Beyond Slavery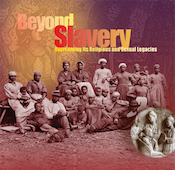 Explore the Conference
Explore the Conference by Subject
Slavery in Christian, Jewish, and Muslim Scripture and Religious Law
Christianity, Religion of the Slaveholders and the Enslaved
Sexual Assault and Exploitation Under U.S. Slavery and Jim Crow
How Slavery Has Shaped Our Understandings of Marriage and Friendship
Slavery, Violence, and the State
A Response By A Formerly Enslaved Woman
Beyond Slavery: 
Overcoming Its Religious
 & Sexual Legacy
Christianity—
Religion of the Slaveholders
 & the Enslaved

Speakers at the "Beyond Slavery" conference spoke on the following topics related to Christianity and slavery.
"As if she were his wife": Slavery and Sexual Ethics in Late Medieval Spain, by Debra Blumenthal
Anti-Miscegenation Statutes: Roman Catholic and Protestant Theologies of Marriage and Race, by Fay Botham
Gender, Slavery, and Technology: The Shaping of the Early Christian Moral Imagination, by Sheila Briggs
Habits of Slavery in Early Christianity, by Jennifer Glancy
Black Women, and Sexual Justice: A Theological Perspective, by Dwight Hopkins
Biblical Debates over Slavery, by Sylvester Johnson
The Same-Sex Marriage Debate in the African American Churches: An Historical Perspective, by Barbara Savage
---
Debra Blumenthal: "As if she were his wife": Slavery and Sexual Ethics in Late Medieval Spain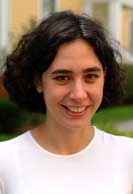 Slavery in the late medieval Mediterranean world was not based on race, religion, or ethnicity. Anyone could be a master or a slave. Because enslaved individuals lived in their masters' and mistresses' households and worked alongside free persons, the boundary between slave and free sometimes became fuzzy. This was especially true when masters began sexual liaisons with enslaved women. This practice was not condemned, but when a slave woman was impregnated with her master's child, a property relationship became a family relationship. In the kingdom of Valencia, in Spain, an enslaved woman who could prove her status as her master's concubine and the mother of his child was entitled to freedom. Petitions filed by women seeking this privilege open a window into the sexual ethics of the time. These enslaved women petitioning for freedom included themselves in the category of honorable women who deserved protection and respect. Yet an enslaved woman's greatest freedom of action was still primarily located in her use of her sexuality and childbearing potential. At the same time, a man who was seen to deny his own child and repudiate his concubine would be dishonored in the eyes of the community for failing to fulfill his responsibilities. It is striking that Valencia's legal system accepted and heard the petitions of these enslaved women, and granted a surprising number of them.
---
Fay Botham: Anti-Miscegenation Statutes: Roman Catholic and Protestant Theologies of Marriage and Race

Is the right to marry the person of one's choosing a human freedom? Does the state have a right to limit that choice? Historically, bans on interracial marriage in the United States grew from a sexual ethics rooted in Christian beliefs about marriage, race, and sexuality, and nurtured in a slaveholding society. The context of slavery meant that these laws contained fundamentally racist ideas about black male and female sexuality, and fundamentally sexist ideas about girls and women of all races. As we continue to struggle against racism, sexism, and (religious) heterosexism, knowledge of this history can guide us in thinking about the role of the state in private decisions. It raises useful questions about the proper relationship between religion and state, and specifically about the appropriateness of biblical influences on American law and public policy, particularly in a nation that purports to affirm no particular faith or religious tradition. A sexual ethics rooted in the moral principles of mutuality, equality, and consent, rather than in biblical precepts, might be a productive way to discuss government policies regarding marriage today.
---
Sheila Briggs: Gender, Slavery, and Technology: The Shaping of the Early Christian Moral Imagination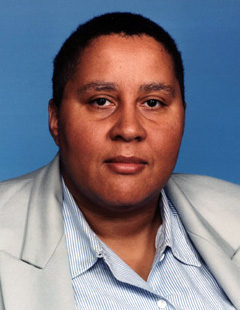 From where did early Christians get their sexual ethics? The major but often neglected source was their experience of daily life in the Roman Empire. This experience included the all-pervasive institution of slavery and the sexual exploitation it entailed. Both enslaved persons and sexual exploitation were literally on show in the amphitheater, where Christians found themselves caught up in the spectacle both as audience and as victim. Those brutal and often sexual spectacles had a profound effect on the sensibilities of ancient people, including Christians. Their moral imagination was shaped by the amphitheater and what went on inside it, and the amphitheater's influence on their attitudes toward slavery, sexuality and much else long outlasted the Roman Empire. The amphitheater's messages about the character of enslaved people, their sexual availability, their promiscuity, and their criminality still haunt the predominantly Christian society of contemporary America.
---
Jennifer Glancy: Habits of Slavery in Early Christianity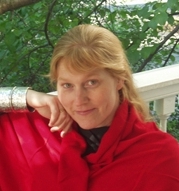 Slavery and the sexual availability of slaves in the Roman Empire helped form Christian sexual ethics. Jesus of Nazareth enjoined his followers to act as slaves, not to liberate their slaves. Early Christian theologians were indifferent to the moral dilemmas of slaves who were not in a position to say "no". This early Christian complicity in the sexual exploitation of slaves disturbs me. Even more disturbing is the realization of the many ways that American culture today prejudges the morality of human bodies based on their gender and social status: rich, poor, Black, White, Native American, Latino/a, male, female. For example, rapists of Black women receive fewer convictions and lighter prison sentences than rapists of White women. This insult is consistent with an ancient tradition that treats low-status women as lacking the right to protect the privacy and integrity of their own bodies. Indifference to the moral harm of sexual coercion-an indifference that characterized early Christian sexual ethics-persists today in Christian discourse. Christians today who are horrified to learn of the sexual exploitation of slavery are too often silent about the exploitation of other persons who are not in a position to say "no" to sexual advances-prisoners, for example, and children in homes, churches, and other settings. The Church requires healing. Our Scriptures and rituals offer resources for creative reform of our traditions, and, ultimately, for healing.
---
Dwight Hopkins: Black Women, and Sexual Justice: A Theological Perspective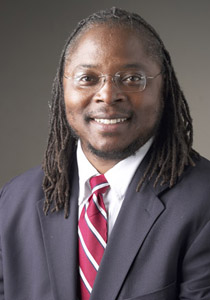 The descendants of American slaves are due reparations. Their foremothers suffered oppression because of the slaveholding structure of American society, and they suffered injustice at the hands of individual Americans, both those who owned them and those who acted like they owned them. White Americans forced these women to work as house and field laborers, and white American men treated these women as objects, not humans, when they raped them. The ancestors of today's Americans even suffered the additional outrage of rape as a form of profit maximization: If an enslaved woman gave birth, her child would increase her owner's wealth and provide him with yet more free labor. The psychological damage that these women and their families suffered is incalculable. Yet enslaved American black women did not retreat into passivity. They forged a theological understanding of their relationship with a God who would one day pass judgment on the slaveholders and compensate the enslaved-In Heaven and on Earth. What we need now is a discussion of how we can best compensate the descendants of these women and thus strengthen our society today.
---
Sylvester Johnson: Biblical Debates over Slavery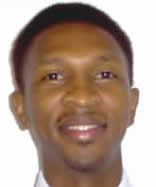 American debates over the institution of slavery were most intense during the nineteenth century. This was largely because abolitionists, who opposed slavery, had by this time begun to organize to end the institution. Slaveholders and their supporters fought back, developing complex arguments to support slavery. The two sides disagreed sharply. Supporters of slavery tried to prove that blacks were naturally suited to slavery and that they could not be trusted with freedom. Some pro-slavery writers attacked the sexuality of blacks, especially black women, by describing them as ungodly people-heathens-whose sexual desires were animal-like. Slavery advocates also used the legend of Noah in Genesis 9 to argue that enslaving blacks fulfilled divine will. Abolitionists, on the other hand, argued that blacks were no less human than whites and had a right to be free. These opponents of slavery claimed that the Bible would not allow for the cruelties of slavery. In spite of their differing positions on slavery, pro-slavery activists and abolitionists agreed on one thing: they both assumed that the Bible was a source of divine revelation that should be used to develop American laws and establish ethical norms. Both sides used biblical interpretation, Bible stories, and religious logic to defend their positions.
---
Barbara Savage: The Same-Sex Marriage Debate in the African American Churches: An Historical Perspective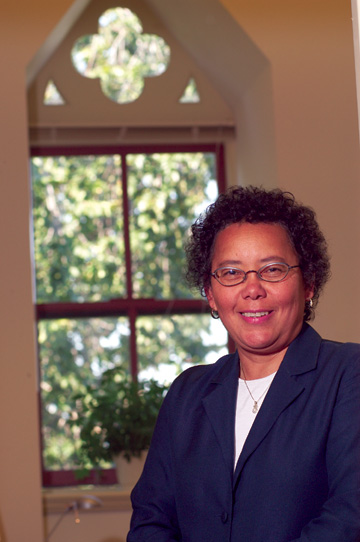 How did African American churches become a battleground for same-sex marriage debates? Not by accident, not entirely by design, but not by choice either. In African American churches, ideas about homosexuality and same-sex marriage are intertwined with slavery's legacy of worries about masculinity and femininity, child poverty, and the strength of the family. These concerns have another dimension as well-power relations between black men and black women. This is especially the case in black churches where women dominate membership, fundraising, and organizing, but give men exclusive access to ministerial leadership. The result is that women in the pews-including lesbians and the mothers and sisters of gay men and lesbians-remain invisible in public discussions of black religious views. At the same time, there are deep differences of opinion among black ministers on same-sex marriage, as well as between them and publicly elected officials and civil rights leaders. These developments undermine the notion that a black male clerical class can best represent the diverse political views of black communities. Attempts to change this historical deference to male ministers must start with black religious women, whose votes and resources constitute the considerable political clout of black congregations.
---
This page is part of the webpages dedicated to the conference, "Beyond Slavery: Overcoming Its Religious and Sexual Legacy," held on October 15-16, 2006. It was sponsored by the Feminist Sexual Ethics Project in the Near Eastern and Judaic Studies Department at Brandeis University.