Beyond Slavery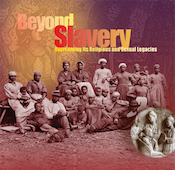 Explore the Conference
Explore the Conference by Subject
Slavery in Christian, Jewish, and Muslim Scripture and Religious Law
Christianity, Religion of the Slaveholders and the Enslaved
Sexual Assault and Exploitation Under U.S. Slavery and Jim Crow
How Slavery Has Shaped Our Understandings of Marriage and Friendship
Slavery, Violence, and the State
A Response By A Formerly Enslaved Woman
Beyond Slavery: 
Overcoming Its Religious
 & Sexual Legacy
Debra Blumenthal:
"As if she were his wife": Slavery and Sexual Ethics in Late Medieval Spain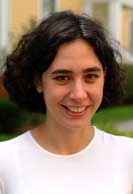 Slavery in the late medieval Mediterranean world was not based on race, religion, or ethnicity. Anyone could be a master or a slave. Because enslaved individuals lived in their masters' and mistresses' households and worked alongside free persons, the boundary between slave and free sometimes became fuzzy. This was especially true when masters began sexual liaisons with enslaved women. This practice was not condemned, but when a slave woman was impregnated with her master's child, a property relationship became a family relationship. In the kingdom of Valencia, in Spain, an enslaved woman who could prove her status as her master's concubine and the mother of his child was entitled to freedom. Petitions filed by women seeking this privilege open a window into the sexual ethics of the time. These enslaved women petitioning for freedom included themselves in the category of honorable women who deserved protection and respect. Yet an enslaved woman's greatest freedom of action was still primarily located in her use of her sexuality and childbearing potential. At the same time, a man who was seen to deny his own child and repudiate his concubine would be dishonored in the eyes of the community for failing to fulfill his responsibilities. It is striking that Valencia's legal system accepted and heard the petitions of these enslaved women, and granted a surprising number of them.
---
This page is part of the webpages dedicated to the conference, "Beyond Slavery: Overcoming Its Religious and Sexual Legacy," held on October 15-16, 2006. It was sponsored by the Feminist Sexual Ethics Project in the Near Eastern and Judaic Studies Department at Brandeis University.