Beyond Slavery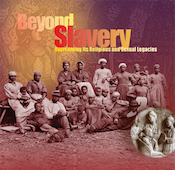 Explore the Conference
Explore the Conference by Subject
Slavery in Christian, Jewish, and Muslim Scripture and Religious Law
Christianity, Religion of the Slaveholders and the Enslaved
Sexual Assault and Exploitation Under U.S. Slavery and Jim Crow
How Slavery Has Shaped Our Understandings of Marriage and Friendship
Slavery, Violence, and the State
A Response By A Formerly Enslaved Woman
Beyond Slavery: 
Overcoming Its Religious
 & Sexual Legacy
Wilma King:
"He said he would give us some flowers": Sexual Violations, Girls, and the Law in the Antebellum South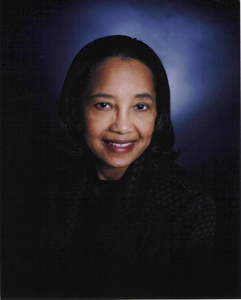 Antebellum court cases involving enslaved women and girls give us remarkable insight into attitudes toward sexual violence and women who responded to abuse with violence. It turns out that we may need to reconsider some assumptions. Enslaved women sometimes did fight back against rape by their owners; women did stand up to men and act independently from them; white women did not always turn their heads away from the exploitation that white men visited upon the enslaved; and enslaved victims were sometimes treated on a par with white victims, especially when they were children. Even more remarkable is the way that these cases allow us to hear the voices and begin to understand the experiences of enslaved women and girls. One particularly compelling case, Commonwealth v. Ned (1859), involves an enslaved middle-aged man charged with raping six-year-old Betty Gordon and nine-year-old Eunice Thompson. Although Betty was enslaved and Eunice was not, the justice of the peace in Fredericksburg, Virginia, joined their cases to charge Ned. Both children were considered entitled to legal redress, and Ned was found guilty. In this case, Betty tells us in her own words how Ned lured her into the cemetery where he worked with the promise of flowers, biscuits, and a glimpse of little mockingbirds; how he gave her something sweet to drink; how he threw her down and assaulted her; and how little of what happened the child was able to understand, other than the pain. We also hear the voice of Eunice, and of both children's caregivers-black and white-who not only confronted Ned but also insisted on bringing charges against him. In addition to the evidence regarding consent and force, community values, economic constraints, and the status of both the defendants and plaintiffs influenced judicial proceedings. These findings are meaningful for contemporary society in that they challenge conventional wisdom claiming whites and the court ignored the sexual abuse claims of black women, and that perpetrators went unpunished. Moreover it is evident that unheralded women and men sought justice for victims of rape in selected cases while others moved forward to offer legal protection from future violations.
---
This page is part of the webpages dedicated to the conference, "Beyond Slavery: Overcoming Its Religious and Sexual Legacy," held on October 15-16, 2006. It was sponsored by the Feminist Sexual Ethics Project in the Near Eastern and Judaic Studies Department at Brandeis University.