Stephen Berger '59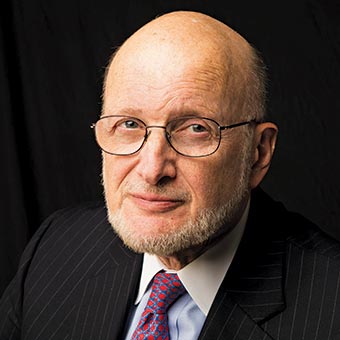 Founder, Odyssey Investment Partners, LLC
Elected August 2021
Mr. Berger is one of the founders of Odyssey Investment Partners, LLC and was a general partner of Odyssey's predecessor firm, Odyssey Partners, L.P. ("Odyssey Partners"), from 1993 to 1997.
Prior to re-joining Odyssey Partners in 1993, Mr. Berger was Executive Vice President of GE Capital Corporation (1990-1993) where he was responsible for a diverse portfolio of operating companies, as well as for GE Capital's lending and private equity activities. In this position, Mr. Berger was also responsible for establishing and growing GE Capital's insurance annuity business, including acquisitions in excess of $1.1 billion. Mr. Berger served as Executive Director of the Port Authority of New York and New Jersey from 1985-1990. From 1983 to 1985, Mr. Berger was a principal with Odyssey Partners and before joining Odyssey Partners was Director of Corporate Development at Oppenheimer & Co.
Mr. Berger's public service positions also include: (i) Chairman of the New York State Commission on Health Care Facilities in the 21st Century (2005 - 2007), (ii) Executive Director of the New York State Emergency Control Board for the City of New York during the height of New York's financial crisis in 1976 and 1977; and (iii) Chairman of the Board of the United States Railway Association, where he was the United States Government "Banker" responsible for structuring Conrail's emergence from bankruptcy.
A native of New York, Mr. Berger received his BA in History from Brandeis University. He also attended the University of Chicago on a fellowship to the Department of Political Science.