Merle R. Carrus, P'12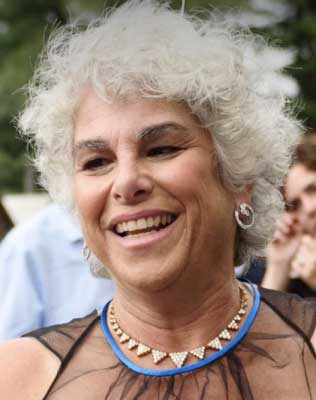 President, Brandeis National Committee (ex-officio)
Elected July 2020
Merle Eisman Carrus, P'12 is a book-lover, Brandeis parent, former WGBH Channel 2 production assistant, and dedicated Brandeis National Committee board member who currently serves as the president of the Brandeis National Committee. Carrus has chaired the Honoring Our History Campaign as vice president of the BNC's national board. A life member of the BNC, originally a member of the Desert Chapter, she has been a leader of the Greater Boston Chapter and has served as New England Region president.
A bibliophile who blogs at Bite of the Bookworm and reviews books for the NH Jewish Reporter, Carrus serves as a library trustee in her hometown of Hollis, New Hampshire, co-chairs the reading group of the Women's League for Conservative Judaism, and leads the BNC Boston Chapter's Female Detectives study group.
She and husband Steven have two children: Son Scott is married to Tali (Cohen) and daughter Danielle '12, MAT'14, is an elementary teacher at a Jewish day school. Her Mother-in-law Jean Carrus, G'12, is active in the BNC Desert Chapter.