Ellen Lasher Kaplan '64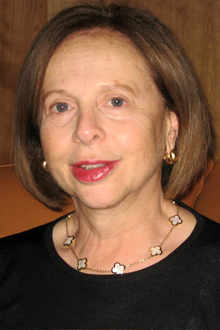 Owner/Consultant, Kaplan Consulting 
Elected 2009
Ellen Kaplan is principal at Kaplan Consulting, a strategic consulting firm, where she advises companies and nonprofits on cost management systems.
She served on the Brandeis National Committee's executive committee (2008-11) and was co-chair of her 50th Reunion in 2014. Kaplan was a founding supporter of the Eli Segal Citizen Leadership Program and involved in the initial planning meetings to establish the International Business School.
Along with her husband, Robert, she established the Ellen Lasher Kaplan '64 and Robert S. Kaplan Endowment for Economic Growth, which supports the undergraduate degree program in International and Global Studies, and the Ellen L. and Robert S. Kaplan Scholarship Fund. She is also a member of the Sachar Legacy Society.
Kaplan is also a member of the Board of Overseers at the Boston Lyric Opera and is on the Board of the Nutrition Round Table at Harvard T.H. Chan School of Public Health.
Kaplan earned her bachelor's degree from Brandeis in 1964. She then went on to receive her MA in English education from Syracuse in 1966 and her MBA from the University of Pittsburgh in 1974.