Monique L. Nelson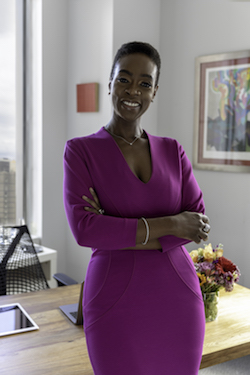 Chair and CEO, UniWorld Group Inc.
Elected September 2019 
Monique L. Nelson is chair and chief executive officer of UWG, the country's longest standing multicultural marketing agency. She took the helm of the agency in May 2012, when founder and advertising pioneer Bryon Lewis retired. As one of the country's leading multicultural agencies, UWG services its clients with General Market, Black, Hispanic, Asian and LGBT marketing and advertising, digital and traditional advertising, consumer insight, public relations, consumer healthcare communications and cultural fluency consulting. Prior to joining UWG, Ms. Nelson was the Global Lead for Entertainment Marketing at Motorola, where she ensured that the technology giant's entertainment and music strategies and alliances lived up to their promise as results-driven strategic marketing weapons worldwide. 
Today, her leadership extends beyond UWG. Ms. Nelson contributes to many organizations and charities.  She sits on the Advertising Week Global Board, AdWeek Diversity and Inclusion Council, The Eagle Academy Board as well as the New York Advisory Board for The Posse Foundation, of which she is an alumna. She is a participant in the ANA's Alliance for Inclusive and Multicultural Marketing. Ms. Nelson continues to give back to her undergraduate alma mater by supporting the Vanderbilt on Madison Avenue Internship Program. 
Ms. Nelson has an MBA in international marketing and finance from Kellstadt Graduate School of Business at DePaul University and a BS degree in human and organizational development from Vanderbilt University. In 2016, she received United Way of New York City's Women's Leadership Council's Power of Women to Make a Difference Award.