Gregory A. Petsko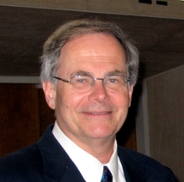 Arthur J. Mahon, Professor of Neurology and Neuroscience
Weill Cornell Medical College 
Elected March 2015
Gregory A. Petsko is the Arthur J. Mahon Professor of Neurology and Neuroscience at Weill Cornell Medical College in New York City, and former Director of the Helen and Robert Appel Alzheimer's Disease Research Institute. He also holds appointments as Professor of Biomedical Engineering at Cornell University, Adjunct Professor of Neurology at Harvard Medical School and Tauber Professor of Biochemistry and Chemistry, Emeritus, at Brandeis University.
He has been elected to the National Academy of Sciences, the National Academy of Medicine, the American Academy of Arts and Sciences, and the American Philosophical Society. He is Past-President of the American Society for Biochemistry and Molecular Biology and of the International Union of Biochemistry and Molecular Biology.
He has founded several publicly traded companies and serves on numerous advisory boards. His awards include the Max Planck Prize and the Lynen Medal.  In January 2019 he will become Professor of Neurology and member of the Ann Romney Center for Neurologic Diseases at Harvard Medical School and Brigham & Women's Hospital in Boston. 
The research interests of his group, which operates jointly with the group of Brandeis University Professor Dagmar Ringe, include protein structure and function and the development of methods to treat age related neurodegenerative diseases, including ALS (Lou Gehrig's), Alzheimer's and Parkinson's diseases, the tauopathies, and frontotemporal dementias. His public lectures on the aging of the population and its implications for human health have attracted a wide audience on the internet (one of his TED talks, for example has been viewed over 900,000 times).
For the past 12 years he has also written a widely-read and much reprinted column on science and society, the first ten years of which have just appeared in book form. He admits, however, that the columns guest written by his two dogs, Mink and Clifford, are much more popular than those he writes himself.