Jay S. Ruderman '88, H '18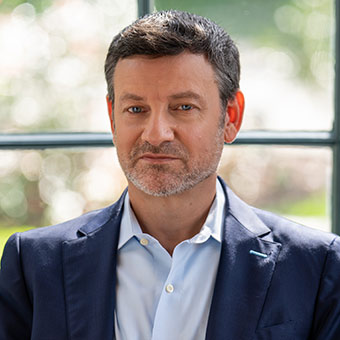 Jay Ruderman is a visionary executive with over 20 years of impact as a social entrepreneur and bold leader in the fields of Inclusion & Disability Rights and US-Israel relations.
A truly out of the box thinker and grassroots activist, he has founded organizations and movements to mobilize bottom-up change and has taken courageous steps to fundamentally influence top-down policy. He has successfully promoted social justice by transforming the US entertainment industry and strengthening US-Israel relations through empowering policy makers, media professionals and executives as agents of change.
His ambitious approach as President of the Ruderman Family Foundation has led the Foundation to become a leader in inclusion and disability rights advocacy, both nationally and internationally, especially in Israel, through its transformative programs which are often cited in White Papers. 
Prior to joining the Foundation, Jay's career began in law as an Assistant District Attorney before enlisting in the Israel Defense Forces (IDF) and becoming the Liaison between the IDF and Diaspora Jewry. After his IDF service, Jay became the Leadership Director for AIPAC in Israel. He currently serves as Vice President on the Board of Directors of the American Jewish Joint Distribution Committee and the Board of the University of Haifa, and previously served on the Board of Directors of the Jewish Funders Network.
Jay graduated from Brandeis University with honors and received his J.D. from Boston University School of Law. He lives in Brookline, Massachusetts with his wife, Shira, and their four children.