Mindy L. Schneider '75, P'17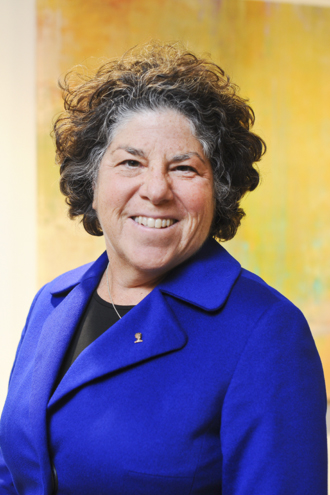 Elected March 2016
Mindy Schneider received her bachelor's from Brandeis and went on to earn her MPA in hospital administration from New York University in 1981. Her late father, Irving Schneider, served as a trustee for many years, and made the gift in 2003 that enabled the Heller School for Social Policy and Management to double its campus footprint.
Since 2004, Schneider has served as a member of the Brandeis Arts Council. She is also a member-at-large of the Brandeis Alumni Association. She established an endowed scholarship in 2014, and generously supports the Alumni Annual Fund.
"My family has treasured Brandeis as an incredibly special place, where social sciences, the arts and humanities, and scientific research are all core to the university's identity," Schneider said. "I am enthusiastic about taking on another role in support of this community and I'm proud to follow in my father's footsteps as a member of the Board of Trustees."  Mindy is a native New Yorker and currently resides in Florida.