Mark A. Surchin '78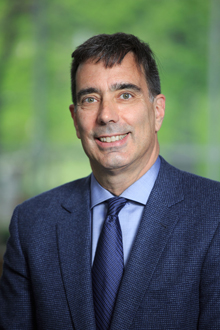 Partner, Goodmans LLP
Elected 2015
President, Alumni Association, 2015-2019
Mark Surchin is a partner at Goodmans, one of Canada's leading law firms. He has an active transactional corporate law practice, focused on private equity, secured lending work, subordinated debt securities and structured finance products. He is also co-chair of the firm's Opinions Committee.


The native of Montreal became president of the Brandeis Alumni Association on July 1, the first Canadian to lead the organization that represents the University's increasingly international alumni body. Surchin founded the Alumni Club of Toronto in 2000 and has served on the Alumni Association Board of Directors since joining as a vice president in 2007. He helped establish the Brandeis-Canada Endowed Scholarship to support Canadian students and raise the University's profile north of the border. 


Surchin graduated summa cum laude with high honors in Politics from Brandeis in 1978 and was elected Phi Beta Kappa. He earned his JD from the University of Toronto.