Barton J. Winokur, H'01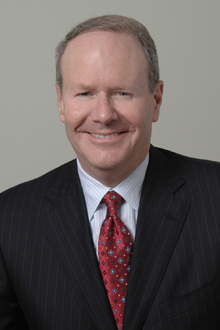 Partner, Dechert LLP
Elected 1983
Chair, 1995–1999
Barton J. Winokur, who joined Dechert in 1965, has been a corporate partner for more than forty years and is the Immediate Past Chairman and Chief Executive Officer of the firm. Throughout his career, he has served as chair of Dechert's mergers and acquisitions and international law groups, and was the resident partner of the London office from 1975 to 1979.
Mr. Winokur has been listed as a leading lawyer for the past 25 years by Best Lawyers in America, where he was also recognized as "Lawyer of the Year" for Mergers & Acquisitions Law in 2012.  He is consistently designated at the highest level as a leading lawyer for corporate/mergers and acquisitions in Chambers USA, a referral guide to leading lawyers in the United States based on the opinions of their peers and clients. In recent editions, Chambers notes that clients praise Mr. Winokur as "unusually wise and brilliant," "smart, articulate, creative," and "a force of nature." He has also been described as "extraordinarily smart and essential for solving difficult, complex problems," "one of the best negotiators you'll ever see" and a "legend" of the mergers and acquisitions and private equity practice.  In addition, Mr. Winokur has been recognized as a leading lawyer by The Legal 500 (USA) and Practical Law Company and as a leading dealmaker in the The Lawdragon 500 Leading Dealmakers. In 2013, Mr. Winokur was named a recipient of The Legal Intelligencer's Lifetime Achievement Awards, which honored some of the most important figures in the history of the legal profession in Pennsylvania.
Mr. Winokur has devoted his practice to the representation of large public and private companies, global leveraged buyout funds, and venture capital firms in complex corporate transactions, such as mergers, acquisitions, divestitures, joint ventures, restructurings and securities matters. He has played a pivotal role in some of the nation's most significant M&A transactions, including the acquisition of Getty Oil by Texaco and the acquisition of Rohm and Haas by The Dow Chemical Company.   A trusted advisor to clients, Mr. Winokur is also adept at negotiating and achieving successful outcomes in contentious matters. In addition, Mr. Winokur regularly counsels boards of directors and special committees of public companies in connection with corporate governance matters, such as ongoing board activities as well as interested party transactions and issues requiring special investigations and disclosures.
Examples of matters on which Mr. Winokur has recently advised include representing:
Fannie Mae in connection with a $11.6 billion settlement with Bank of America to settle all repurchase and certain other claims surrounding almost all of the mortgage loans originated by Countrywide Financial Corp and Bank of America National Association from 2000 through 2008. As part of the deal, Mr. Winokur helped skillfully negotiate a settlement that has widely been praised, avoiding what seemed like certain litigation.
Haas Trusts as special counsel in connection with their 35% interest in Rohm and Haas.  The Dow Chemical Company had agreed to acquire Rohm and Haas in early 2008 for in excess of $15 billion, but by the end of 2008 and continuing into 2009, the acquisition had foundered in the face of the financial crisis as Dow sued to break the deal.  Mr. Winokur played a key role in negotiating and structuring the supplemental financing that enabled the deal to close. The financing was led by the Haas Trusts and was structured to enable them to realize not only the full $5.5 billion deal value of their shares, but to also realize without risk the full cash value for most of their interest immediately after the closing.
One Equity Partners on its $470 million acquisition of APAC Customer Services, Inc., a Nasdaq-listed business process outsourcing (BPO) company, and the subsequent merger of NCO Group, Inc., another BPO and portfolio company of One Equity Partners, with APAC. In connection with the merger transaction, Mr. Winokur also helped structure and implement a complex reorganization and an approximately $1 billion refinancing. 
Prior to returning to his legal practice full time, Mr. Winokur served 15 years as the Chairman and Chief Executive Officer of Dechert from 1996 to 2011. During his tenure, the firm nearly doubled its headcount, significantly expanded its global footprint with the opening of multiple offices worldwide, expanded its pro bono program and became one of the most profitable law firms in the country. Mr. Winokur's accomplishments as a leader have been duly noted, having been recognized by The Lawyer as one of the 10 most influential lawyers of the next decade who are likely to lead firms' thinking and shape the future of the transatlantic elite. In 2007, The American Lawyer praised Mr. Winokur for his leadership, vision and strategic direction, which were instrumental in Dechert becoming one of the nation's most successful law firms.
Professional Activities
Member, several corporate boards
Member and former chair, Board of Trustees of Brandeis University, from which he received an honorary doctoral degree of humane letters
Member, Board of Trustees of Cornell University where serves on the executive committee and also serves as Chairman of the Dean's Advisory Board of the College of Arts and Sciences
Member, Dean's Advisory Board of Harvard Law School
Member, Council on Foreign Relations
Member, Board of Governors of Gratz College
Member, Corporate Executive Board of the Philadelphia Museum of Art
Education
Cornell University, A.B., Government, 1961
Harvard Law School, LL.B., 1964, Editor of the Harvard Law Review
Clerkship, the Honorable Abraham L. Freedman of the United States Court of Appeals for the Third Circuit