News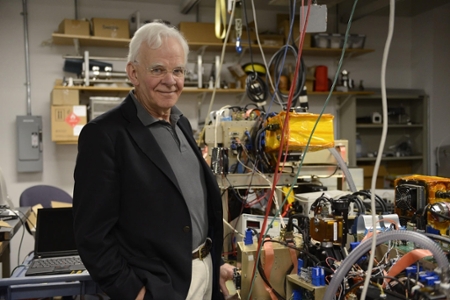 Climate & The Human Consequences of Irreversible Change
October 29, 2018
6:45pm

Location: Schwartz Auditorium, Brandeis University
Join Harvard Professor and distinguished climate scientist James Anderson for an overview of what we know about climate change today and what this means for human life on planet earth.

Pizza will be served. Please RSVP. This lecture is open to all.

Read more about Professor Anderson and his work.
This event is sponsored by the Mandel Humanities Working Group on Climate Change as a Threat to Human Civilization and Life as We Know It and the Environmental Studies Program (ENVS), and cosponsored by Faculty Against the Climate Threat (FACT), Brandeis Climate Justice (BCJ), Brandeis Peace, Conflict, and Coexistence Studies Program (PAX), the Department of Psychology, Sustainable Brandeis, and the minor in Creativity, the Arts, and Social Transformation (CAST), among others.
Book Presentation: La Batea
October 19, 2018
2:30 pm
Location: Schwartz #103, Brandeis University
Free and open to the public
with Elizabeth Emma Ferry & Stephen Ferry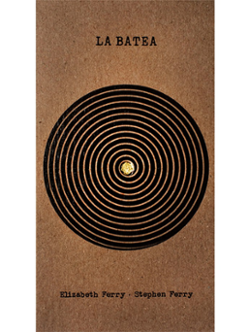 A brother-and-sister team, Stephen and Elizabeth Ferry have produced La Batea, a book exploring the varied lives of small-scale gold miners in Colombia - a group generally thought of as criminals, polluters or abject near-slaves. La Batea shows the many histories and contexts of small-scale gold mining that includes violence and exploitation but also long-lived, self-determining anchored communities. Many of the miners we document have been in conflict with transnational gold mining companies that seek to remove them to make room for open-pit projects. The graininess of Stephen's film, along with the material and construction of the book, work to create a marked sense of texture. In their writing, Elizabeth and Stephen explore different observational genres of documentation, ethnography and poetry. With this emphasis on tactile experience and careful attention, La Batea bends the traditional genres of documentary photography and anthropological writing.
Sponsored by the Anthropology Department, the Latin American and Latin Studies Program, and Creativity, Arts, and Social Transformation Program.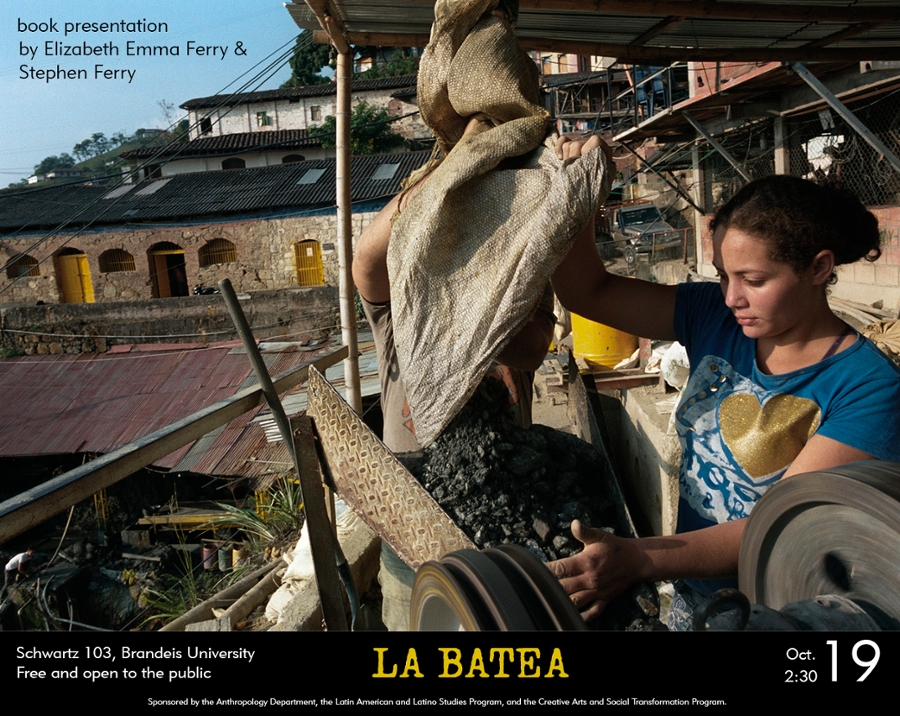 Announcing: Opening of the CAST Resource Room
March 12, 2018
5:30 pm
The International Center for Ethics, Justice and Public Life
Abraham Shapiro Academic Complex (ASAC), Room 327
We are excited to announce the opening of our new CAST Resource Room, Monday, March 12, at 5:30 p.m., in conjunction with the 20th anniversary celebration of the International Center for Ethics, Justice and Public Life, where it's located. The first space of its kind for CAST and Creative Writing students on campus, the Resource Room will be a place to meet and collaborate on projects or work individually. Designed and implemented by CAST senior Marcelo Brociner, the Resource Room is filled with comfortable chairs, a computer and desk, and a bookshelf of CAST-related books, movies, and other materials for use and inspiration. It is a welcoming, calming space that offers students a place other than the library to get work done and tap into their creativity. Helping design the space, and serving as mentors, have been Elizabeth Bradfield, Associate Professor of the Practice of English and Co-Director of the Creative Writing Program, and Kristin Parker, Deputy Director of the Rose Art Museum.  Both are also members of the CAST Advisory Committee.

The Resource Room is located in Room 327 in the Ethics Center, which is on the third floor of the Abraham Shapiro Academic Complex (ASAC, the building right across from the Heller School and next to the Mandel Humanities Center).

Do you have suggestions for books or films you'd like to see in the room, or do you have any items you'd like to donate? Please email Marcelo Brociner at marcelotuto@gmail.com.
Call for Student Artists and Creative Change Agents: The CAST Mini-Festival of Arts and Social Justice
Are you interested in displaying artwork or performing music or spoken word at The CAST Mini-Festival of Arts and Social Justice on April 20, 2018? We welcome you to collaborate with us in whatever medium you use, and invite you to join us in presenting and discussing creative work that can help shape social transformation. Please contact Marcelo Brociner at marcelotuto@gmail.com. Don't want to display your own artwork, but still want to help curate exciting exhibits and work with awesome people? Email Marcelo about joining in on the Festival planning process! Anyone interested is welcome.
April 28, 2017
Read Vice President for Planning and Institutional Research Dan Feldman's address to our Class of 2017 minors.