John Plotz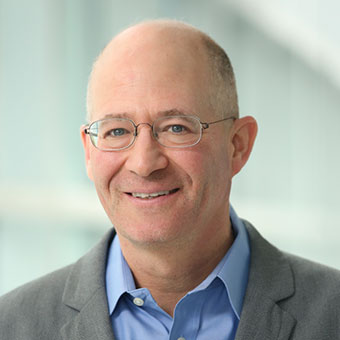 Department Chair
Professor of English
PhD, Harvard University
Editor, "B-Sides" (Public Books)
pronouns: he / him / his
Research Interests
Victorian literature, the novel, politics and aesthetics.
Awards
Guggenheim Fellowship, 2011-12

Fellowship at the Radcliffe Institute for Advanced Study, 2011-12

Brandeis University Dean of Arts and Sciences Mentoring Award, 2006-07

Howard Foundation Fellowship for 2005-06
Selected Publications
Books
"Semi-Detached: The Aesthetics of Virtual Experience since Dickens." Princeton University Press, 2017.

"Portable Property: Victorian Culture on the Move." Princeton University Press, 2008.

"The Crowd: British Literature and Public Politics." Berkeley: University of California Press, 2000.
Books and Articles (for a General Readership)
"Time and the Tapestry: A William Morris Adventure." Illustrated by Phyllis Sarofff. Children's Book. (Bunker Hill Publishing, June, 2014). Reviews in Boston Globe, Minneapolis Star Tribune, Publishers Weekly, etc.

"

In Memoriam: Ursula K. Le Guin

." Public Books  (January 29, 2018).

"John Williams's Perfect Anti-Western." Public Books (May 1, 2016).

"Nixon's Nemesis: Ursula Le Guin's Anarchist Aesthetics." Public Books (October 15, 2015).

"The Story's Where I Go: An Interview with Ursula Le Guin." Public Books (June 15, 2015).

"Necessary Pleasures: How I Learned to Write, and Why." In "Writing for the Curious: Why Study Writing." Ed. Kishor Vaidya. (Curious Academic Publishing, 2015).

"Jean Stafford, Antisocialite." Public Books (January 6, 2014).

"Zounds, Milady: At the Renaissance Faire." Slate (February 2, 2013).

"Feeling like a Stoic: Doris Lessing's Experimental Fiction." Public Books (August 7, 2012).

"Ray Bradbury's Death." Slate. June 6, 2012.

"What Do Where the Wild Things Are and Lincoln's Gettysburg Address Have in Common?" Slate. May 8, 2012.

"Their Noonday Demons, and Ours." The New York Times Book Review. Back-page Essay. December 25, 2011.

"This Book is 119 Years Overdue." Slate. November 17, 2011.

Brandeis Special Collections Spotlight, The Recuyell of the Historyes of Troye and the Kelmscott Press, November 2010
Academic Talks Available Online
Referenced Articles and Book Chapters
"Victorian Short Stories." Chapter 7, "Cambridge Companion to the English Short Story." Edited Ann-Marie Einhaus. (Cambridge University Press: forthcoming, 2016).
"Materiality in Theory: What to Make of Victorian Things, Objects, and Commodities." In "The Oxford Handbook of Victorian Literary Culture." Edited by Juliet John (2016).
"The Provincial Novel." "A Companion to the English Novel," ed. Stephen Arata, J. Paul Hunter, Jennifer Wicke (Blackwell: 2015), 360-372.
"Henry James's Rat-tat-tat-ah: Insidious Loss, Disguised Recovery and Semi-Detached Subjects." Henry James Review 34 (2013): 232-244.
"Two Flowers: George Eliot's Diagrams and the Modern Novel." "A Companion to George Eliot." Ed. Amanda Anderson and Harry Shaw (Blackwell, 2013) 76-90.
"'On the Spot': Willa Cather's Remarkable Quotation Marks." Willa Cather Newsletter and Review. 56:2 (Spring 2013), 20-21.

"No Future? The Novel's Pasts." Novel 44:1 (Summer, 2011), 23-6.

"The Semi-Detached Provincial Novel." Victorian Studies, 53:3 (Fall 2011), 405-16.

"The Short Fiction of James Hogg." 113-121 in "The Edinburgh Companion to James Hogg." Edited Douglas Mack and Ian Duncan. Edinburgh University Press, 2012.

"Reading as a Resonant Cavity: John Stuart Mill's Mediated Involvement" 69-92 in 
"The Feeling of Reading." Ed. Rachel Ablow. U. Michigan Press, 2010.

"The Whole Hogg." Review Essay. "Collected Works of James Hogg." Novel 43:2 (2010), 120-5.

"Antisocial Fictions: Mill and the Novel." Novel 43:1 (2010) 38-46.

"The First Strawberries in India: Cultural Portability in Victorian Greater Britain." Victorian Studies, Summer 2007, Vol. 49 Issue 4, p 659-684.

"Discreet Jewels: Victorian Diamond Narratives and the Problem of Sentimental Value." In "The Secret Life of Things: Animals, Objects, And It-narratives in Eighteenth-Century England." Edited by Mark Blackwell. Lewisburg: Bucknell University Press, 2007, 329-354.

"Nowhere and Everywhere: The End of Portability in William Morris's Romances." ELH 74:2 (2007), 931- 956.

"The Return of the Blob: Or How Sociology Decided to Stop Worrying and Love the Crowd." 203-224 in "Crowds," edited by Jeffrey T. Schnapp and Matthew Tiews (Stanford: Stanford University Press, 2006).

"Chartist Literature." In Oxford Encyclopedia of British Literature. Ed. David Kastan. Oxford University Press, 2006, I, 440-444.

"Can the Sofa Speak? A Look at Thing Theory." Criticism (Winter 2005) 47:1, 109-118

"One-Way Traffic: George Lamming and the Portable Empire." In "After the Imperial Turn." Edited by Antoinette Burton (Duke University Press, 2003).

"Virtually Being There: Edmund Wilson's Suburbs." Southwest Review 87:1 (2002), 10-28. (winner, 2002 McGinnis-Ritchie Award for Nonfiction in Southwest Review)

"Crowd Power: Chartism, Carlyle and the Victorian Public Sphere." Representations 70 (Spring 2000), 87-114.

"Out of Circulation: For and Against Book Collecting." Southwest Review 84:4 (Fall, 1999), 462-478. (named "Notable Essay," Best American Essays, 2000).

"Objects of Abjection: The Systematic and the Anti-Systematic in the Novels of Jean Genet." Twentieth Century Literature 44:1 (Spring 1998), 100-118.

"Motion Slickness: Spectacle and Circulation in Thomas Hardy's 'On the Western Circuit." Studies in Short Fiction. 33:4 (Winter, 1996), 369-386.

"Coriolanus and the Failure of Performatives." ELH 63:4 (Winter, 1996), 709-732.
Edited Collection
"Pairing Empires: A Special Issue of the Journal of Colonialism and Colonial History" 2:1 (Spring, 2001). Selected papers from the "Pairing Empires" conference. Guest-Edited and with an introduction, "Pairing Empires," by Paul Kramer and John Plotz.
Selected Reviews
Current Projects
His current project, "Semi-Detached: Aesthetic Experience from Dickens to Keaton" (forthcoming in Fall, 2017 from Princeton University Press) asks: When you've half lost yourself in a book, what happens to the half left behind? Artworks are like virtual worlds, which allow their audiences to feel that they are simultaneously inside and outside an artwork: both in an art gallery looking at a painting, and somehow within the world that painting depicts. This is not complete immersion, like a gloves-and mask kind of virtual reality, but a kind of semi-detachment, which is compelling to its audiences because it never lets them forget their real-world location. The artists and writers he studies include George Eliot, John Stuart Mill, Henry James, Laurence Alma-Tadema, Dante Gabriel Rossetti, Robert Browning, and William Morris.
Selected Courses Taught