Faith Smith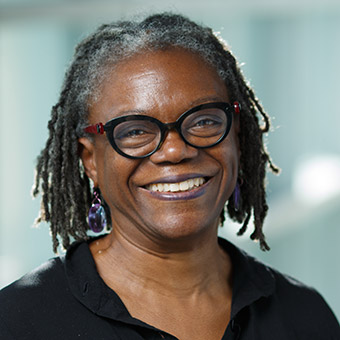 Associate Professor of African and Afro-American Studies and English
PhD, Duke University
Research Interest
Intellectual and Literary History of the Caribbean, particularly Anglophone; Popular Culture; Gender and Sexuality; African Diaspora aesthetics; African American Literature; Postcolonial Literature.
Selected Publications
"Sex and the Citizen: Interrogating the Caribbean", University of Virginia Press, 2011. Editor.

"Creole Recitations: John Jacob Thomas and Colonial Formation in the Late 19th-Century Caribbean", University of Virginia Press, 2002.

"Literary Periodization: Reading the Nineteenth Century," Teaching Anglophone Caribbean Literature, ed. Supriya Nair. New York: MLA, 2012. 233-254.

"Between Stephen Lloyd and Estaban Yo-eed: Locating Jamaica Through Cuba." Journal of French and Francophone Philosophy 20, 1 (2012): 22-38.

"Of Laughter and Kola Nuts: Or What Does Africa Have to do with the African Diaspora?" In "Gendering the African Diaspora: Women, Culture, and Historical Change in the Caribbean and Nigerian Hinterland". (Byfield, Denzer, Morrison, Indiana UP, 2009)

"Encyclopedia of African-American Culture and History: the Black Experience in the Americas". 2nd ed. 6 vols. New York: Macmillan Reference, USA, 2006. Editor-in-Chief Colin Palmer. Associate Editors Lisa Gail Collins, Marcyliena Morgan, Faith Smith, James Sweet, and Robert Reid-Pharr.

Guest Editor, Small Axe, 7 (March 2000). Special issue on "Genders and Sexualities."

"Beautiful Indians, Troublesome Negroes, and Nice White Men: Caribbean Romances and the Invention of Trinidad." In "Caribbean Romances: the Politics of Regional Representation". Ed. Belinda Edmondson, University Press of Virginia, 1999.

"Coming Home to the Real Thing: Gender and Intellectual Life in the Anglophone Caribbean." South Atlantic Quarterly 93, 4 (Fall 1994): 895-923.

Articles and reviews in Small Axe, Callaloo, Research in African Literature, Journal of American Ethnic History, Journal of Latin American Anthropology, Shibboleths: Journal of Comparative Theory, Trinidad and Tobago Review.
Current Projects
Advisory Editor, Journal of West Indian Literature

Advisory Editor, Anthurium: A Caribbean Studies Journal

Book manuscript: "Whose Modern? Caribbean Cultural and Intellectual Formation, 1880-1915"
Awards
Sheila Biddle Ford Foundation Residential Fellow, W.E.B. Du Bois Institute for African and African American Research, Harvard University, 2008-09

Rockefeller Foundation Fellow, National Humanities Center, North Carolina for 2002-03
Selected Courses Taught
19th-Century African American Literature: Texts and Contexts (ENG 16a)

Making Modern Subjects: Caribbean/Latin America/USA 1850-1950 (ENG 138a)

Reading the Black Transnation (ENG 237a)

Migrating Bodies, Migrating Texts (ENG 127b)Novel and Film of the African Diaspora (AAAS 134B)

Caribbean Women and Globalization: Sexuality, Citizenship, Work (AAAS 125B)

Feminist Theories in Historical and Cross-Cultural Perspective (WMGS 105)