Jodie Austin PhD'14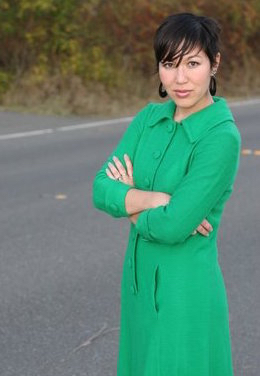 As a California native, there were definitely weeks in which I kicked myself for choosing to do graduate work in a region experiencing record-setting snowfall. Brandeis University is located in the historic, brick-lined labor town of Waltham, and the only thing missing from the picture of early industrial American life in the wintertime was the soot. And yet, my time at Brandeis undeniably represented some of the most formative years of my life, in which I continually met and was inspired by those around me. Graduate school meant work, but it also meant watching others work and, subsequently, witnessing their studies translate into meaningful action.
I was an undergraduate at UC Santa Barbara, where I was fortunate enough to work with professors who had, themselves, attended Brandeis. One of them in particular helped to fuel my passion for early modern literature, while instructors in other departments encouraged my interests in film and digital video production. Subsequently, I made it my goal to find ways in which I could bridge my interests in multiple disciplines. For this reason, I was thrilled when Brandeis accepted me into their PhD program in English. The small size of the department "forced" me into taking courses outside of my declared field, but from my perspective, this was a boon, allowing me to think and do work that was not artificially bound by select time periods.
Although my dissertation focused on the plague in early modern English literature, my connection to ideas related to production, translation, and media studies consistently informed my thought process during the writing period. Professor Ramie Targoff and Professor William Flesch served as sources of inspiration, both when I was in coursework and when I was in the midst of the writing process. Professor Targoff's book, John Donne: Body and Soul consistently reminded me that one can write both passionately and convincingly. Professor Flesch's intellectually diverse approach in the classroom and in his own work reminded me that one need not be defined by a single subject.
Other professors provided guidance when I needed it the most. Professor Caren Irr went above and beyond in providing models for my writing, pointing me towards sources that existed beyond the more predictable framework of the Renaissance canon. Professor Susan Lanser was with me from my entrance into the program until the day of commencement, assisting with everything from publishing-related questions to the inevitable job search. Professors John Plotz, Tom King, Mary Campbell, Dave Sherman, and John Burt embodied the compassionate side of mentorship, and I am beholden to them for their accurate—and often humorous—critiques of my writing. This tightly-knit powerhouse of a department, fueled by the energy of our tireless administrators, ensured that I graduated with both confidence in myself and in my work. Less than a year after I finished, I was offered a full-time position as an Assistant Professor of English at Menlo College in California, where I will begin teaching in Fall of 2015. My transition back to the West Coast is bittersweet; no amount of snow could rob me of the uncynical belief that the English Department at Brandeis is my family.