Tauber News
The Tauber Institute is currently accepting applications from PhD students for Graduate Research Awards. More information can be found on the Research Grants page. Applications were due December 8, 2017 and winners will be announced by February 15, 2018.
Jewish Studies Colloquium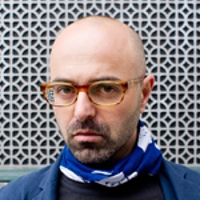 On Tuesday, January 23, the Tauber Institute will host Yigal Nizri, University of Toronto, to share his paper "Judeo-Moroccan Traditions and the Age of European Expansionism in North Africa" (appendices). Cosponsored by the Department of Near Eastern and Judaic Studies, the colloquium provides a critical forum for faculty, visiting scholars and graduate students to present and discuss works-in-progress. The event will be held in Lown 315 at 12:20pm. A light lunch will be served, and the event is free and open to the public. 
---
ABOUT THE TAUBER INSTITUTE
The Tauber Institute is devoted to the study of modern European Jewish history, thought, culture and society. It has a special interest in studying the Holocaust and its aftermath within the context of modern European intellectual, political and social history.
The institute is organized on a multidisciplinary basis with the participation of scholars in Jewish studies, history, philosophy, political science, sociology, literature and other disciplines.
The institute was founded in 1980 as a result of a major benefaction by Dr. Laszlo N. Tauber and is named in honor of his parents.