Lectures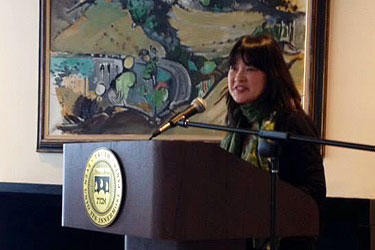 The Tauber Institute organizes numerous lectures throughout the academic year to keep Brandeis faculty and staff abreast of current research and trends in all fields of Jewish Studies.
In addition, the Tauber Institute also organizes thematically-based lecture series designed to provide students and academics with a more in-depth look at a particular area of scholarly inquiry.
Upcoming Lectures
Neiman: "Racism, Antisemitism, and Rethinking Historical Reckoning"
March 9, 2023
Susan Neiman will deliver 
the 59th Annual Simon Rawidowicz Memorial Lecture
, "Racism, Antisemitism, and Rethinking Historical Reckoning," on Thursday, March 9, 2023 at 7:30pm Eastern in Rapaporte Treasure Hall, Brandeis University, and streaming live on Zoom. The event is free and open to the public. 
Registration is required for Zoom.
Susan Neiman is an American philosopher and writer, and the director of the Einstein Forum in Potsdam, Germany. She has written extensively on the Enlightenment, moral philosophy, metaphysics, and politics. Her work shows that philosophy is a living force for contemporary thinking and action.
The Simon Rawidowicz Memorial Lecture is named for Simon Rawidowicz (1896–1957), one of the most innovative Jewish thinkers of the twentieth century and a founding member of the Department of Near Eastern and Judaic Studies at Brandeis University.
Recent Lectures