Lectures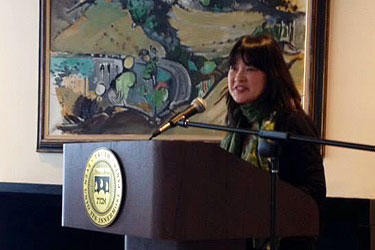 The Tauber Institute organizes numerous lectures throughout the academic year to keep Brandeis faculty and staff abreast of current research and trends in all fields of Jewish Studies.
In addition, the Tauber Institute also organizes thematically-based lecture series designed to provide students and academics with a more in-depth look at a particular area of scholarly inquiry.
Upcoming Lectures
The 60th Annual Simon Rawidowicz Memorial Lecture
April 4, 2024
Susannah Heschel, the Eli M. Black Distinguished Professor of Jewish Studies at Dartmouth College, will deliver the 60th Annual Simon Rawidowicz Memorial Lecture on Thursday, April 2, 2024 at 4:30pm Eastern at Brandeis University. The event will be in person, with a reception to follow. More information is forthcoming.
Recent Lectures