Tauber News
Jewish Studies Colloquium
"Is Islamic Law Good for Jews?  Notarization and Jewish Economic Integration in North Africa"

Jessica Marglin, University of Southern California
Tuesday, February 23, 2016
12:20-2:00
Lown 315

---
This event has been CANCELLED.
Race and Photography: Racial Photography as Scientific Evidence, 1876-1980
Amos Morris-Reich, University of Haifa
Monday, February 8, 2016
12:00 noon to 1:00 pm
Lown 315
Events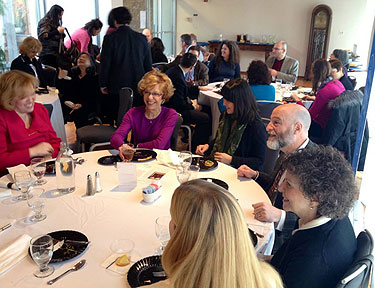 The Tauber Institute supports lectures and conferences and carries out activities in partnership with Brandeis University centers and departments, as well as with other universities and organizations in the United States and abroad to study the history and culture of modern European Jewry.
The 52nd Annual Simon Rawidowicz Memorial Lecture
"To Reshape the World: Interpretation, Renewal, and Feminist Approaches to Jewish Law"

(
Watch the lecture
)
Brandeis University Library
The lecture is free and open to the public