Events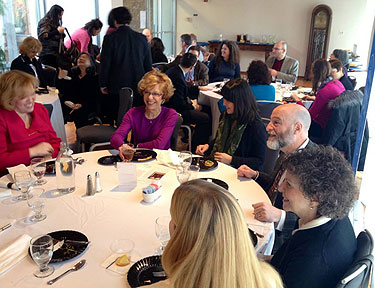 The Tauber Institute supports lectures and conferences and carries out activities in partnership with Brandeis University centers and departments, as well as with other universities and organizations in the United States and abroad to study the history and culture of modern European Jewry.
---
1948 ROUNDTABLE
At the conclusion of the international scholars workshop "1948: The Jewish Quest for Rights and Justice in the Postwar Moment," the Tauber Institute hosted a roundtable discussion with Ron Liebowitz, president of Brandeis University; Stephen Whitfield PhD '72, the Max Richter Professor Emeritus of American Civilization; Jonathan Sarna '75, MA '75, the Joseph H. and Belle R. Braun Professor of American Jewish History; and Deborah Dash Moore '67, the Frederick G.L. Huetwell Professor of History at the University of Michigan. The discussion was entitled "1948: Seeking Social Justice - 70 Years of Brandeis University."
---
JEWISH STUDIES COLLOQUIUM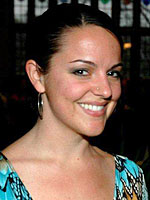 The latest meeting of the Jewish Studies Colloquium featured Sarah Imhoff of Indiana University-Bloomington presenting the paper "A Crip Zionism? Jessie Sampter, Disability, and Gender in the Yishuv." The colloquium provides a forum for graduate students and faculty from Brandeis University and academic institutions around the world to discuss their current research and works-in-progress. The forum engages a wide range of topics in Jewish studies from history and thought to political and national identity.