Rose Art Museum, Curatorial Tour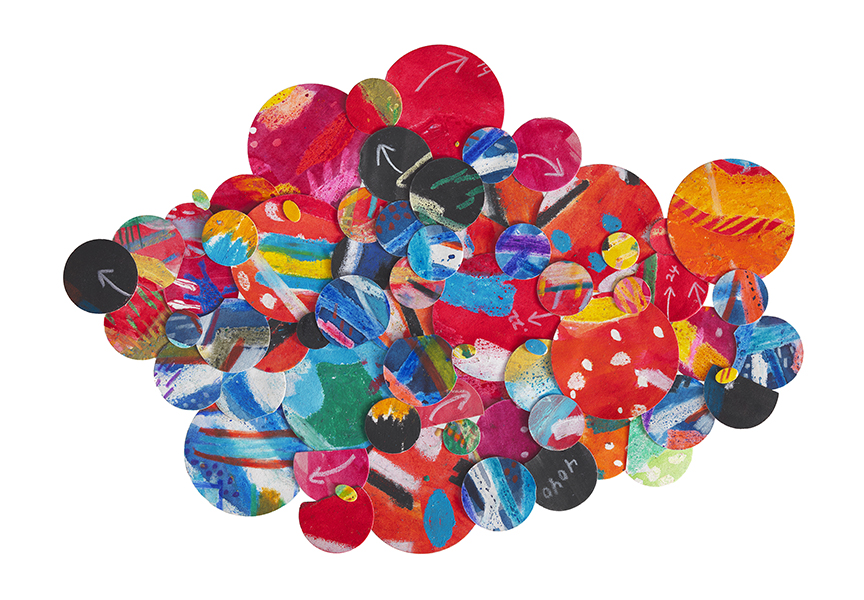 Photo Credit: Courtesy of the artist and Garth Greenan Gallery, New York.
Friday, February 8 at 11:15 a.m., Rose Art Museum
Please join AAAS 50th Anniversary Commemoration attendees for a special tour of the exhibition with Assistant Curator Caitlin Julia Rubin.
The Rose Art Museum presents the most comprehensive retrospective to date of eminent American artist, curator, and teacher Howardena Pindell, who for nearly five decades has explored the intersection of art and activism. Trained as a painter, Pindell has challenged the staid traditions of the art world and asserted her place in its history as a woman and one of African descent. Since the 1960s, she has used materials such as glitter, talcum powder, and perfume to stretch the boundaries of the rigid tradition of rectangular, canvas painting.
What Remains To Be Seen spans the New York–based artist's career, featuring early figurative paintings, pure abstraction and conceptual works, as well as personal and political art that emerged in the aftermath of a life-threatening car accident in 1979. On view February 1 through May 19, 2019, the exhibition traces themes and visual experiments that run throughout Pindell's work up to the present.
We look forward to welcoming you to the Rose to experience this extraordinary exhibition!
Note: The museum opens at 11 a.m. and the tour begins at 11:15 a.m. Attendees may gather at the front desk.