'A Quantum Coup'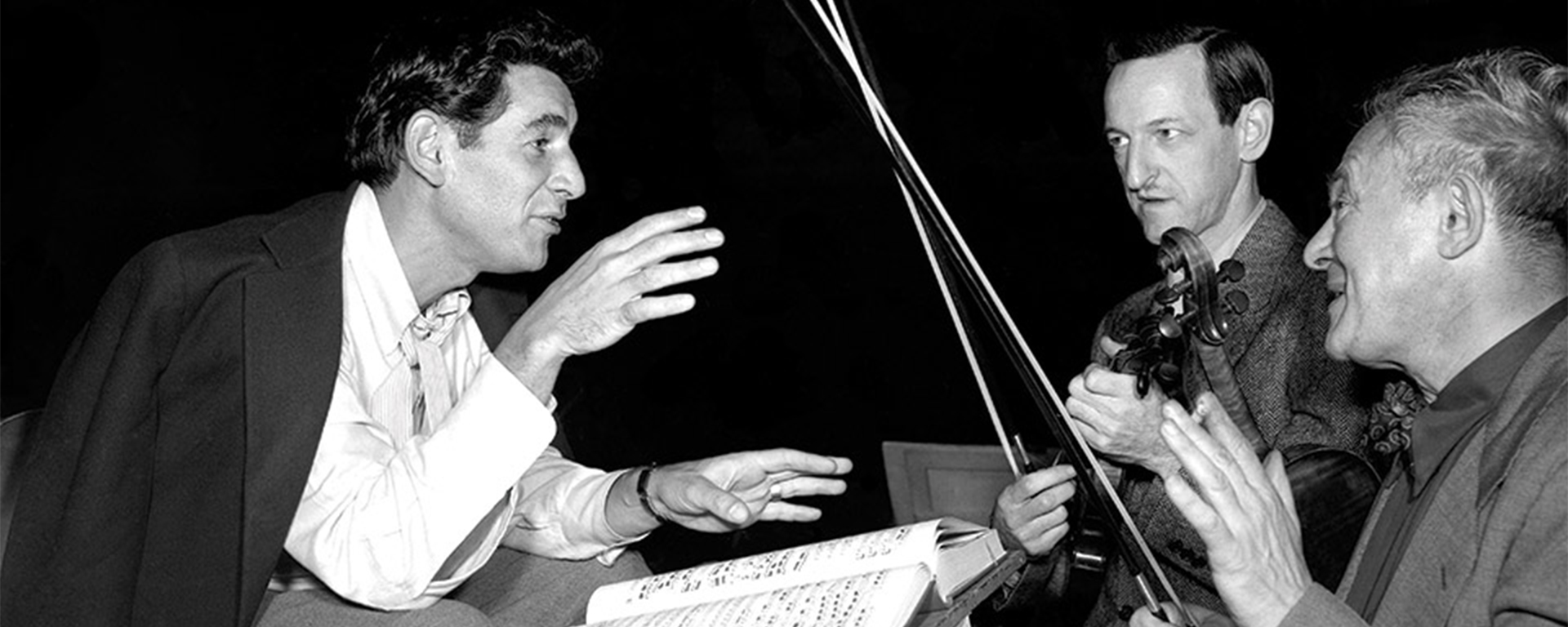 Photo Credit: Courtesy of the Robert D. Farber University Archives and Special Collections Department, Brandeis University.
In 1951, when Brandeis University was 3 years old, founding President Abram Sachar "dared a quantum coup," as he wrote in "Brandeis: A Host at Last," his memoir of the university's early years. Would it be presumptuous to invite composer Leonard Bernstein to join the Brandeis faculty?
Sachar decided to ask Bernstein himself. Accompanied by donor Adolph Ullman, he traveled to the Tanglewood Music Festival, in Lenox, Massachusetts, where the maestro was leading the New York Philharmonic.
"Bernstein was never one to ponder important decisions," Sachar remembered. "His consent was given there at Tanglewood, only moments before he went on stage to conduct."
Bernstein was a visiting professor at Brandeis from 1951 to 1956, teaching courses on modern music, opera and composition. In June 1952, as Brandeis marked the graduation of its first class of students, he directed the university's inaugural Festival of the Creative Arts. The festival featured the American premiere of Kurt Weill's "The Threepenny Opera"; the premiere of Bernstein's one-act opera "Trouble in Tahiti"; and a slew of discussions, poetry readings, and dance and music performances, including Igor Stravinsky's choral ballet "Les Noces," choreographed and danced by Merce Cunningham.
"By any standards," wrote founding President Abram Sachar, "it was a ne plus ultra week for a first Commencement."
"This is a moment of inquiry for the whole world: a moment when civilization looks at itself appraisingly, seeking a key to the future."
Leonard Bernstein
On the occasion of the first Festival of the Arts, June 1952