Master's Program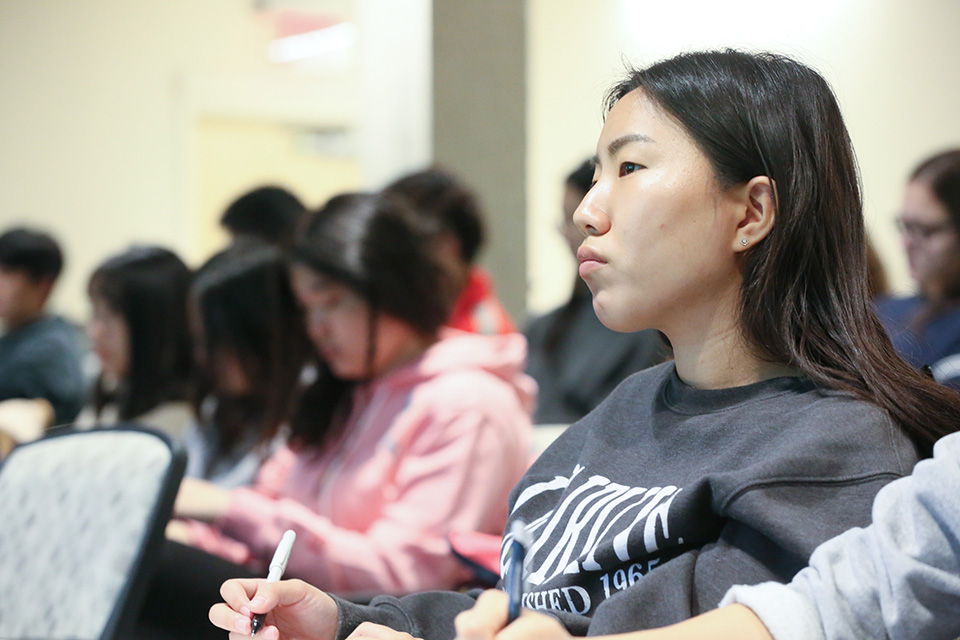 The two-year Master of Science (MS) Biochemistry and Biophysics program is designed to accommodate students with previous academic majors in a wide range of fields, including biology, biochemistry, physical chemistry, engineering, and physics.
Faculty
The Biochemistry & Biophysics Graduate Program is an interdepartmental graduate program with training faculty drawn from the Biochemistry, Biology, Chemistry, and Physics departments. 
Requirements
All Biochemistry and Biophysics Master's students must complete and pass four graduate level courses with a grade of B- or better. Students will rotate through two Brandeis University labs in their first semester, after which point they will join a lab in which to carry out research towards a Master's Thesis. In addition, students must attend the Division of Science Responsible Conduct of Scientific Research (RCR) Mini-course.
More Information 
There are several sources of information about this program. Refer to the Master's Handbook for information about the MS degree requirements and general information about the procedures to be followed in satisfying these requirements. Additionally, Brandeis University Bulletin provides additional details about the program. Requirements and deadlines for admission can be found on the Graduate School of Arts and Sciences. 
If you would like information from the Biochemistry and Biophysics Graduate program, please email either Jeff Gelles, Program Chair, or the Division of Science Graduate Affairs Office. To be added to our mailing list, please complete the Request for Information form.