PhD Program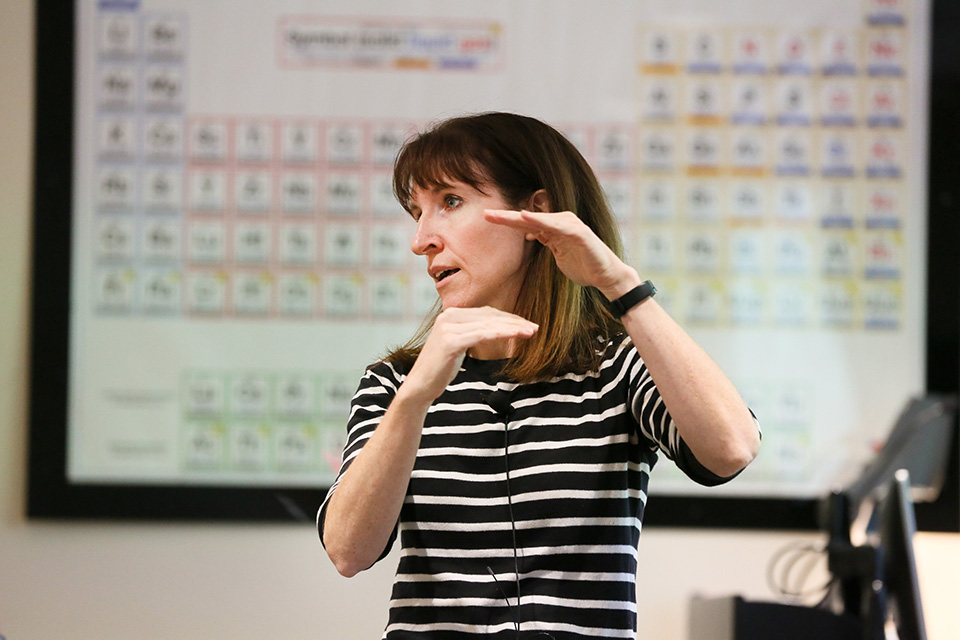 PhD Requirements
The academic curriculum consists of seven one-semester courses, of which four must be satisfactorily completed in the student's first year as well as four 9-week laboratory rotations and the non-credit "Responsible Conduct of Research Mini-course". In subsequent years, students choose advanced-topics elective courses offered throughout the School of Science.
Each student serves as a teaching assistant for two semesters, in courses, sections, or labs, usually in the student's second year of study.
A more extensive description of the requirements may be found in the Biochemistry and Biophysics Student Handbook and the Brandeis University bulletin.
Graduate Program in Quantitative Biology
Students in the PhD program are eligible to participate in the interdepartmental Graduate Program in Quantitative Biology, which provides training in new research fields that cross the traditional boundaries between the life sciences and the physical sciences.
Students can engage with BioMaterials research by taking courses within the Quantitative Biology Training Program and then joining research laboratories funded by the Materials Research Science and Engineering Center (MRSEC).
Faculty
The Biochemistry & Biophysics Graduate Program is an interdepartmental graduate program with training faculty drawn from the Biochemistry, Biology, Chemistry, and Physics departments. 
Financial Support
All Biochemistry & Biophysics PhD students are guaranteed funding, including stipend, full tuition, and health insurance while they are completing their studies and are maintaining satisfactory progress towards their degree. Student stipend in 2023-2024 is $38,496 (as of July 1, 2023).
More Information 
There are several sources of information about this program. Refer to the PhD Handbook for information about the PhD degree requirements and general information about the procedures to be followed in satisfying these requirements. The Brandeis University Bulletin provides additional details about the program. Requirements and deadlines for admission can be found on the Graduate School of Arts and Sciences. 
If you would like information from the Biochemistry and Biophysics Graduate program, please email either Jeff Gelles, Program Chair, or the Division of Science Graduate Affairs Office. To be added to our mailing list, please complete the Request for Information form.