The Brandeis Five-Year Option: BA/MS or BS/MS in Biotechnology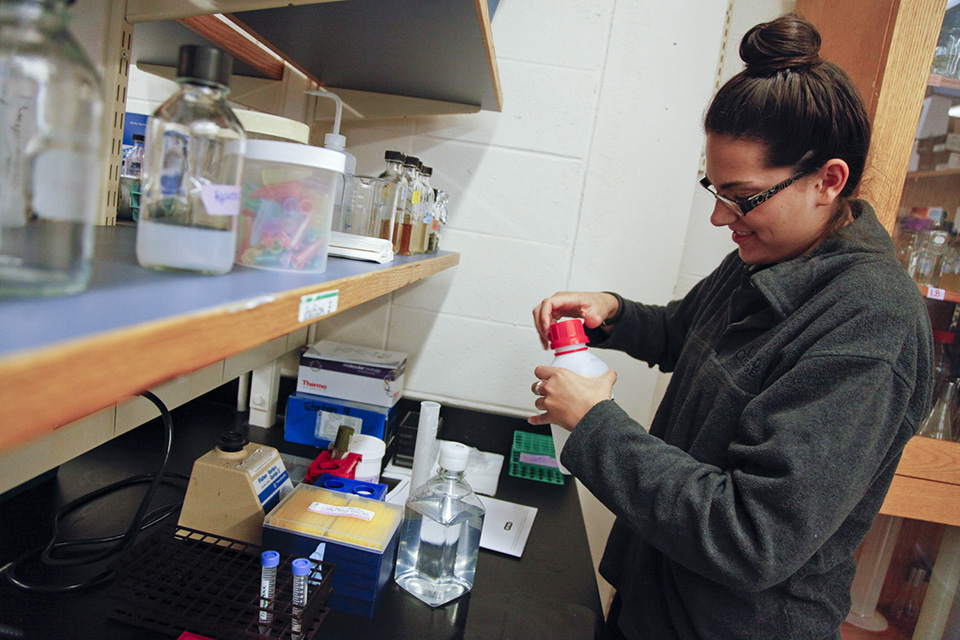 This combined degree program allows Brandeis students to complete the full Professional Science Master's program with one additional year of graduate study after a BA or BS degree at Brandeis University. Requirements for the bachelor's degree, defined by the School of Arts and Sciences, remain unaffected by participation in this program. Students who take the five-year program must receive their bachelor's degrees by the end of the fourth year and will matriculate in the Graduate School in the fifth year. Applicants must demonstrate (through their transcripts and as clearly described in the application statement of purpose) that they can complete the requirements for a bachelor's degree while pursuing the courses of the full Year One PSM in Biotechnology curriculum. Students may obtain their bachelor's degrees in any majors, but must have completed one full year of introductory biology and laboratory (BIOL 14a and 15b, and BIOL 18a and b) and introductory chemistry and laboratory (CHEM 11a and b or CHEM 15a and b, and CHEM 18a and b or CHEM 19a and b) to qualify for admission into the five-year program.
Students interested in this option should apply to the Graduate School of Arts and Sciences in their junior years. If accepted into the program, students will take the six required courses of the PSM in Biotechnology Year One curriculum in their senior year, and CONT 300b Responsible Conduct of Science or the comparable Division of Science Responsible Conduct of Research workshop. Students may elect one additional course of their choosing each semester to complete any bachelor's degree requirements.
Brandeis five-year degree students will do internships during the summer between their fourth and fifth years and start the PSM in Biotechnology Year Two curriculum in the fall of their fifth years.