Undergraduate Departmental Representatives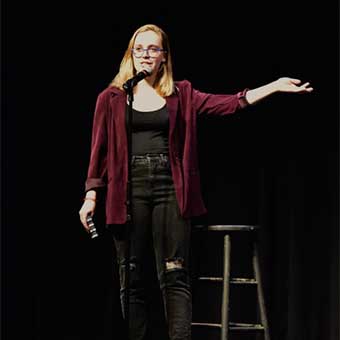 Anna Cass '21
Undergraduate Departmental Representative
Hi, I'm Anna. I'm a senior majoring in HSSP and minoring in SJSP and CAST. The CAST program was one of the reasons I decided to attend Brandeis. I firmly believe that creative expression gives us opportunities to grow empathy in ways that other forms of communication do not. I've been painting since I was quite young, and recently fell in love with comedy as an art form. If you'd like to chat about CAST or anything else, I'm always happy to chat over (virtual) coffee!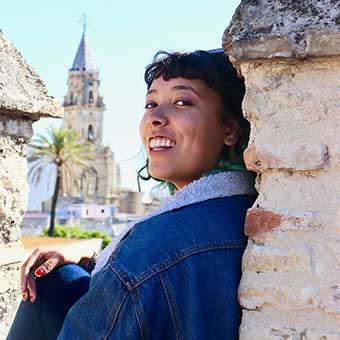 Aviva Davis '21
Undergraduate Departmental Representative
Hi, my name is Aviva, I am a senior, and along with a minor in CAST, I am also studying Psychology. I have loved the performing arts since I was a child, and learning how to do what I love to bring about social change is one of the many reasons I love the CAST program. The CAST community is one that I am so grateful to be a part of. If you have any questions or want to chat, don't hesitate to reach out!