Undergraduate Departmental Representatives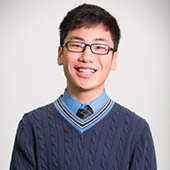 Hangil Ryu '20
Undergraduate Departmental Representative
My name is Hangil Ryu, and I am a sophomore from Lilburn, GA. I have intended majors of business and philosophy. I enjoy the CAST minor because it allows art and creativity to be utilized for the purpose of creating a better society—it is art with the expressed desire to cure or alleviate some type of ill, and I think that is one of the, if not the most, powerful type of art of all.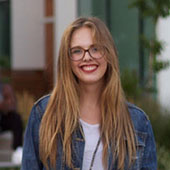 Maggie Ziegel '18
Undergraduate Departmental Representative
My name is Maggie Ziegel and I am a senior here at Brandeis from Toronto. I am so so lucky to be this year's UDR for C.A.S.T., and I also study sociology, theatre and peace conflict and coexistence studies. The CAST community has opened my mind and heart tremendously to the power and importance of art and creativity in society. Since taking the intro class my first year, I have met artists of all forms, I've begun doing spoken word, and I've met some of my best friends. Feel free to contact me if you have any questions!