News Highlights - Archive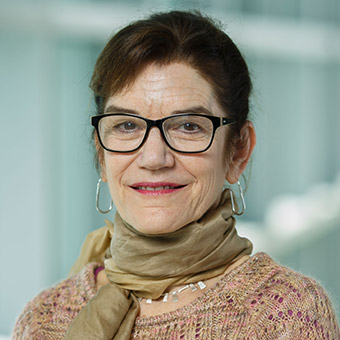 May 22, 2019
The Interdisciplinary Minor in Creativity, the Arts, and Social Transformation (CAST) at Brandeis University is delighted to announce the appointment of Toni Shapiro-Phim as Associate Professor of Creativity, the Arts, and Social Transformation and Assistant Director of the Program in Peacebuilding and the Arts (outside the tenure track). Beginning fall semester 2019, Professor Shapiro-Phim will co-chair the CAST minor, offer its core course (CAST 150b), develop new CAST-designated courses, and support the program in Peacebuilding and the Arts. Read the full announcement.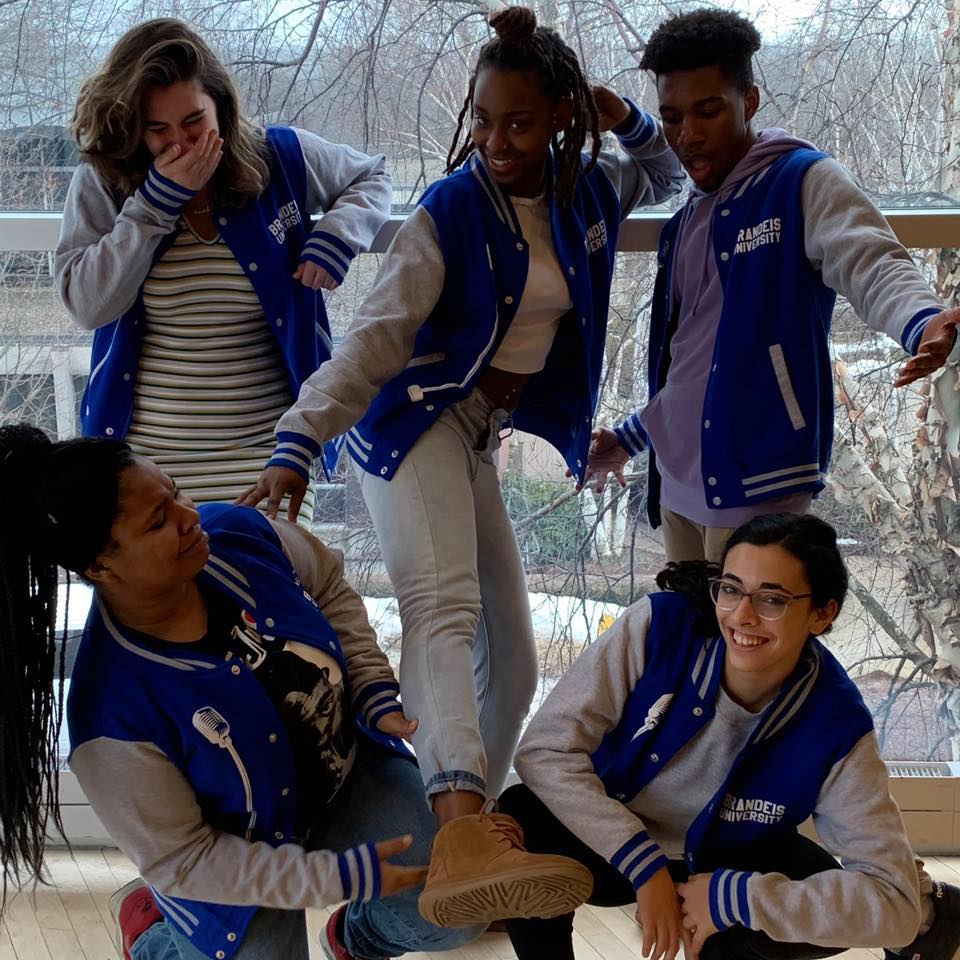 POETIC JUSTICE Enters Semi-Finals
April 12, 2019
Brandeis' Poetry Slam Team in Top 20 Collegiate Poetry Teams

POETIC JUSTICE, the Brandeis Poetry Slam Team, is officially one of the top 20 collegiate poetry teams in the country. This fact is made true as the team prepares for SEMI-FINALS, which take place April 12 at 8:00pm. The team will be competing against Barnard, NYU, Oberlin and University of Miami.
Poetic Justice's travel to the semi-final slam poetry competion was sponsored by the Minor in Creativity, the Arts, and Social Transformation (CAST) with financial support from The Max and Sunny Howard Memorial Foundation (through the support of Naomi Sinnreich, P'13).
April 2, 2019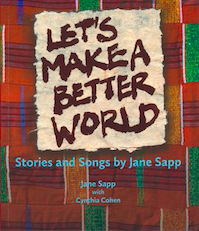 April 2: Concert & Book Launch Event
Let's Make a Better World: Stories and Songs by Jane Sapp is a new resource for music educators, chorus leaders, activists and cultural workers. In it, the nationally admired cultural worker, musician, educator, and activist, Jane Wilburn Sapp, shares her approach to social transformation and its roots in African-American musical traditions. Sapp tells the story of her childhood, nurtured by the Black community while living in the brutal world of the Jim Crow South. She describes her participation in the Black Power movement and introduces us to her mentors. She shares 25 songs she has written with young people and sung with people of all ages, and tells the stories behind each song while offering suggestions for teachers and chorus leaders. The book also includes scores, and all of the songs can be heard on podcasts where Jane's approach to cultural work is illuminated through conversations with activists, cultural workers and music educators.

From the introduction, "If You Really Want to Know Me:"
Too often social change work focuses on what communities don't have: there aren't enough economic resources; the education system is not responsive; and racism keeps Black people from reaching their full potential. But I began to wonder what would happen if we focus on what we do have... We have each other, our songs, our stories, our imaginations, our experiences surviving and making ugly beautiful. We know how to make a way out of no way. – Jane Sapp, p. 25

A poem by Sarah Terrazano '19, "Fire in the Woods," which examines the layers of occupation at Walden Pond (challenging Thoreau's primacy), was the selection for the 2019 Academy of American Poets Prize. The award was given as part of Brandeis' 2019 University and College Prize for the Academy of American Poets. An outside judge selected two poems, one for each prize.
Sarah is a rising senior at Brandeis, and the Peacebuilding and the Arts Undergraduate Assistant at the Ethics Center. A writer and poet, she is an English/Creative Writing major with minors in Creativity, the Arts, and Social Transformation (CAST) and Hispanic Studies. She is also the Editor-in-Chief of The Brandeis Hoot newspaper. 
A Reflection on Ebony Axis
By Sarah Nzisabira, current student in CAST 150b, Introduction to Creativity, the Arts, and Social Transformation

LaShawn Simmons '18 founded Ebony Axis, a poetry zine for Black women, with help from a CAST grant in 2015. Sarah Nzisabira, a current student of CAST 150b, reflects: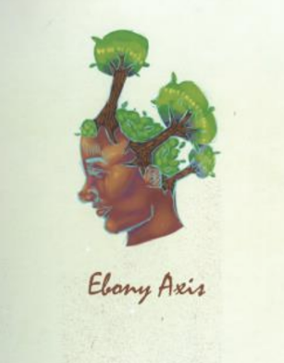 "I am forever grateful for the spaces I have shared ever since then with real poets, particularly poets of color. An individual who I am particularly appreciative of would have to be Brandeis and CAST alum, LaShawn Simmons '18, who cultivated one of the most culturally impactful and transformative spaces I have ever been in - Ebony Axis. Ebony Axis is a literary magazine dedicated to women of color on Brandeis' campus and with each annual publishing comes a coffeehouse-esque sort of open mic/reading/celebration which I have attended each year since my start at Brandeis. Ebony Axis has been a literal and metaphorical healing space for many women of color, particularly Black women, as it allows us to take a physical and mental break from all that comes with being a Black woman studying on Brandeis' campus and provides a space dedicated specifically to sharing, communing with and celebrating ourselves."
Announcing: Opening of the CAST Creativity Lab
March 12, 2018
5:30 pm
The International Center for Ethics, Justice and Public Life
Abraham Shapiro Academic Complex (ASAC), Room 327
We are excited to announce the opening of our new CAST Creativity Lab, Monday, March 12, at 5:30 pm, in conjunction with the 20th anniversary celebration of the International Center for Ethics, Justice and Public Life, where it's located. The first space of its kind for CAST and Creative Writing students on campus, the Lab will be a place to meet and collaborate on projects or work individually. Designed and implemented by CAST senior Marcelo Brociner, the Resource Room is filled with comfortable chairs, a computer and desk, and a bookshelf of CAST-related books, movies, and other materials for use and inspiration. It is a welcoming, calming space that offers students a place other than the library to get work done and tap into their creativity. Helping design the space, and serving as mentors, have been Elizabeth Bradfield, Associate Professor of the Practice of English and Co-Director of the Creative Writing Program, and Kristin Parker, Deputy Director of the Rose Art Museum.  Both are also members of the CAST Advisory Committee.

The Creativity Lab is located in Room 327 in the Ethics Center, which is on the third floor of the Abraham Shapiro Academic Complex (ASAC, the building across from the Heller School and next to the Mandel Center for the Humanities).
Call for Student Artists and Creative Change Agents: The CAST Mini-Festival of Arts and Social Justice
Are you interested in displaying artwork or performing music or spoken word at The CAST Mini-Festival of Arts and Social Justice on April 20, 2018? We welcome you to collaborate with us in whatever medium you use, and invite you to join us in presenting and discussing creative work that can help shape social transformation. Please contact Marcelo Brociner at marcelotuto@gmail.com. Don't want to display your own artwork, but still want to help curate exciting exhibits and work with awesome people? Email Marcelo about joining in on the Festival planning process! Anyone interested is welcome.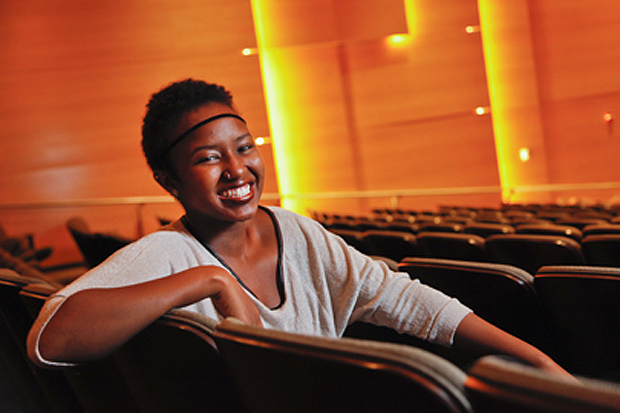 October 9, 2015
This Brandeis NOW article features CAST minor and Posse Scholar LaShawn Simmons '18, who created Ebony Axis, a zine for Black women on campus.
CAST Design Labs
2015

Students assisted 4 established organizations with projects whose goals necessitated creative mechanisms. Their resulting reports are below: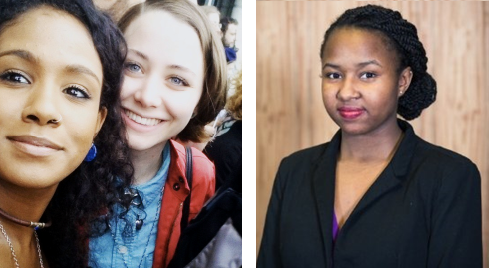 March 6, 2015
"Exiled from her home country in the midst of civil war, Fatu Gayflor, renowned vocalist, founder and artistic director of the Liberian Women's Chorus for Change, spoke to the Brandeis community on Thursday, March 5 to share legacies of loss, violence, resilience and hope. Now settled in Philadelphia, Gayflor stated, 'Telling my story has helped me to be the strong person I am today.'" Read more from Brandeis Hoot writer Victoria Aronson.
by Lonnie Firestone, American Theatre Magazine
"Change By Degrees: Can theatre for social change be taught? Here's a roundup of theatre-studies programs where arts activism is on the syllabus." Read the full article.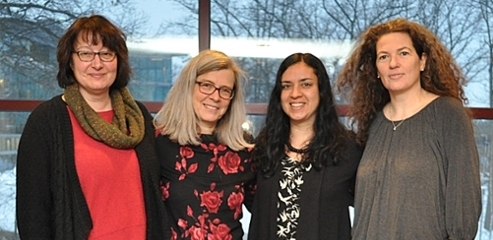 December 15, 2014
The faculty committee of the minor in Creativity, the Arts, and Social Transformation (CAST) awarded grants of $2,000 each to four members of the Brandeis faculty for research and creative projects. Read more.