Upcoming Events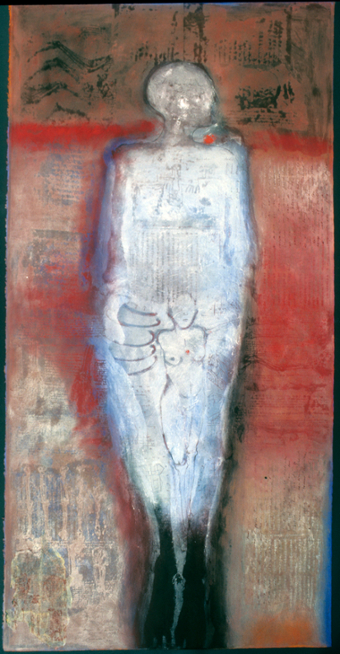 Under the Skin: a workshop of a new play
Tuesday, October 19, 2021
12:00 - 1:30 pm
Zoom - Register here.
Please join the minor in Creativity, the Arts, and Social Transformation (CAST), Hispanic Studies, Latin American, Caribbean and Latinx Studies (LACLS), and Theater Arts, for an online workshop of Under the Skin, a new one-person play about the artist and human rights activist Claudia Bernardi's life growing up in Argentina under a military junta, and her subsequent work digging up the past. This presentation is hosted by Professor María J. Durán as part of her course, Latinx Theatre: Politics, Performance, and Social Change and is funded in part by the Dean's Research Fund.
Under the Skin
A new play by award-winning playwright Catherine Filloux 
Performed by Mercedes Herrero
Directed by Elena Araoz
Commissioned by INTAR (Lou Moreno, Artistic Director; Paul Slee Rodriquez, Executive Director)
After the workshop, Claudia Bernardi and Catherine Filloux will join us online for a discussion.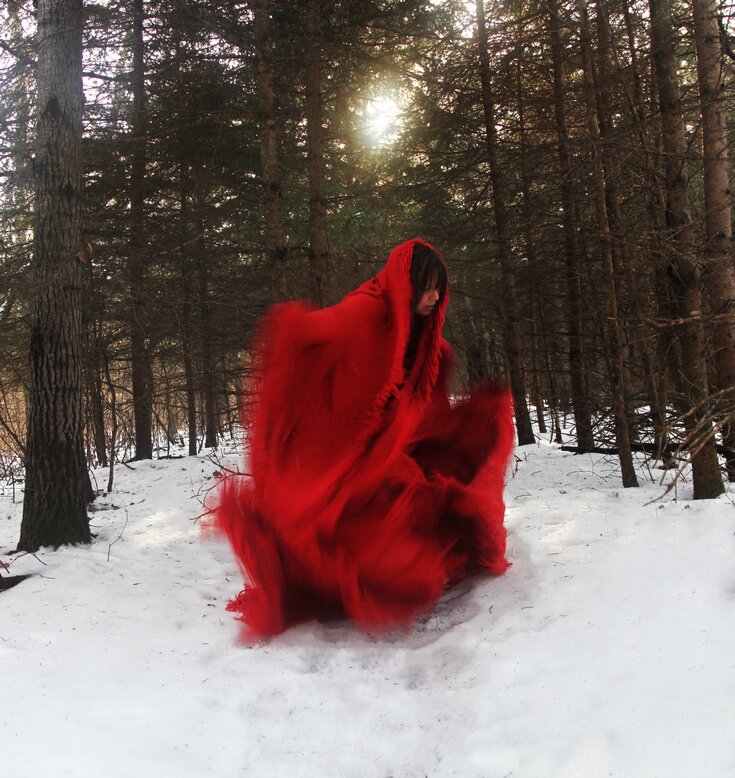 Photo Credit: Jaime Black
Jaime Black | between us
November 9, 2021- February 25, 2022
Kniznick Gallery
Curated by CAST Chair Dr. Toni Shapiro-Phim
Water. Stone. Twigs. Bodies. The color red. These elements appear throughout Jaime Black's exhibition, between us, honoring the interdependence between humankind and the natural and spiritual worlds. The artist, of mixed Anishinaabe and Finnish descent, focuses special attention on Indigenous women's potency in all these realms as nurturers, as trust-builders, as knowledge-holders and knowledge-givers.
The photographs, video and poems on display tell stories alongside empty red dresses, which hang facing the four cardinal directions, dresses that, with their absence of bodies, allude to the thousands of Indigenous women and girls who have been missing or murdered across North America. Elsewhere on campus, clusters of such dresses will appear, a re-creation of Black's renowned REDress Project, reminding us of the gendered and racialized violence experienced by Indigenous peoples in Canada and the United States. These dresses, along with Black's other work in the exhibition, ask us to consider ways to confront such injustice, while celebrating beauty, and reverencing women as the weavers of, as Black says, "the threads that bind and sustain us."

Students in CAST 150b: Introduction to Creativity, the Arts, and Social Transformation have collaborated with Jaime Black, situating and contextualizing red dresses in specific campus locations. Read about the REDress Project at Brandeis.

See all events associated with the exhibition.

Brandeis University is located on territories originally inhabited and stewarded by Indigenous Nipmuc, Pawtucket, and Massachusett peoples.

Kniznick Gallery exhibitions are made possible thanks to the generous support of Rosalie & Jim Shane, the Marcus Arts Endowment and the Rosenberg Arts Endowment. between us is sponsored by the Creativity, the Arts, and Social Transformation Program (CAST) and the Program in Peacebuilding and the Arts. Additional gratitude is offered to Dr. Elaine Reuben '63, for her generous support, and to the Departments of Fine Arts and of Women's, Gender, and Sexuality Studies for their co-sponsorship.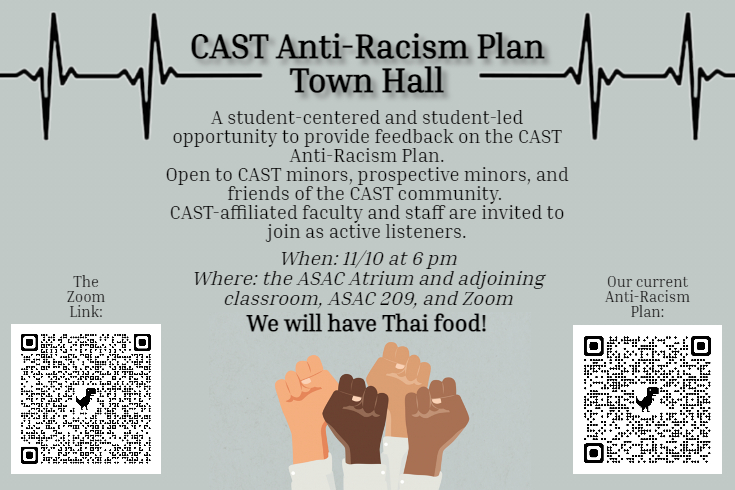 CAST Anti-Racism Plan Town Hall
Wednesday, November 10, 2021
6:00 pm
Abraham Shapiro Academic Complex (ASAC) Atrium and room 209 and Zoom (Register for Zoom)
Thai food served!
A student-centered and student-led opportunity to provide feedback on the CAST Anti-Racism Plan. Open to CAST minors, prospective minors, and friends of the CAST community. CAST-affiliated faculty and staff are invited to join as active listeners.