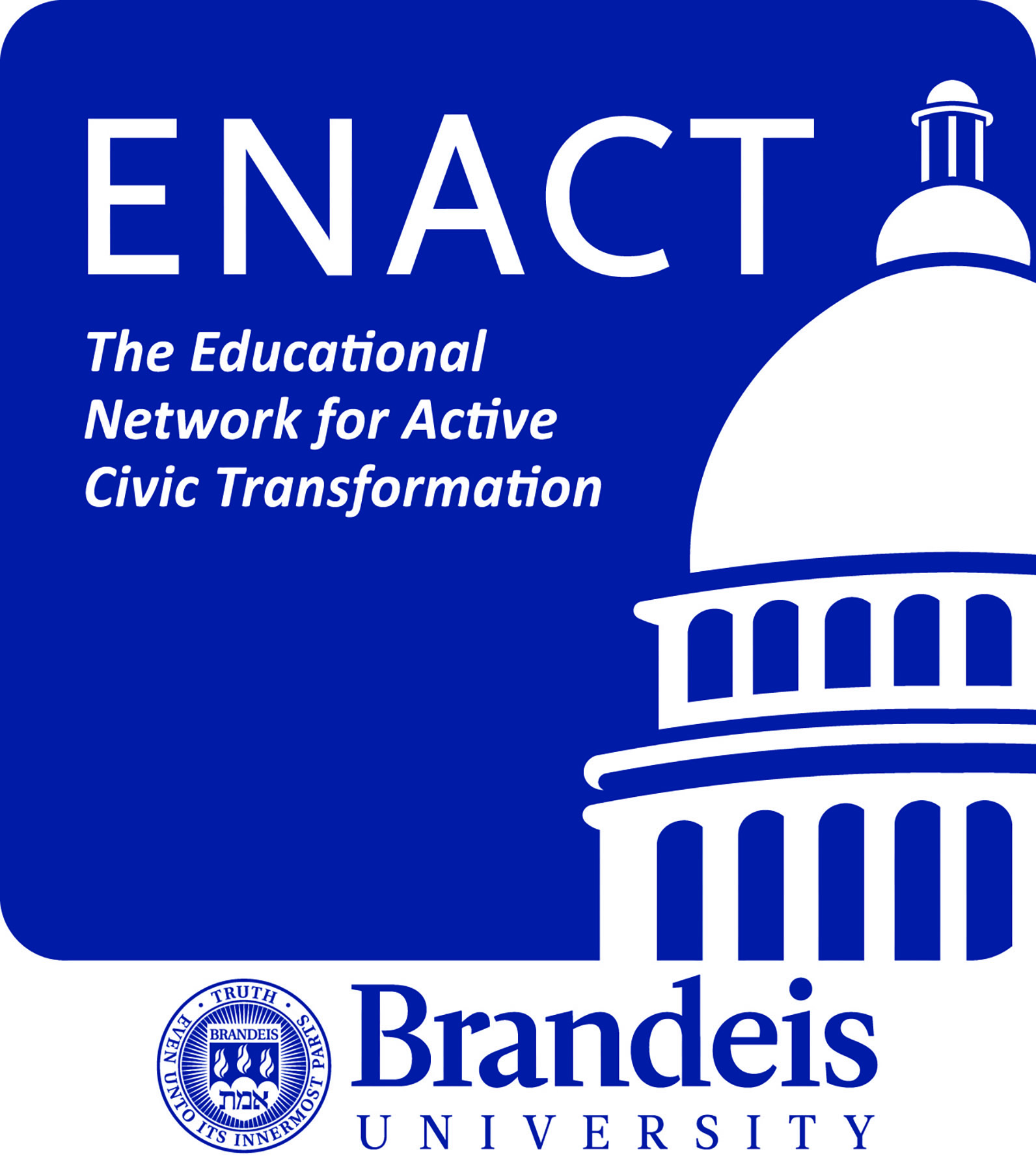 ENACT: The Educational Network for Active Civic Transformation is a national, nonpartisan program engaging undergraduates at colleges and universities in state-level legislative change by learning to work with legislators, staffers and community organizations to advance policy.
ENACT has become a major voice addressing challenges to American democracy by engaging young people around the country in civic activism built on knowledge, cooperation, justice and integrity. Students learn through direct engagement in this work, traveling to the state capital; meeting with and lobbying legislators; strategizing with advocacy organizations; and creating outreach materials to advance their chosen issues.
ENACT has launched new programs at colleges and universities across the United States and has built a national online network of students, faculty, activists and legislators. The ENACT Network is becoming a strategic and information hub — a needed resource for state-level players — that enables participants to connect with counterparts throughout the country, with guidance from the team at Brandeis.
Participating schools represent a diverse range of higher education institutions. They are linked through an online network that enhances their learning, connects them with people active in the field and provides an opportunity for them to share their work to inspire and instruct others who seek to make an impact on civic life in the United States.
In ENACT courses, student teams research their chosen issues and design and implement models of legislative activity. Students choose existing laws they can challenge on policy, legal or moral grounds, or propose laws that redress perceived wrongs. Students work with a legislative mentor and/or a member of an advocacy organization, and strive to effect social change.
ENACT brings the commitment to citizen participation embodied by U.S. Supreme Court Justice Louis D. Brandeis to students and organizations engaged in state-level legislation across the United States.