Citizen Science on Campus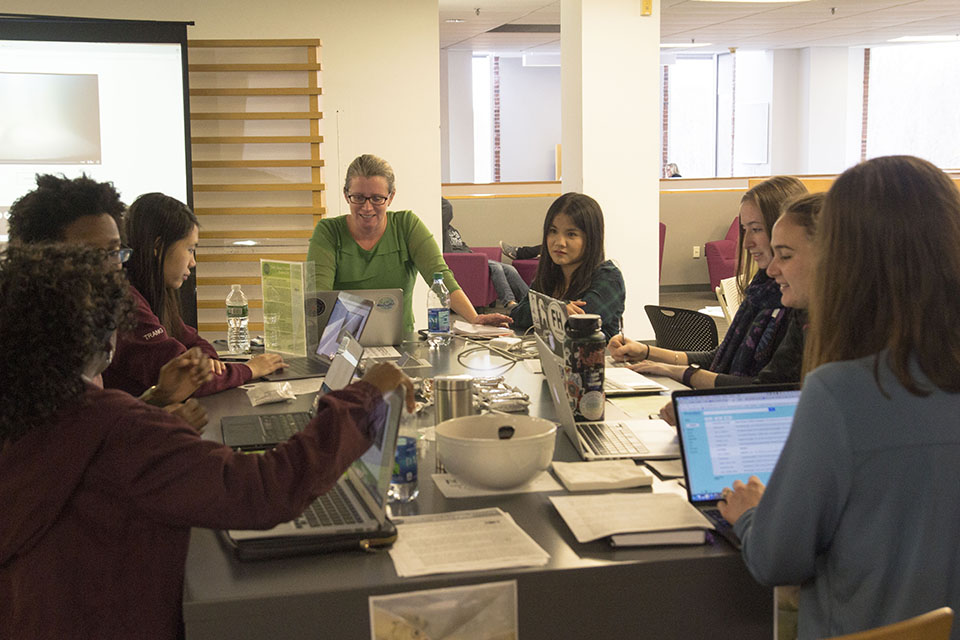 Citizen science can take many forms, with participants as observers or data providers; as competitors or gamers; as stakeholders or partners; or as cultural guides.
Citizen science can also provide a pathway to science learning. It facilitates work where the products of student effort move beyond Brandeis and where students see how we can all contribute to science now and into the future. Being part of this participatory process provides students with experiences that allows them to judge issues intelligently for themselves rather than ceding the entire scientific process to experts.
Keeping tracking of the natural world is an activity humans have been engaged in for a really long time, from knowing the species that live among us to knowing the timing of nature's calendar. Our campus-based projects provide service-learning opportunities in several natural science electives and include the Brandeis University Biodiversity Project on iNaturalist and the Campus Phenology Project in partnership with the National Phenology Network.
Both projects engage people in place-based community research to keep track of the natural world. The data from each project are open and available at any time for use by students and the public to address research questions about the natural world.
The environmental studies program, in partnership with Sustainable Brandeis, Brandeis Library and the education program, work together to support one or two 'Deis Does Citizen Science events each semester on campus. These public events are typically hosted in the library and include such programs as data sprints, citizen-science-a-thons and other learning and action activities.
The inter-program groups aim to foster collaboration among members of the Brandeis community it serves. We seek to engage them as citizen scientists; ask and answer questions they are interested in; promote and hopefully improve scientific literacy across campus; and build collaborations with place-based community and citizen science research. Check out the environmental studies events page for information about upcoming events.
Finally, the Brandeis environmental studies program is a founder of the City Nature Challenge: Boston Area, where we engage the public in documenting urban biodiversity on iNaturalist each spring. Understanding how patterns of urban biodiversity (inclusive of their local/regional distributions, responses to climate change and novel species assemblages) are changing the urban ecological community are central research questions in our efforts to document change locally.