Spotlight on Selected Artists
We invited IMPACT (Imagining Together Platform for Arts, Culture and Conflict Transformation) Leadership Circle members to introduce us to some of the artists whose work they admire.

"Grace Before Dying" (2007-2017). Photo courtesy of the artist.
Lori Waselchuk is a documentary photographer and visual activist based in Philadelphia, Pennsylvania, in the United States. In describing her work, she says that it is a "simultaneous inquiry into the lived experiences/poetic bodies of humans and the systems they inhabit, contest and construct." Her work is grounded in multi-disciplinary collaborations that create experiences to define and convene community. A project of Lori's that I find most affecting is Grace Before Dying (2007 - 2017) that documents a volunteer hospice program at the Louisiana State Penitentiary at Angola. Her photographs both confront the brutality and inhumanity of Louisiana's penal system, and capture the profound care and comfort that Angola inmates show to men in their final stages of life. Exhibitions of Lori's photos have included quilts hand-sewn by a cadre of prisoner-quilt-makers. Sale of the quilts helps to support the hospice program.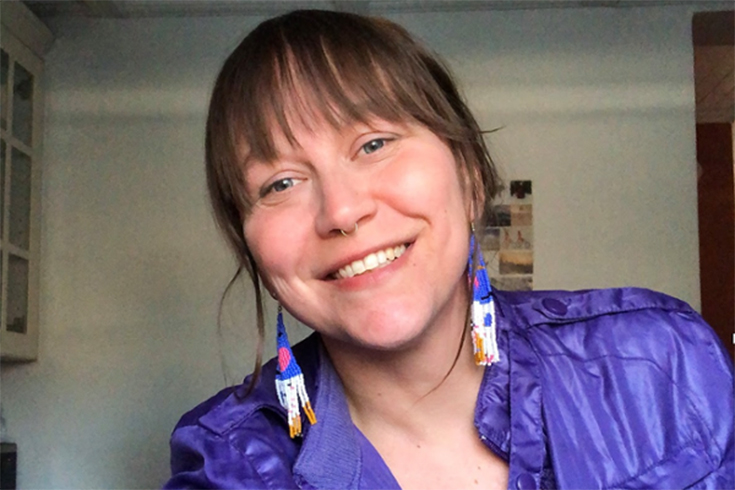 Jaime Black
Canada-based Jaime Black is a multidisciplinary artist of mixed Anishinaabe and Finnish descent. Black describes her art practice as being engaged with "memory, identity, place and resistance, and… grounded in an understanding of the body and the land as sources of cultural and spiritual knowledge." One of her installations that I've found particularly compelling over the past few years is her REDress Project. Addressing the scourge of violence against Indigenous women and girls in Canada, Black created an evocative work through the hanging of empty red dresses—in particular landscapes or in galleries or outside public buildings. The absence of bodies alludes to the thousands of women and girls who had been members of families and communities, all of them kidnapped, trafficked and/or murdered. In 2019, the Canadian government declared the decades of missing and murdered Indigenous women a "genocide." Black had been putting a spotlight on this travesty since 2011. As she explains it, "Through the installation I hope to draw attention to the gendered and racialized nature of violent crimes against Indigenous women and to evoke a presence through the marking of absence."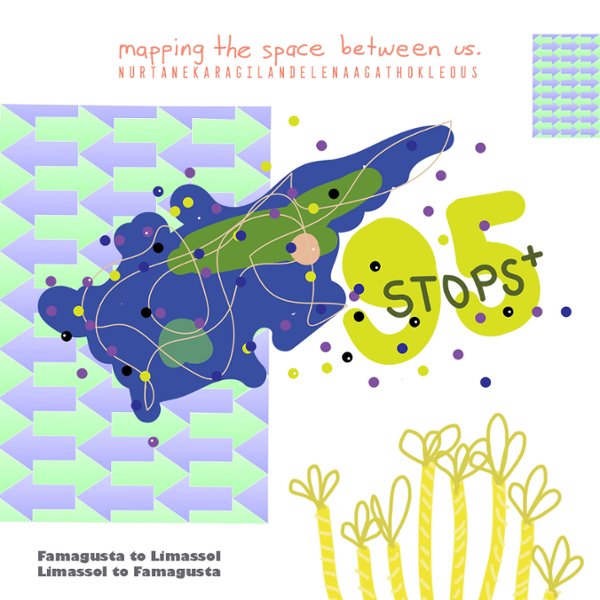 "95 Stops." Photo courtesy of the artist
Nurtane Karagil (b. 1989, London, UK) studied Fine Arts at the University of Hacettepe and holds an MA from the University of Brighton. She lives in the medieval city of Famagusta, Cyprus, where she is associated with spaces such as Pikadilli and Mağusa Kale Pasajı, and where she also teaches and participates in projects. Recent exhibitions include: Terra Mediterranea: In Action, 2017, Nicosia Municipal Arts Centre; Plánetes, 2017, Palia Ilektriki (as part of Cultural Capital of Europe Pafos 2017); SKT, Efruz, 2016, Nicosia; Bank of No, 2015, Leventis Gallery - Point Centre of Contemporary Art, Nicosia; Stepping over the borders, 2015, EMAA, Nicosia; How should a war be remembered?, 2015, Cer Modern Hub Art Space, Ankara and others.
Nurtane was a participant in the Buffer Fringe Festival in 2020 and will be again in 2021, with the 95 Stops project.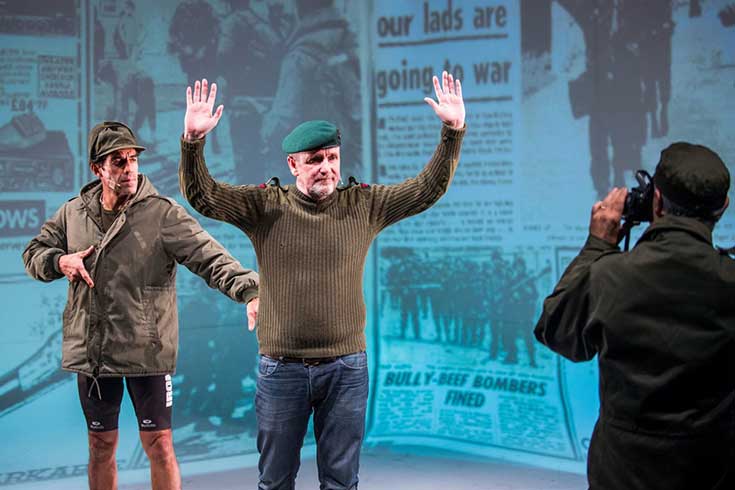 "Minefield" Performance (2016), Photo Courtesy Of The Artist
Lola Arias (Argentina, 1976) is a writer and theatre and film director. She is a multifaceted artist whose work brings together people from different backgrounds (war veterans, former communists, migrant children, etc.) in theatre, film, literature, music and visual art projects. "Minefield" (2016), one of Lola's initiatives, reunites Argentine and British veterans from the Falklands/Malvinas war to explore what is left of it in their heads 34 years later. "Minefield" looks into the marks left by war, the relationship between experience and fiction and the thousand ways of representing memory. Also, watch two interviews with Lola produced by the British Council and Berlinale - Berlin International Film Festival, to learn more.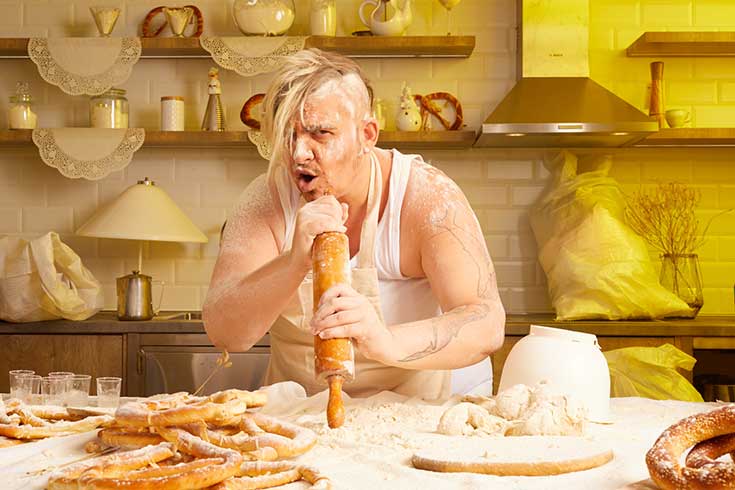 Serijal Queerrespirator, On The Photo Zoe Gudović. Photo By Branko Starčević
Zoe Gudović (Serbia) was born in Belgrade in 1977, where she lived with her large family, six of them in the space of only 36 square meters. This fact explains why she finds important the issues of body and space, sexuality, intimacy, publicity. But the most crucial of all issues in her work is the issue of violence and love. In the range of her identities, as a feminist, lesbian, art activist, and of professional modalities of cultural manager, producer and organizer, what attracts her most and where she always finds herself is the struggle for social justice. Zoe has been studying, consuming, tasting and performing engaged art for the last 20 years. Since 1999 she has worked actively on making feminist performance art visible, from co-founding the Feminist Theatre to sharing theatre practices with others. Since 2001 she has held theatre workshops and has been making connections between women artists and women activists, under the title "Women's Movement – Women's Theatre – Women's Body," inviting various artists from around the world to work with the women from Serbia. Zoe has organized numerous campaigns for the visibility of the LGBT community, women's human rights, and people from the margins. She is an Official Advisor with the Global Fund for Women (USA) and an advisor of the Mama Cash Foundation (Netherlands). In other fields, Zoe has hosted the feminist radio show Ženergija, co-founded the women's music band Charming Princess and performed as a drag king. For the last three years she has lectured on issues of feminist art in public spaces at the Women's Studies section of the Faculty of Political Sciences, University of Belgrade. One of her current projects is Toilet Art, where she transforms the space of a public toilet into a living room, where she shares stories with her visitors.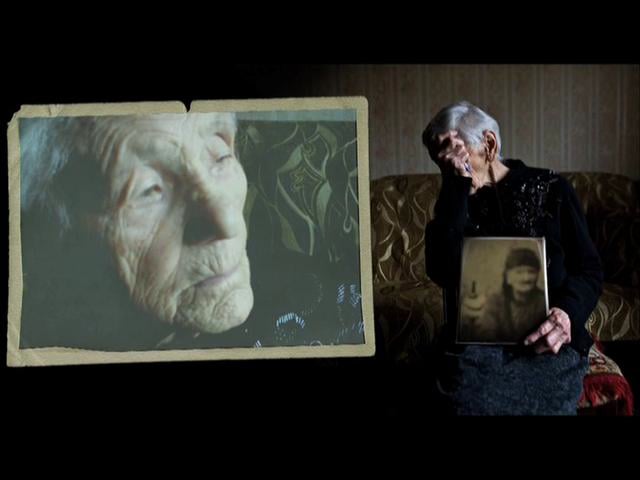 Igranuhi Asatryan, A Survivor Of The Armenian Genocide Of 1915. Photo By Erhan Arik
Erhan Arik is a documentary photographer and multimedia artist, born in Ardahan, in Eastern Turkey, on the border with Armenia. He currently lives and works in Istanbul. His journey to Armenia and curiosity to explore the stories of people who once lived in his birthplace started with a dream. "I had a dream. I'm in the house in Ardahan where I was born, a house 'inherited' from Armenians. And I'm in the part of the house we use as a barn. The voice in my dream is challenging me about this squandered wing of the house: 'Why is this room so dirty? Why is this stone hearth where we once baked our bread now used as part of the barn?' And I woke with a start, haunted by this and many more questions I now don't remember. The sun wasn't up yet when I set off towards that room in the barn. I opened the door, walked straight to the hearth, touched the stone and fell silent…" Following the dream, Erhan toured the villages on either side of the Turkish-Armenian border and listened to the stories, with the aim "to rediscover the essence and spirit of Anatolia, to revive the memory we are letting slip by the day..." Watch one of the short videos - Remembering- produced during that journey. Erhan continued visiting and documenting the stories of different Armenian communities in the Middle East - the first "station" where the survivors of the 1915 genocide found refuge. Explore more stories and photos from his travels.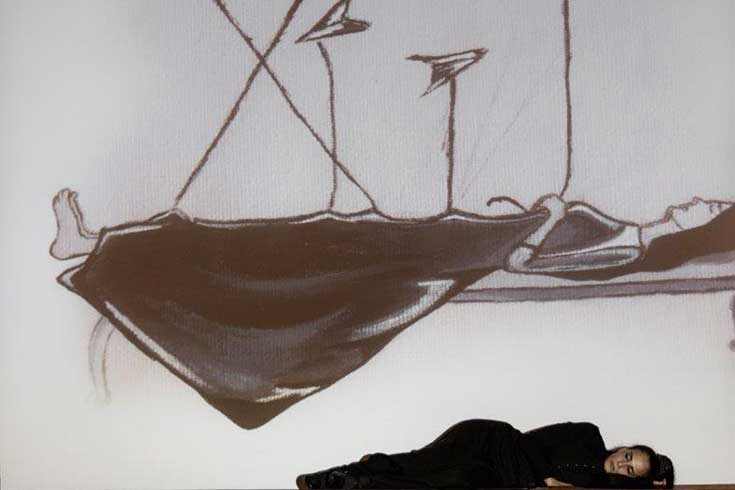 Palestinian Performance And Video Artists Raida Adon, Performing During A Jaffa Theatre Protest Evening.
Lee Perlman writes about Jaffa Theatre
Throughout the pandemic, a remarkable example of artistic and social solidarity has been displayed by the Jaffa Theatre – A Stage for Arab-Hebrew Culture, where, since 1999, Jewish and Palestinian artists have worked together. Under the banner of No Life without Culture the Jaffa Theatre has curated outdoor evening protests where audiences join Palestinian and Jewish poets, actors, playwrights, choreographers, dancers and peace activists to celebrate cultural diversity and freedom of expression.
Jean Appolon is a dancer and the Director of Jean Appolon Expressions (JAE), a contemporary dance company deeply rooted in Haitian-folkloric culture that nurtures a global community through professional performances, educational opportunities, dance training, and the joy of movement for people of all ages, abilities, and backgrounds. It's admirable how this group builds and sustains connections between Haiti, those in the Haitian diaspora, and beyond. They've continued finding creative ways to offer classes throughout the pandemic, including a Haitian Folkloric workout which is taught entirely in Haitian Kreyòl.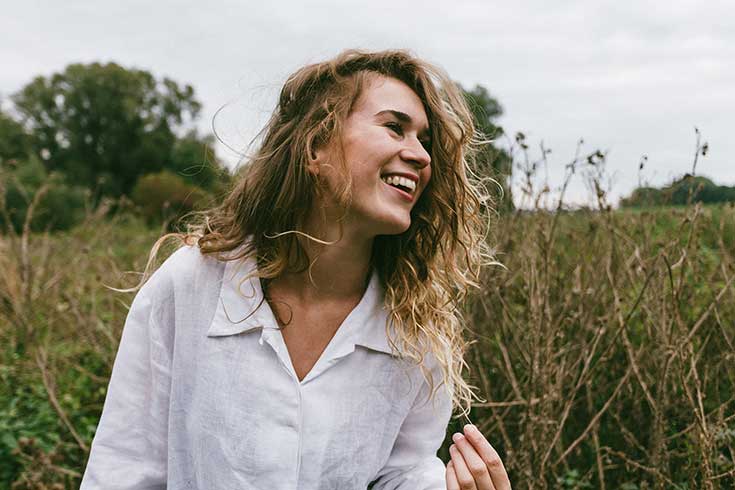 Photo courtesy of The Rotterdams Wijktheater
Anneloes van Schuppen is a choreographer and community artist at The Rotterdams Wijktheater (Rotterdam Community-based Theatre). She is working on her final performance for the dance academy at the moment, a performance about ritual and religion. She works with a group of five local people with no dance background and each one of them is from a different religion. It is the first time that they are in a project with someone from another religious background. The way that Anneloes managed to create a safe and brave space for this group during COVID, and mostly via ZOOM, is extraordinary.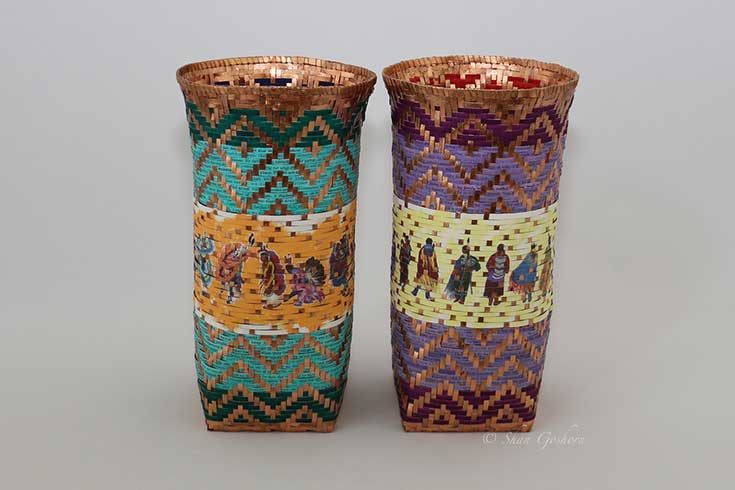 "Why we Dance" By Shan Goshorn. Photo Courtesy Of Shan Goshorn Studio
Polly Walker writes about Shan Goshorn
Shan Goshorn, Cherokee artist (now deceased), created an exhibition of Cherokee woven baskets depicting the cultural genocide of settler colonialism in the United States.