It didn't take long for the newest members of the Brandeis International Business School community to feel right at home.
"This morning we were sitting in our assigned seats and now we're sitting with our friends," said Meenal Banga, MA '20 on the first day of orientation. "We've literally made new friends in four hours and that's amazing."
More than 300 incoming students from 29 countries attended this week's orientation.
They toured campus, met with advisors and ate a barbecue lunch alongside their new professors. During a panel discussion with Leadership Fellows, they eagerly learned all they could about academic life at Brandeis — with a few local restaurant recommendations and tips for surviving their first New England winter mixed in.
Dean Kathryn Graddy reminded the students during her welcome remarks that the lessons they'll learn at the International Business School will last a lifetime.
"My message to you today is to follow your interests," said Graddy. "That might not always lead you in a straight path. The journey will be worth it."
Below are photo highlights from Orientation 2018.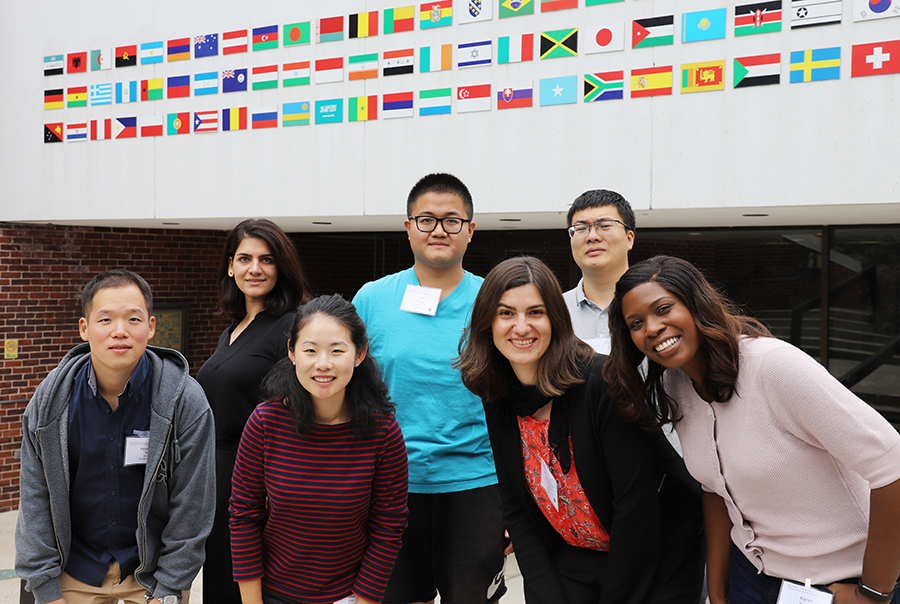 New PhD students hailing from China, Iran, South Korea, Trinidad and Tobago and Uruguay pose outside the Sachar International Center.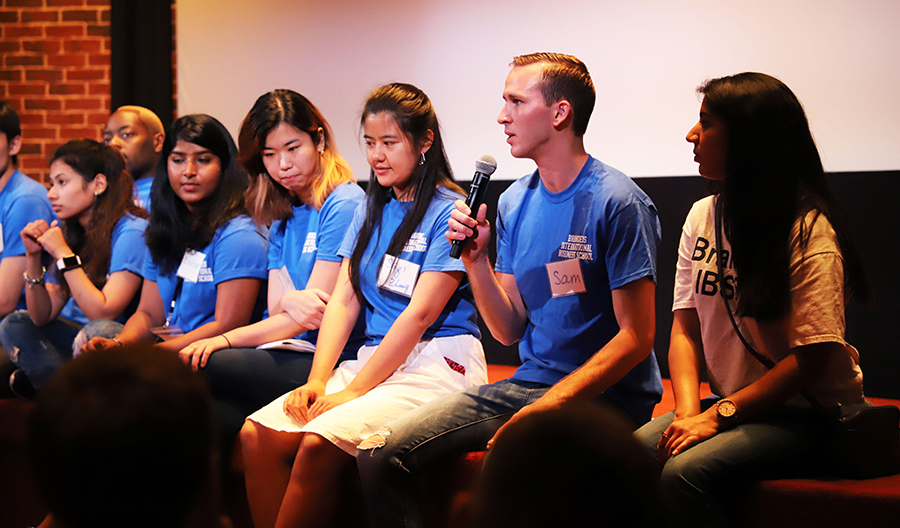 Sam Suri, MSF '18 of Slovakia answers a question during Tuesday's student panel discussion.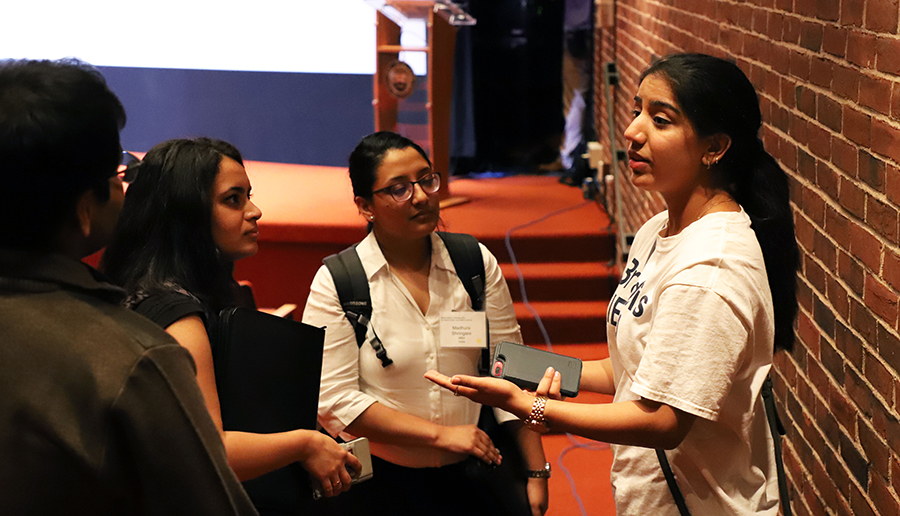 Anmol Vasandani, MSF '18 of India offers advice to new Brandeis students.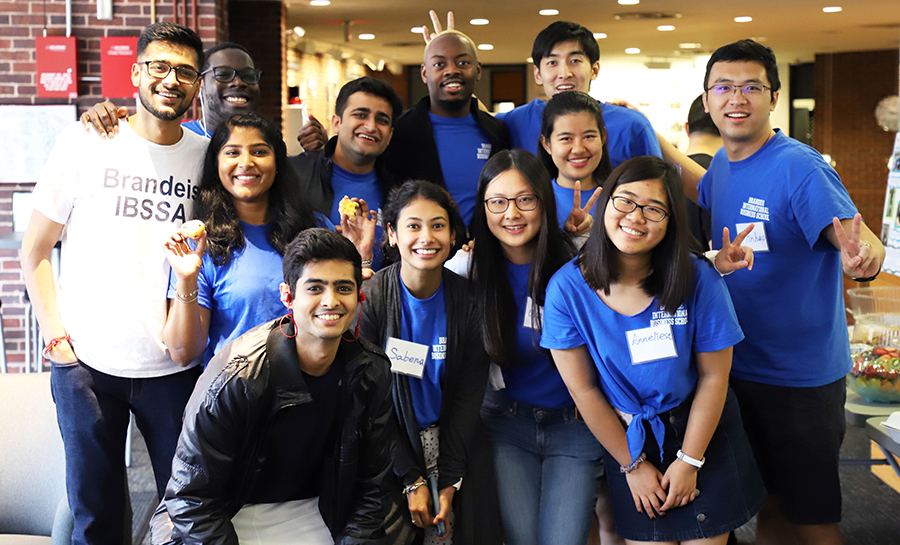 International Leadership Fellows pose for a group picture between orientation sessions.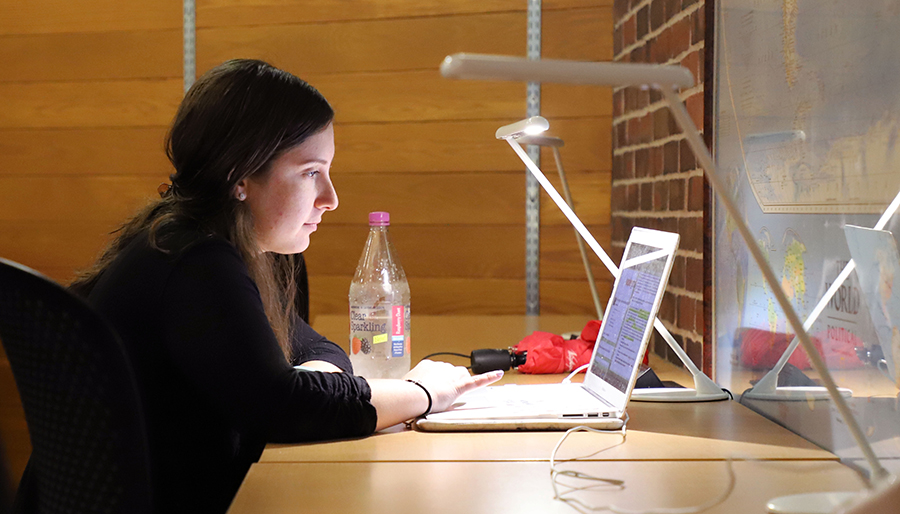 Madeline Adelman, Acc. MA '19 of the United States studies inside the Sachar International Center.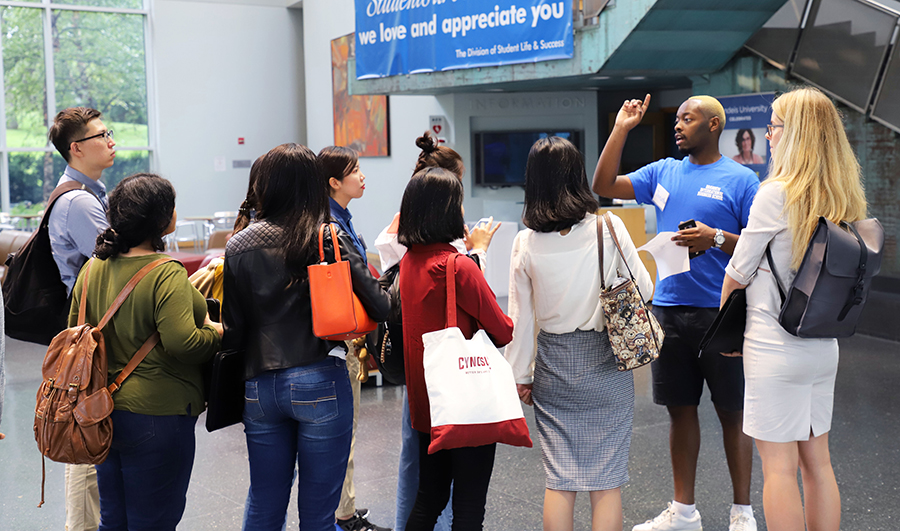 After touring the business school, Jonathan Kabeya, MSF '18 of France leads new students through Brandeis University's Shapiro Campus Center.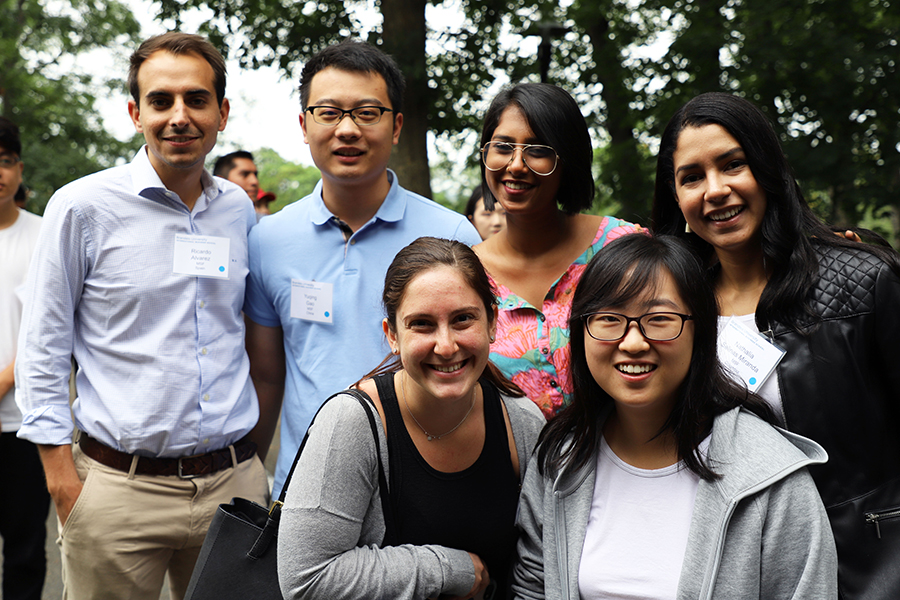 New and returning International Business School students gather before lunch on Tuesday.