Faces of GPS: Meet Alina Hicks, Executive and Financial Assistant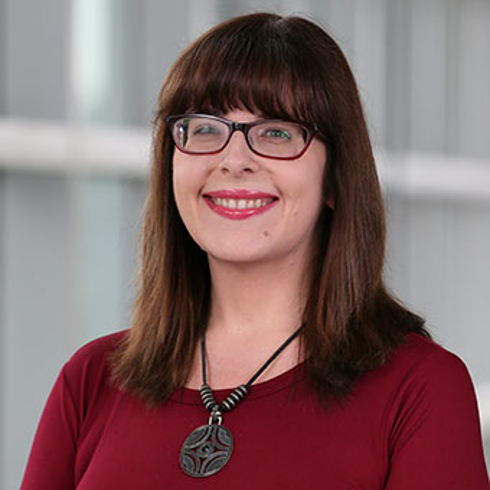 In this next addition of Faces of GPS, we're delighted to introduce Alina Hicks, Executive and Financial Assistant for the Rabb School of Continuing Studies. Alina has been with GPS for over five years thus far, and on this year's National Administrative Professionals Day, we're excited to honor her for all of her hard work. Read below to learn more about Alina and her time at GPS!
Get to know Alina!
What are some fun facts about you?
Outside of work, my favorite hobbies are birdwatching and photography, which I like to engage in while hiking on the weekends at one of the many lovely local nature trails. I also spend a lot of my free time with my sweet 2-year-old Havanese dog, Yuuki.
Could you tell us a bit about your background?
I was born and raised in Wellesley, MA, and graduated from UMass Boston with a BA in Psychology. After college I worked for the better part of a decade as a financial transaction coordinator at a major real estate firm, but I applied to work at Brandeis University when I decided to pivot to a career in higher education administration. I've now been at Brandeis for over five years and am very proud to be a part of the excellent team that supports the Rabb School for Continuing Studies.
What's your favorite memory from your time at GPS?
The moment that left a most lasting impression on me while working with GPS (so far!) was attending the first Rabb School diploma ceremony that I helped coordinate with the former Director of Student Services. After months of planning and organizing, it was so incredibly rewarding to see the fruits of our efforts culminate in an event brimming with such positive energy. Commencement is a joyous day in which we celebrate the hard work and success of our graduates with them and their loved ones, and to see everyone's smiles as they beamed with pride in their accomplishments makes all the effort worthwhile!
---
Faces of GPS is an occasional series that profiles Brandeis University Graduate Professional Studies students, faculty and staff. You can read more Faces of GPS stories on the GPS blog.