Faculty Spotlight: Dr. Kyle Allison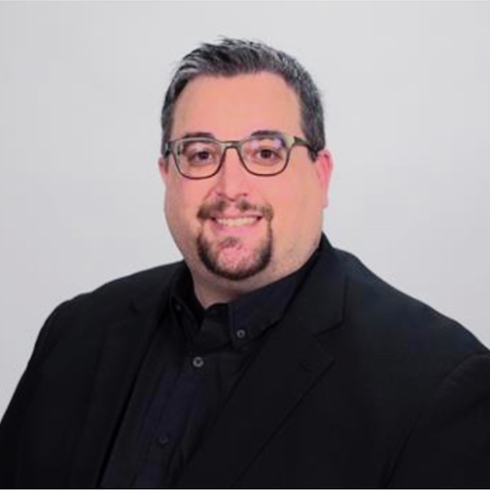 Meet Dr. Kyle Allison!
Program: Digital Marketing and Design
Course: RDMD 110: Search Engine Marketing and Optimization
Education: California Intercontinental University, DBA; Amberton University, MBA; University of North Texas, BA
Bio: Dr. Kyle Allison is known as The Doctor of Digital Strategy. He is an author, business & marketing professor, and senior executive in the e-commerce & digital marketing industry. Having worked for some of the top retail organizations in the industry, from Best Buy, Dick's Sporting Goods, & the Exchange, Dr. Allison has led high-impact digital strategies in technology, marketing campaigns, e-commerce experiences, and more. Focused on enthusiasm, education, and excellence, the core of the business strategy is in all pillars of his academic and professional work experience.
As a passionate professor with experience in a wide variety of digital marketing, analytics, management, and business subjects, Dr. Allison enjoys guiding the next generation of digital marketing professionals.
About the course
What can students expect to learn in this course?
Students will learn in SEM and SEO the framework, concepts and relevance of these disciplines. Students will learn and appreciate the knowledge they will gain on what keyword research is, and how to strengthen google search ranking based on SEO type strategies. In addition, students will learn about paid listings or paid search ads, that help generate brand awareness and website traffic. Also, sometimes individuals may think that SEO is just about the keywords, and it is, but in this class we will teach the importance of the entire website experience as well, and how that helps boost rankings of search results. There is a good amount of both analytics but creative elements of SEO and SEM so it serves a good balance for any learner type.
What do you enjoy about teaching this course?
I look forward to being able to tie the course content to real world application. SEO/SEM constantly changes in real time, so with this very real-time digital channel, I look forward to engaging the students on these concepts.
Anything else you would like to share with a prospective student?
If you love technology and solving puzzles, this class is for you!
---
For more information on the Digital Marketing and Design MS or other online master's degrees available at GPS, please visit brandeis.edu/gps.