The Department of German, Russian and Asian Languages and Literature (GRALL) includes the German Studies Program, the Russian Studies Program, the Chinese Language Program, and the Japanese Language Program, as well as language courses in Korean.
Undergraduate Majors
The German Studies program is inherently interdisciplinary. We encourage students to explore German language and culture through a variety of lenses, including history, political science, Jewish studies, linguistics, philosophy and cinema. Because our faculty and classes are small, you'll be sure to develop close relationships and receive the mentoring Brandeis is known for.
The Russian Studies program enables students to explore a wide variety of cultural, literary, social and political aspects of Russia and other post-Soviet states. Scholars in our program study the Russian language in its cultural context. Our graduates develop a deep understanding of the diversity and complexity of human thought and world views, and learn to apply Russian perspectives to texts and ideas beyond the study of language and literature.
Language Programs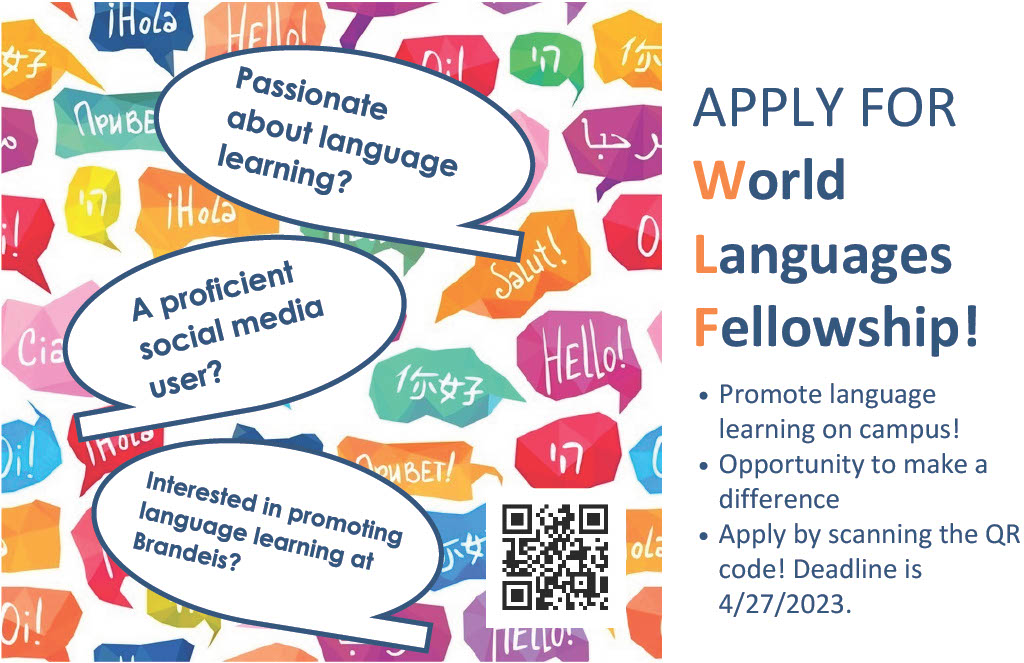 Click on the poster or this link to apply.
Spotlight on Research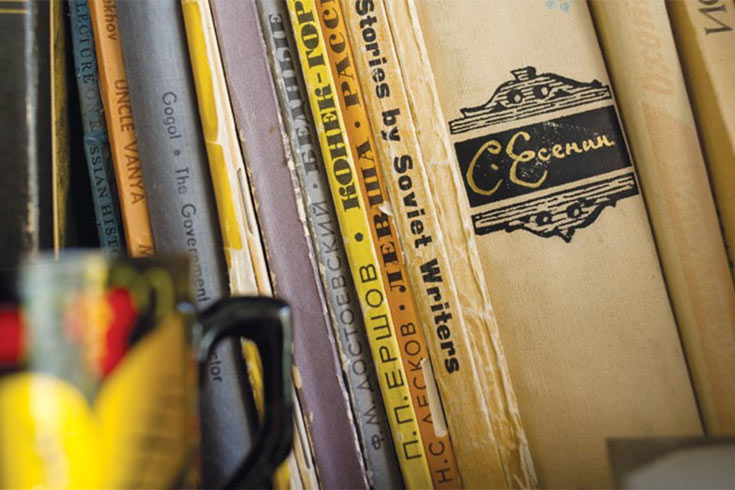 Brandeis BiRCh Project Receives NSF Grant
The Department of German, Russian and Asian Languages and Literature is excited to announce that the National Science Foundation has awarded a grant to Brandeis University in support of the project Parsed and Audio-Aligned Corpus of Bilingual Russian Child Speech (BiRCh). The project is under the direction of faculty members Sophia Malamud (Linguistics/Computer Science), Irina Dubinina (Russian/GRALL), and Nianwen Xue (Linguistics/Computer Science). You can learn more about the project on the BiRCh website.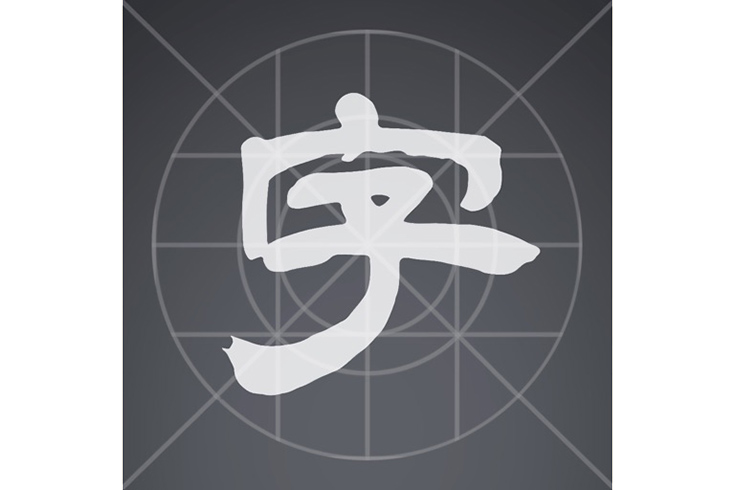 After 5 years painstaking efforts of over 70 contributors, we are glad to announce the issuing of a unique free access electronic reference book: A Lexicon of Chinese Correspondence of Literary Style with English Translation and Notes.
As we know, this is the first of the kind reference book to help scholars decode the late Imperial and early Republic letters which are a significant part of documents for studying Chinese history, society, and culture. We wish the users of the reference book would give us feedbacks and we will go on improving and updating it.