French-Canadian Docudrama Based on Fischer's Book Wins a Prix Gémeaux
September 1, 2015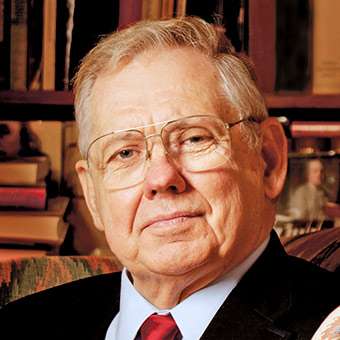 David Hackett Fischer's bestselling book "Champlain's Dream" was the basis and inspiration for a French-Canadian docudrama series that won a prix Gémeaux, which is known as the Emmy Awards of francophone Canada.
"Le Rêve de Champlain" won in the category of Best digital production (website and/or mobile application) for a program or series: docudrama. The prize was announced on September 20th during the 30th Gala des Prix Gémeaux in Montréal.
The innovative format of the "Le Rêve de Champlain" series combines dramatic scenes—starring popular Canadian actor Maxime Le Flaguais as Champlain—with interviews and reports hosted by renowned journalist and host Marie-Louise Arsenault. The Champlain series was developed by Groupe Media TFO under the direction of Martin Cadotte and produced by Slalom and the Fair-Play Group. The series is accompanied by a suite of digital products, including a website, which includes interviews with Professor Fischer, as well as interactive games and educational applications that allow users of all ages to follow in the footsteps of Samuel de Champlain and to relive an era that shaped Canadian history. An English Language version of this series is currently in production as well.
Of the award, Professor Fischer states, "Martin Cadotte and Glenn O'Farrell, and the creative teams at TFO and Fair Play and Slalom have invented ingenious new ways of engaging a broad public in a serious historical project. Examples are their use of young on-camera "interpreters," and their parallel presentation of the project on tablets for small children, and the use of new strategies for story-telling in braided narratives for viewers of every age. They have also tapped the talents of the some of the most gifted and attractive young actors in Canada today. The Gémeaux Prize is a testament to their success. It has been a delight to be associated with them, and to learn from their example."