Undergraduate Departmental Representatives (UDRs)
The Undergraduate Departmental Representatives (UDR) program is designed to open avenues of communication between students and faculty. UDRs serve as student representatives and provide feedback to the program.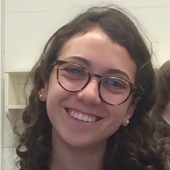 Rachel Blau '20
Undergraduate Department Representative
Rachel Blau is a sophomore double majoring in business and English and minoring in legal studies. In addition to serving as a legal studies UDR, Rachel serves as an attorney, team captain, and tournament director for the Brandeis University Mock Trial Association (BUMTA), an advisor at the Hiatt Career Center, and an ambassador for the office of admissions. Rachel is thrilled to be a part of the department as a UDR and is excited to get to work planning events and strengthening the legal studies community!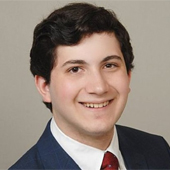 Aaron Finkel '20
Undergraduate Department Representative
Aaron Finkel '20 is a Legal Studies minor, Music minor, and Politics major from sunny Miami, FL. He is thrilled to be joining the department as a Legal Studies UDR for the 2018-2019 academic year. As a UDR, Aaron hopes to be a resource for prospective and current Legal Studies minors, unite the LGLS community through unique events, and represent the department at university-wide functions. In addition to his role as a UDR, Aaron serves on the Brandeis Student Union, and is a Leonard Bernstein Fellow in the Music Department. Following his undergraduate years at Brandeis, he hopes to attend law school. Aaron appreciates this opportunity to serve the LGLS community and is looking forward to talking with you throughout the year.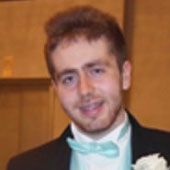 Sam Sano '19
Undergraduate Department Representative
Sam Sano is a junior majoring in Politics and minoring in Legal Studies and History of Ideas. Two summers ago, he worked at Prince Lobel Tye, a Boston law firm. The summer before that, he interned in the Suffolk County District Attorney's Office.