Contact Us & Directions
The Legal Studies Program is located on the third floor of the Brown Social Science Building. Get directions to our offices and the Brandeis campus. View an interactive map of the Brandeis campus.
Legal Studies Program
MS 042
Brandeis University
415 South Street
Waltham, Massachusetts 02453
Phone: 781-736-3025
Staff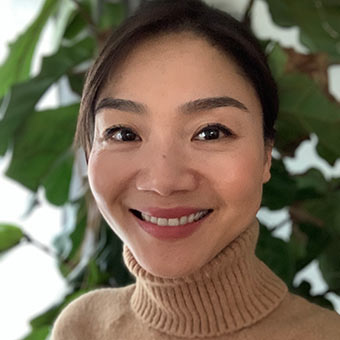 Grace Last
Program Administrator 
Grace Peng Last, born and raised in Hubei Province, China, now resides in Massachusetts with her husband and two lovely dogs. She has a Bachelor's in Education and a Master's in Counseling. In addition to her role as the Program Administrator for the Legal Studies Program, she also teaches children across the country how to speak Mandarin Chinese online. She believes that one's passion for a new language is only the beginning of one's love and acceptance of other world cultures. Besides her interest in languages, she loves a good checklist, traveling, going hiking with her husband and dogs, exploring coffee, trying new food, and serving in the community.