Undergraduate Departmental Representatives
Undergraduate departmental representatives maintain avenues of communication between students and faculty. They also serve as representatives and provide feedback to the program.
2023-24 UDRs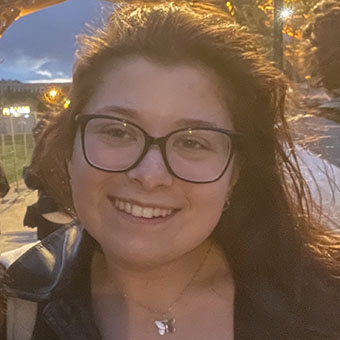 Maggie DiPierdomenico '24
Maggie DiPierdomenico is a senior from Woodstock, Connecticut, majoring in American studies and Politics, Philosophy, & Law (PPL), an IIM, with minors in legal studies and Italian studies. Maggie is the President of the Student Association for The Right to Immigration Institute, a coordinator for Big Siblings, the Community and Social Justice Coordinator for Waltham Group, the Director of Communications for the Brandeis Law Journal, a Community Advisor, and a member of the Brandeis Educational Justice Initiative. During the spring semester, she studied abroad in Milan, Italy, and interned at an Italian law firm. This summer, she will intern for the Worcester District Attorney's Office. She is very interested in immigration law and criminal justice reform and plans to go to law school after graduating.

Maggie is thrilled to be a Legal Studies UDR and would love to talk about the minor or answer any questions!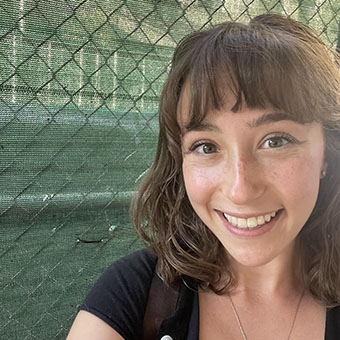 Sophia Koolpe is a senior from Santa Fe, New Mexico. She is 

majoring in Health: Science, Society, and Policy and minoring in Legal Studies and Women's, Gender, and Sexuality Studies. She is passionate about understanding the intersection of public health and law, and how legal remedies can empower and achieve greater health outcomes for communities. Last spring, she interned at MLP Boston, a medical-legal partnership which equipped care teams with legal related tools that address social determinants of health. In her free time, Sophia
volunteers at CareOne, a skilled nursing facility, and is a communication director for Brandeis' Partners in Health Engage club. She also plays guitar and has a love for classic punk rock music!
Sophia is excited to be a Legal Studies
UDR
and is happy to be a liaison between students and the legal studies department!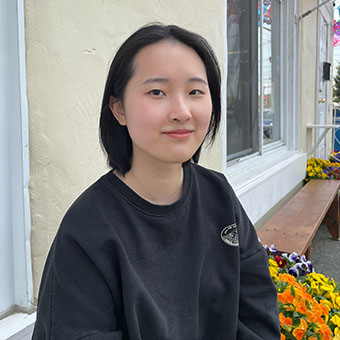 Jacqueline (Yiyu) Lan is a senior from Guangzhou, China, majoring in Economics,
International and Global Studies, and minoring in legal studies. She interned at the
Virtual Court Service Center under the Massachusetts Trial Court last year through
the Legal Studies Internship class. She was also an orientation leader and a global
fellow. She joined the Brandeis Mock Trial Association two years ago and is looking
forward to providing more detailed information about the club to anyone interested.
She enjoys taking legal studies classes and also, is familiar with some of the cross-
listed classes of both the Economics and the IGS department. Jacqueline is very
excited to be a Legal Studies UDR and is more than willing to answer any potential
questions related to the department :)