How This Project Came to Be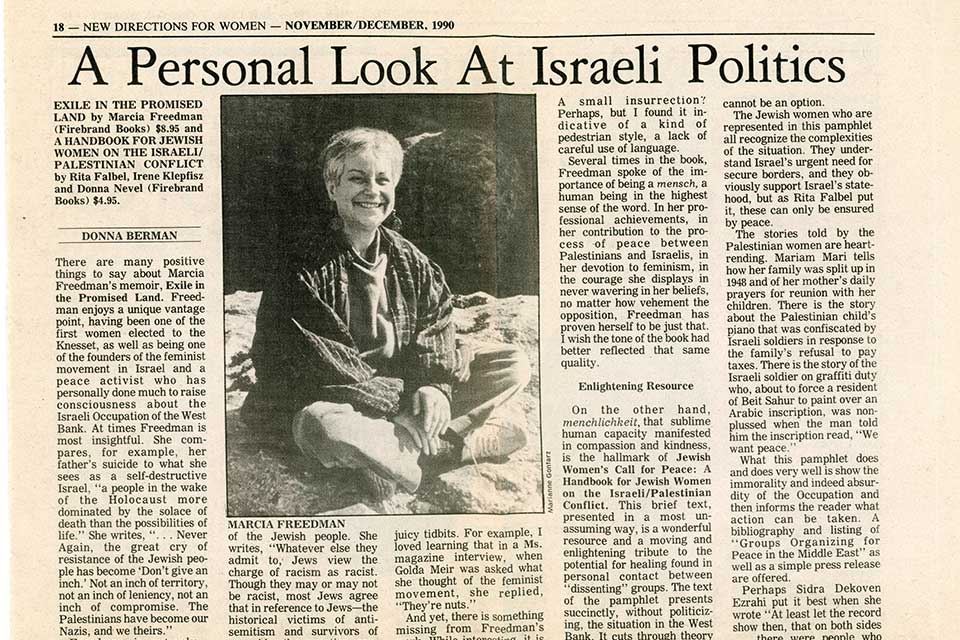 During the course of her research for Jewish Radical Feminism, Professor Joyce Antler discovered that important materials relevant to the history of U.S. feminism, including speeches and correspondence of U.S. born activist Marcia Freedman, the first feminist member of the Israeli Knesset, were held at Isha L'Isha, and not necessarily translated or inventoried. Since the Brandeis Special Collections Department was the repository of several important collections potentially useful to Israeli scholars interested in feminist history, she imagined a cooperative venture that could make inventories of these respective collections available to researchers in both countries, and perhaps seed a larger project to put other holdings of Jewish feminist and Israeli materials online.
A small grant from the Bronfman Brandeis/Israel Collaborative Initiative, sponsored by the Brandeis University Provost, provided initial funding for the collaboration. The grant enabled Professor Antler to reach out to Hannah Safran of Isha L'Isha to become her partner in the development of a Jewish feminist online archive to aid researchers examining second-wave feminism in both countries.