History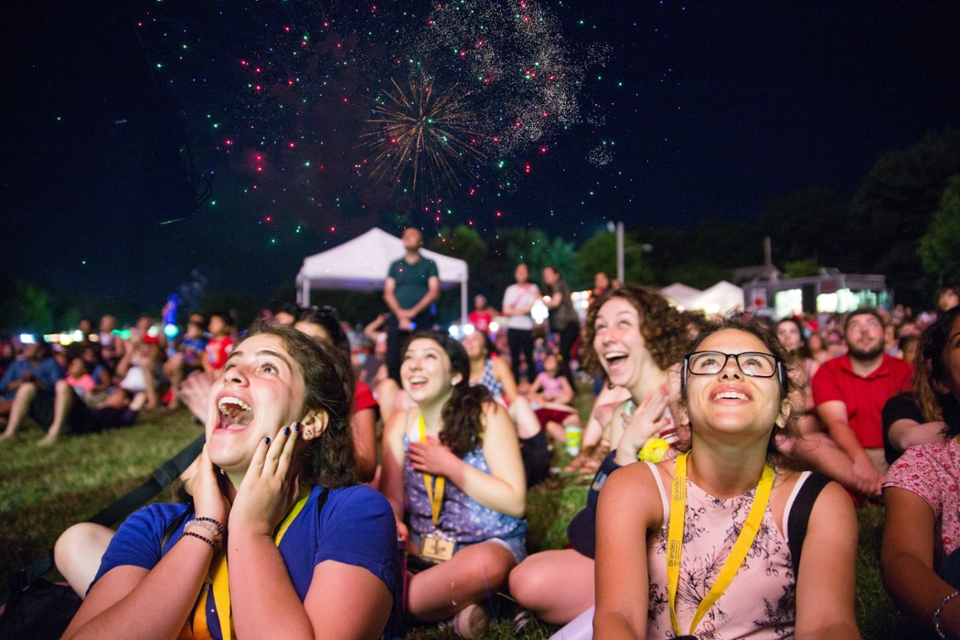 Genesis history
Established in 1997 through a generous grant from Steven Spielberg's Righteous Persons Foundation, Genesis offers a three-week online program session. This program gives outstanding teens the chance to connect with a vibrant peer group, engage in the rigorous study of an academic field through a Jewish lens, and understand what it means to build a diverse, international, pluralistic Jewish community. Genesis continues to this day in its tradition of excellence and innovation in Jewish education. Students can expect to gain expertise in their academic course, a deeper understanding of their Jewish identity and lasting friendships with Jewish students from around the world.
The BIMA legacy
Historically, BIMA has been Brandeis University's summer arts institute for high school students, bringing together creative and enthusiastic teens from around the world to engage in a variety of creativ experiences through a Jewish lens. BIMA and Genesis have been run as parallel programs with many touchpoints, creating a combined community of Jewish teens who are all passionate about connecting with Jewish learning in a variety of ways.
At the end of Summer 2019, BIMA and Genesis merged under the Genesis umbrella, offering both arts-based and academic courses while still creating a pluralistic, diverse, immersive and creative summer Jewish community for teens in grades 10-12. Combining BIMA and Genesis will allow Brandeis Precollege's staff and faculty to draw on each program's strengths and assets while maximizing administrative resources. We are excited about the possibilities of this newly combined program, and look forward to an amazing online summer!
Please contact Laura Hyman, Director of Genesis, with any questions.