The sky's the limit at Brandeis University!
Brandeis Precollege offers compelling programs for bright, curious teens -- explore a passion, earn credit, compete for a research fellowship, or experience campus life.  Join us!     Whether you're interested in learning about health, computer science, racial justice or Judaism -- we're here for you!
Be part of a vibrant community that offers a real taste of college life– lectures, discussion sessions, guest speakers, work with Teaching Assistants – and more
Experience what's it's like to work with Brandeis faculty and staff while you're still in high school
Suitable for high school students – rising freshmen and up – so students can explore a new area of interest, or dive deep into a passion
Earn a Certificate of Completion from Brandeis University
Have the application fee waived if a student later decides to apply to Brandeis University Undergraduate Admissions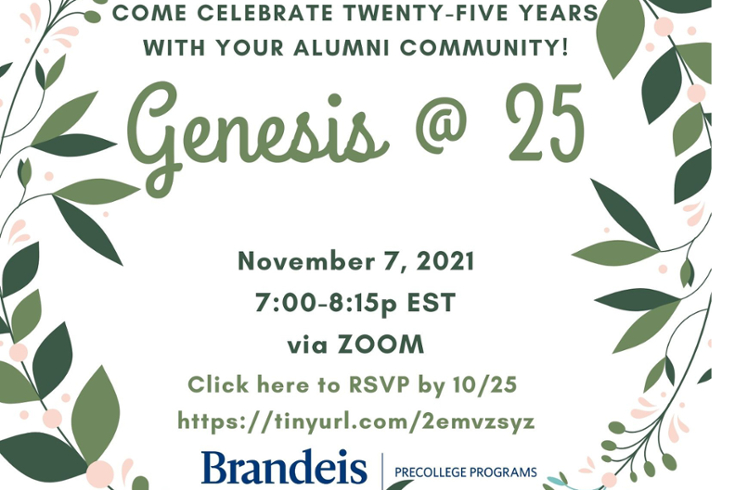 Celebrate Genesis as it marks its 25 year anniversary
Join us as we gather via zoom on the evening of November 7 (Sunday) to celebrate 25 years of Genesis! We'll gather students, community educators and faculty members to celebrate a unique and vibrant community that has thrived over the last quarter century. Professor Joe Reimer will speak, as well as other special guests.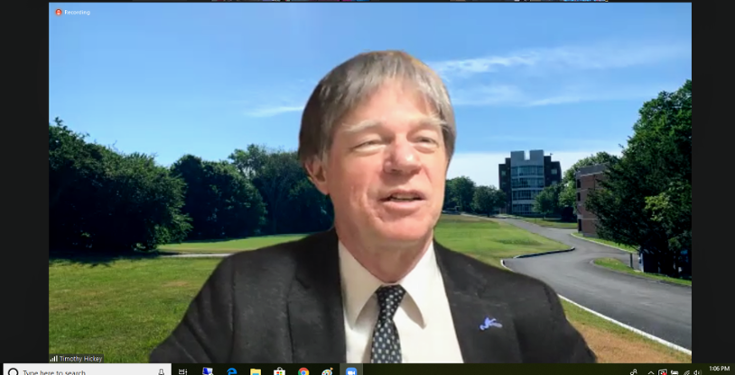 Precollege Virtual Events
We're hosting a variety of virtual events to help keep you informed and stay connected. Follow the link below to view topics of interest and to register for an upcoming event. 
Take charge of your future and join the Brandeis community!
Brandeis Precollege Programs are created and led by faculty, professionals and caring staff who actively collaborate with you to shape what and how you learn. 
For students entering the 9th, 10th, 11th or 12th grade, Brandeis Precollege scholars will engage in the rigors of academics at a world-class university, and join a vibrant community of people interested and engaged in some of the most pressing issues of our time.
There is no other place like Brandeis.
As a medium-sized private research university with global reach, we are dedicated to first-rate undergraduate education while making groundbreaking discoveries. Our 235-acre campus is located in Waltham, a hub for higher education and innovation. Our faculty are leaders in their fields, and as passionate about teaching and mentorship as they are about pushing the boundaries of knowledge. Our students are motivated, compassionate, curious, and open to exploring new and challenging experiences. At Brandeis, you will discover a community rooted in purpose, guided by our founding values, poised to lead in education and research in the 21st century.
While Brandeis University's Undergraduate Admissions does not favor those who participate in Brandeis Precollege programs in its admissions decisions, it does consider all extracurricular and summertime activities in students' applications – including academically challenging programs like our Precollege programs, paid employment, internships, volunteerism and more.