Boston Area City Nature Challenge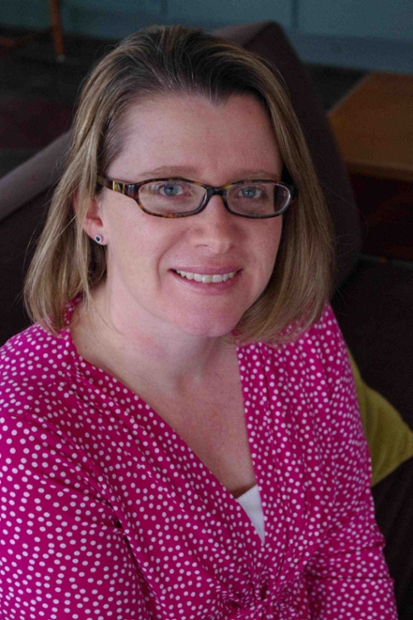 Since arriving on campus in 2014, Biology Faculty member Colleen Hitchcock has been weaving citizen science into the fabric of her courses as opportunities for students to engage in science with their peers, and to engage in science alongside the public.
Citizen science is the public participation in the creation of scientific knowledge and involves members of the public collecting and analyzing data for scientific research in collaboration with or alongside scientists. This year, with grant support, students have the opportunity to move from doing citizen science to helping to facilitate citizen science experience for others. The grant program, from Experiential Learning and Teaching at Brandeis, was started to support the development of teaching and learning principles in courses rich in elements of experiential learning.
Hitchcock has worked with other environmental groups in Greater Boston, over the past two years, to organize the local City Nature Challenge (CNC) effort. The City Nature Challenge is an international effort spearhead by the California Academy of Sciences and the Natural History Museum of Los Angeles which has urban areas around the world working to document urban biodiversity. The CNC: Boston Area is just one of the 65 cities in 17 countries participating this year. Locally, the groups are working to creating a living catalogue of species observed within the I-495 corridor out to Stellwagen Bank. All the data gathered in each participating city during the City Nature Challenge is open and accessible by all. You can see the data that students in at Brandeis have collected since 2016 on the iNaturalist platform, and see what biodiversity on campus looks like.

Throughout Greater Boston, citizen scientists will join local groups on every continent to observe biodiversity from April 27 - 30 and Hitchcock's students are one group of citizen scientists, working to increase scientific knowledge by adding research grade observations to iNaturalist. To prepare, students have been learning how to use the platform and about the requirements for submission of research grade data. By participating in this process, diverse communities throughout Greater Boston will explore and learn about our community while building skills related to observation, identification and access and safe use of data. The research will highlight changes that are happening in biodiversity along the urban/rural gradient and demonstrate which of these biodiversity changes are shared continent to continent. The observation period will be followed by an identification period May 1 - 3, when citizen scientists will assist in verifying the identifications in the system. Within the broad scope of this direct observation, the team hopes to answer three research questions:
Finding Nature in Our Midst: How does biodiversity change as you move towards a more urbanized core?
Signs of spring: How does a (warmer) city influence nature's cycles?
Invasive Alerts: Where are invasive species established, dispersed and spreading?