Undergraduate Departmental Representatives
The Undergraduate Departmental Representatives program is designed to open avenues of communication between undergraduate majors/minors and departmental faculty. UDRs serve as student representatives, organize events for majors/minors and provide feedback to the department.
2020-21 UDR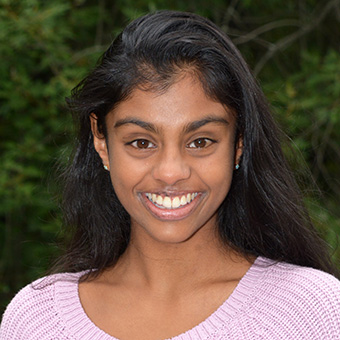 I am a sophomore majoring in Health, Science, Society and Policy and minoring in economics and South Asian studies. I am passionate about pursuing a career in global health in which I will be able to focus on women's health care in South Asia. On campus, I am involved with the South Asian Students Association, Brandeis Ballet Company, Chak de, and the Foundation for International Medical Relief of Children.