Past Events
Spring 2018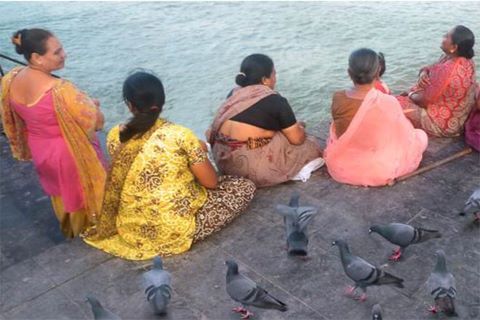 Hyperbolic Heist: The Contemporary Discourse of Gendered Public Safety in India
February 8, 2018
A lecture by Shilpa Phadke, Tata Institute of Social Sciences, Mumbai and Madeleine Haas Russell Visiting Professor, Brandeis University.
Download the event flyer (pdf)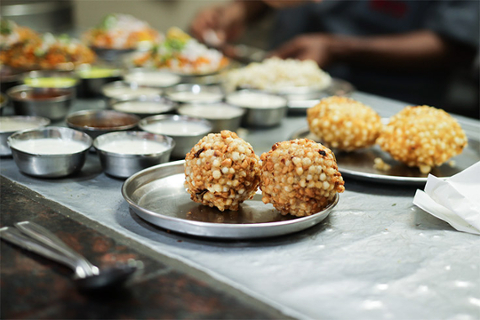 We are Enjoying Only: Food and Fun in Liberalizing India
March 22, 2018
Professor Amita Baviskar, Institute for Economic Growth, Delhi
Soli Sorabjee Lecture
Download the event flyer (pdf)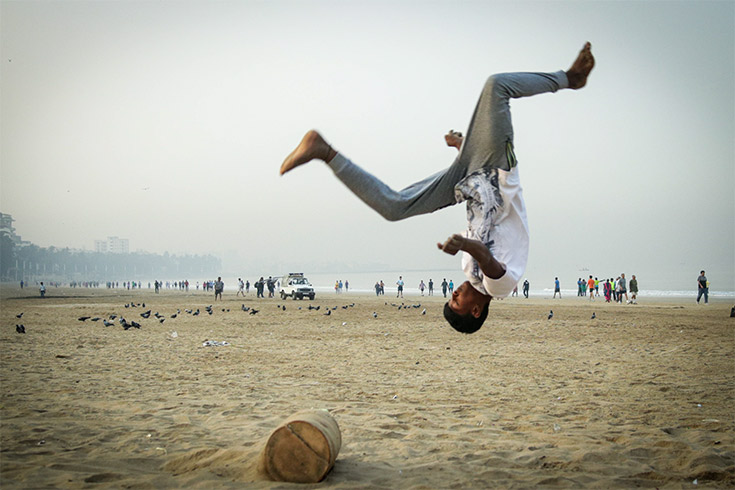 Interdisciplinary Conference, Mazaa: Theorizing Fun, Pleasure and Play in India
March 23, 2018
10 a.m. Introduction
Ulka Anjaria (Brandeis)
Jonathan Shapiro Anjaria (Brandeis)
10:15 a.m.–12 p.m. Panel 1
Krishnendu Ray (NYU), Suffering and Social Theory: Limits of Current Critiques of Food Cultures
James Mchugh (USC), The Varieties of Drunk Experience In Early Medieval South Asia
Abhay Sardesai (Art India), The Fine Art of Having Fun
Discussant: Amita Baviskar (IEG, Delhi)
12:30–2:15 p.m. Panel 2
Shilpa Phadke (TISS, Mumbai), Dull Jills: Women, Work and Fun on the Streets of Mumbai
Brian Horton (Brown), The Police and the Policed: Queer Crossings in a Bombay Bathroom
Kareem Khubchandani (Tufts), Dancing Against The Law: Critical Moves in Bangalore's Queer Nightlife
Discussant: Pascal Menoret (Brandeis)
2:30–4:15 p.m. Panel 3
Arti Sandhu (U of Cincinnati), The Guilty Pleasures of Saas-Bahu Style
Camille Frazier (UCLA), "Money Doesn't Fascinate Anymore": Food Cultivation as Productive Leisure Among Bangalore's Middle Class
Ajay Gehlawat (Sonoma State), It's All About Loving Yourself: The Difficult, Carefree Pleasures of Popular Hindi Cinema
Discussant: Gowri Vijayakumar (Brandeis)
4:15-4:45 p.m. Closing Discussion
Download the event flyer (pdf)
Harjant Gill
April 24, 2018
Previous Years
Toggle

2016–2017
UDR Film Screening: Munna Bhai M.B.B.S.
May 1, 2017
8th Annual Hunt Lecture in Economic Anthropology: "Cheap Tea and the Endurance of Monoculture in the Dooars, India"
April 28, 2017
Featuring Sarah Besky, Assistant Professor of Anthropology and International and Public Affairs, Brown University
Sponsored by the Department of Anthropology and co-sponsored by the South Asian Studies Program.
UDR Film Screening: Dhobi Ghat
March 23, 2017
UDR Film Screening: 3 Idiots
December 7, 2016
Meet the SAS Minors + Film Screening
October 6, 2016
Toggle

2015-2016
Meet the Majors/Minors: GRALL Programs, COML, ECS & SAS
Tuesday, March 22, 2016
'DEIS Impact – Global Racism or Global Ignorance: The Narrative of Color While Studying Abroad
Featuring Marlharrissa Lagardere, 2015-2016 Brandeis-India Fellow
Friday, February 5, 2016
Brandeis Anthropology Research Seminar (BARS): "Illegible Bodies: Khwaja Sira Activists, the State and Sex/Gender Regulation in Pakistan"
Featuring Faris Khan, Lecturer in Anthropology at Brandeis University
Friday, February 5, 2016
This event was presented by the Department of Anthropology and co-sponsored by the South Asian Studies Program, Sexuality and Queer Studies Program, and Women's, Gender and Sexuality Studies Program.
Toggle

2014-2015
"Learning to Labor:" Left Political Parties, Trade Unions and Female Garment Labor in Bangladesh
Featuring Lamia Karim '84, Associate Professor of Anthropology at the University of Oregon
Monday, March 30, 2015