The South Asian Studies Program is the study of the culture, history, politics and literature of South Asia at Brandeis. We have a vibrant community of faculty in the humanities and social sciences, regularly host lectures by some of the most prominent public intellectuals and scholars of and South Asia, offer a minor for undergraduates who wish to focus their studies on South Asia and offers undergraduate and graduate fellowships. The minor allows students to take courses in a range of disciplines for a deeper study of the region.
Parmesh Shahani talked about the Godrej India Culture Lab, which aims to foster diverse thinking.
Parmesh Shahani spoke about his work as founder and head of the award-winning Godrej India Culture Lab on April 11 in the Mandel Atrium. As the lab's home page explains, it was established in 2011 "as a space for cross-pollination of ideas" to "challenge existing notions of culture and encourage dialogue and experimentation through innovative programming."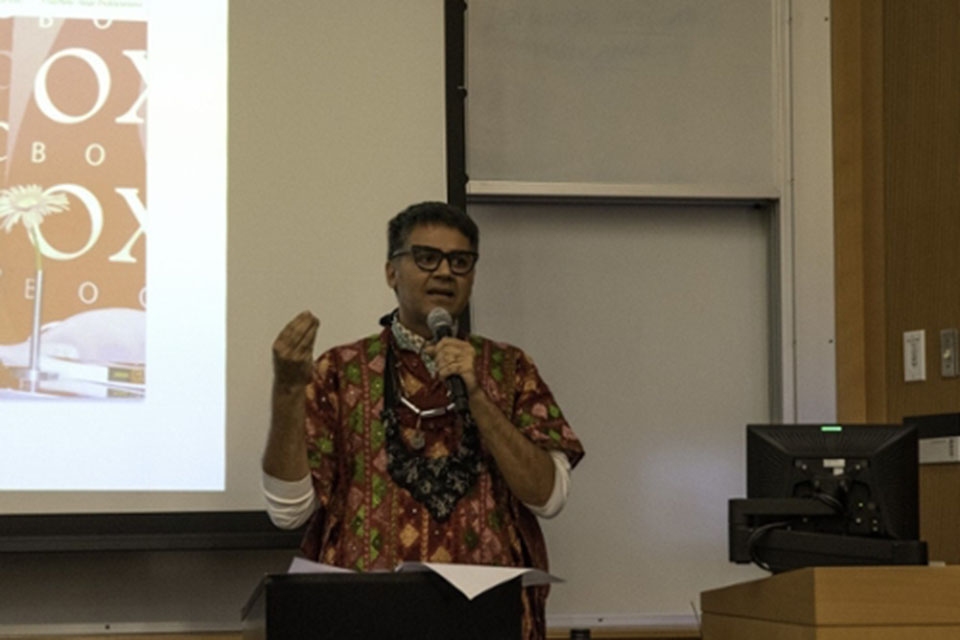 Toggle

Interview with Parmesh
SAS minors Swati Kaushik and Peter Diamond interview Parmesh Shahani.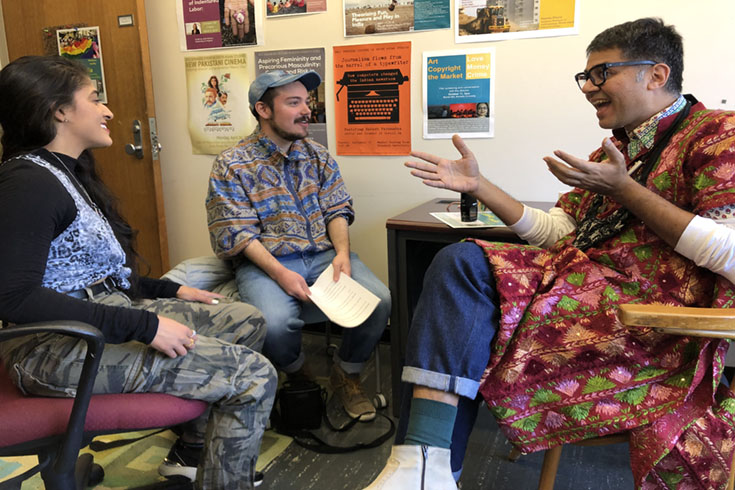 Events
April 11, 2019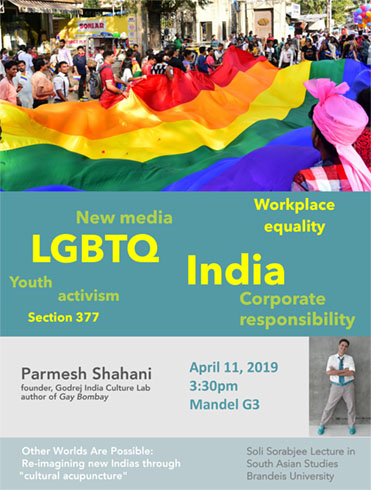 Parmesh Shahani is founder of the Godrej India Culture Lab and author of Gay Bombay.
Alumni Meet Up
February 2, 2019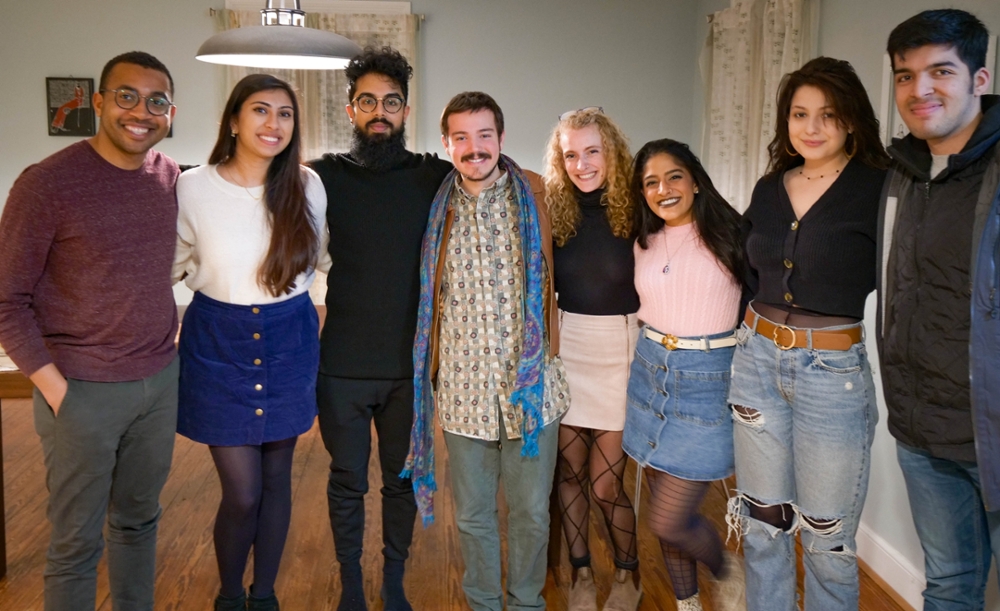 On Feb. 2, current and former SAS students met up to talk about life after Brandeis and what you can do with a minor in South Asian Studies. William Lodge ('13) spoke about applying the analytic skills he learned in humanities classes to his research at the Harvard Chan School of Public health. Naman Patel ('15) spoke about the impact his Brandeis education is having on his current studies towards a Masters degree at the Harvard Divinity School.
Fall 2019 Course Highlights