Meet Our Staff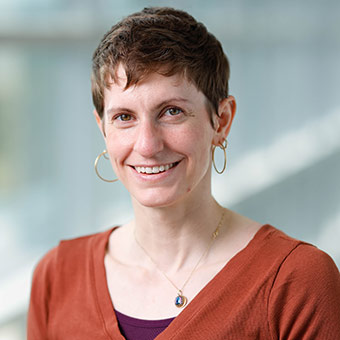 Paige Eggebrecht, PhD
Director
University Writing Center
Pronouns: she/her/hers
Paige received her PhD in English from Brandeis University and MLIS from the University of Alabama. In addition to serving as the director of the Writing Center, she teaches UWS for the University Writing Program.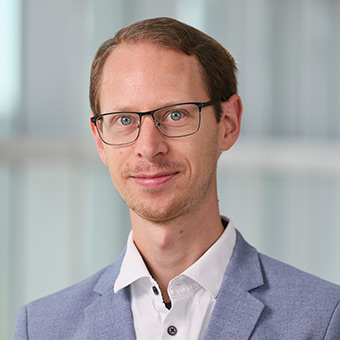 Robert Cochran
Graduate Assistant Director
PhD Candidate, History
Pronouns: he/him/his
Robert is a PhD candidate in the History Department and one of the two graduate assistant directors of the Writing Center. He is also a former UWS instructor and has been with the Writing Center since 2018. He studies imperial and colonial history, focusing on the modern British Empire and the Caribbean. His dissertation-in-progress focuses on 19th-century systems of Asian indentured labor throughout the British Empire. He holds a BA in international relations from Harvard University's Extension School and an MA in history from Brandeis.
Yi He
Graduate Assistant Director
PhD Candidate, English
Yi is a sixth-year PhD student in the English Department and one of two graduate assistant directors of the Writing Center. She researches early American literature and media theory. For her dissertation she writes about the Puritans and angels (as it is a nontraditional dissertation it includes both critical essays and a public-facing online course). She has taught the UWS course "The Cosmos," a literature course on early New England, and is involved with the Brandeis Graduate Outdoors Club and the Grad Christian Fellowship. A writer-in-development herself, she enjoys meeting different members of the Brandeis community and helping them in their writing journey!
Manning Zhang
Senior Writing Consultant
PhD Candidate, Sociology and Heller
Manning is a doctoral student in the joint PhD program in the Department of Sociology and Heller School. Her research interests include cultural sociology, medical sociology, food studies, doctor-patient communication, primary care and network analysis. She is a native Mandarin speaker and can read French. While her mentoring strength is helping students build up research skills (such as brainstorming ideas, critical writing, searching for information, etc.) in social sciences, Manning is welcoming everyone who are struggling with writing and seeking for improvements.
Writing Consultants
Autumn Sehy
Writing Consultant
Master's Student, Computational Linguistics
Pronouns: she, her, hers
Autumn Sehy is a computational linguistics M.S. student. She has a B.A in English Literature and Journalism from the University of Arkansas with a minor in anthropology. From 2019 to 2022 she was an English teacher in Kurashiki, Japan and last school year she was an English teacher in Biarritz, France. She has coached multiple award-winning students in speech and essay writing. She's had a plethora of varied writing experiences. Her favorites include: when she almost became a French and English speech writer for the Japanese government at the World Trade Organization, when she was a co-writer on comedic financial scripts for the podcast Stacking Benjamins, and when she spent a winter writing a 95,500-word fairy tale novel.
Ben Gould
Writing Consultant
Master's Student, Ancient Greek and Roman Studies
Ben is a master's student at the Graduate School of Arts and Sciences pursuing his MA in ancient Greek and Roman studies. His areas of interest include classical mythology, military history, classical literature and linguistics. While he is originally from upstate New York, Ben received his BA in history with a minor in writing and rhetoric from College of the Ozarks, a work-study liberal arts college in southwestern Missouri. As an undergrad, Ben spent 3-1/2 years working in his college's Writing Center, operating as a student supervisor during his final year. He loves working with fellow students in a writing center setting and has done work as a freelance copyeditor. He has helped revise writing in many genres — from expository essay and memoir to medical research papers. Ben loves working with fiction and poetry and considers himself both a creative writer and amateur astronomer.
Charles Li
Writing Consultant
Master's Student, Finance and MBA (IBS)
Cole Tucci
Writing Consultant
Master's Student, Philosophy
Cole is a master's student in the Philosophy Department at Brandeis. Before coming to Brandeis, he worked on a small farm located near Pittsburgh, and before that he studied philosophy and psychology at the University of Pittsburgh.
Danielle Jacques
Writing Consultant
PhD Candidate, Sociology
Danielle is an incoming sociology PhD student interested in environmental justice and global food systems. She has a BA in economics from Smith College and a MA in gastronomy from Boston University. She's also ESOL-certified and has experience teaching English in classrooms of refugees in rural Maine and Roma secondary school students in Bulgaria. She is passionate about demystifying academic research and writing.
Iris Zhou
Writing Consultant
PhD Candidate, Anthropology
Pronouns: she, her, hers
Iris Zhou is a first-year PhD student at the Department of Anthropology. She is a digital ethnographer interested in popular culture and the formation of online communities from the lenses of economic anthropology and linguistic anthropology. Iris holds a BA with a double major in anthropology and comparative literature from the University of Rochester. Her undergraduate honors thesis of anthropology, What Do You Mean by "Love": Intimacy, Commodification, and Community among Chinese K-pop Fans, won the 2023 undergraduate Marleigh Grayer Ryan College student writing prize, hosted by The New York Conference on Asian Studies. As an English-language-learner writer, Iris looks forward to sharing her experiences in research and academic writing with more writers seeking improvements.
Jake Burley
Writing Consultant
Master's Student, Philosophy
Pronouns: they, them, theirs
Jake is a Master's student in the Philosophy department at Brandeis. Their primary area of research is in Epistemology and focuses on issues of justification, evidence, and epistemic normativity. In addition, Jake researches topics related to the ethics of emerging technologies at the Applied Ethics Center at UMass Boston. Most recently, this research has focused on LLMs and their potential impacts on higher education. In their free time, Jake enjoys working on creative projects with friends and playing music.  
Jade Oakes
Writing Consultant
Master's Student, Computational Linguistics
Pronouns: she, her, hers
Jade is a first-year student in the Master of Science in Computational Linguistics program. She holds a BA in International Studies and Spanish from the University of North Carolina Wilmington and an AAS in Data Science and Programming Support Services from Wake Technical Community College. She has been working as a tutor since 2017 and has worked with many students of various backgrounds. She is passionate about learning languages and traveling and is excited to work with students in the Brandeis community!
Jillian Maynard
Writing Consultant
Master's Student, Sustainable International Development (Heller)
Pronouns: she, her, hers
Jillian Maynard is a first-year master's student studying Sustainable International Development at the Heller School of Social Policy & Management. Jillian is from Youngstown, Ohio and holds a bachelor's degree in Professional & Technical Writing from Youngstown State University. While she may enjoy crafting technical documents such as white papers, instruction manuals, and reports & proposals (and LOVES helping other people work on their own technical documents), she is a cross-genre writer and has had her essays and poetry published in the Adirondack Review, YO Magazine, and more. She is happy to help with essays, resumes & cover letters, reports & proposals, personal narratives, memorandums, letters, dissertations, and more!
Joe Weisberg
Writing Consultant
PhD Candidate, History
Joe is a third-year doctoral student in the History Department. His research analyzes Jews' relationship to slavery in North America, but he welcomes papers of all types and on any topic. As a writer, he has experience working on projects intended for academic and popular audiences. Before he came to Brandeis, Joe received a B.A. in history and Spanish from Haverford College.
Kim Pate
Writing Consultant
Master's Student, Conflict Resolution and Coexistence / Global Health Policy and Management (Heller)
Kim is a dual master's student at Heller (conflict resolution and coexistence/global health policy and management). She is interested in the role of civil society in disrupting conflict, truth and reconciliation commissions in rebuilding efforts and nonviolent revolution. When she isn't working, Kim can be found camping, exploring and hanging out with her two cats. Before joining Brandeis, Kim worked in a range of communications roles for nonprofits in Washington, D.C. She holds a BA in international studies from American University and a Graduate Certificate in genocide and Holocaust studies from Seton Hill University.
Paige Hemingson
Writing Consultant
Master's Student, Public Policy (Heller)
Pronouns: she, her, hers
Paige is a first-year Public Policy Master's student in the Heller School for Social Policy and Management. Originally from Austin, Texas, Paige received her BA from Southwestern University majoring in Environmental Studies and minoring in Political Science and Feminist Studies. Paige's policy concentration is Environmental Justice and she is primarily interested in the intersection of environmentalism and social justice. She looks forward to working with fellow students and fostering a community of learners!
Reza Pourmikail
Writing Consultant
PhD Candidate, English
Reza is a PhD candidate in the English department at Brandeis. He studies early modern poetry and drama; his dissertation is on the Renaissance poet John Milton. He is also interested in philosophy and film studies. He received his BA in English from the University of California, Davis.
Sarina Schwartz
Writing Consultant
Master's Student, English
Pronouns: she, her, hers
Sarina is a first-year masters student in the English Department. Her work focuses primarily on Romanticism, and she is particularly interested in the interactions between poetics and politics of reform in the work of P.B. Shelley. She is also interested in Music and Literature as an interdisciplinary field, and she participates in the Brandeis Music Department. She earned her BA in Written Arts and her BM in Violin Performance from Bard College Conservatory. She is very excited to connect with the wider Brandeis community through working in the Writing Center.
Seif Selim
Writing Consultant
PhD Candidate, Neuroscience
Pronouns: he, him, his
Seif is a Ph.D. student in the Neuroscience program at Brandeis. He is primarily interested in brain plasticity, learning, and memory with a few research experiences at the University of Florida, Rockefeller University, and University of Copenhagen. He also worked for 3 years a writing tutor at the Sewanee Writing Center at his undergrad institution. During his free time, Seif likes kayaking, fencing, and movies. 
Sreemoyee Bhattacharyya
Writing Consultant
PhD Candidate, English
Pronouns: she, her, hers
Sreemoyee is a first year English P.hD. student, and is interested in postcolonial poetry, elegies, children's literature, and the significance of material culture in literary texts. She is motivated by questions about the way words loiter on the page through the line breaks in poems and the overall shapes of these poems. A question that fascinates her is: How do poems hold quietness, flow and reverie? She has a B.A. in English and Creative Writing from Ashoka University (India) and a Master's in Children's Literature from Trinity College Dublin. Before coming to Brandeis, she used to work as a Communication Center Fellow at an undergraduate engineering college in India where she curated and taught close-reading and creative writing workshops. In her free time, she enjoys making pots and writing poems in them. She looks forward to working with students at the Writing Center!
Taha Kaleem
Writing Consultant
PhD Candidate, Anthropology
Taha is a PhD student in anthropology, studying gender and sexuality in the Middle East. He graduated with honors from Georgetown University.
Van Kollias
Writing Consultant
PhD Candidate, Anthropology
Van is a doctoral candidate in the Anthropology Department with a focus in anthropological archaeology. His research investigates the political and social frontiers between ancient kingdoms where rural communities influenced and resisted regional powers. He holds a BA in classical history from Ithaca College and an MA in anthropological archaeology from Northern Arizona University. His research has spanned the American Southwest, Belize, Mexico and Guatemala, where he conducts archaeological surveys and excavations aided by GIS and Lidar. Van is an active member of the research community with several co-authored publications, conference presentations and awarded research grants. He enjoys the outdoors where he occupies himself with hiking, fishing, camping, cycling and skiing.