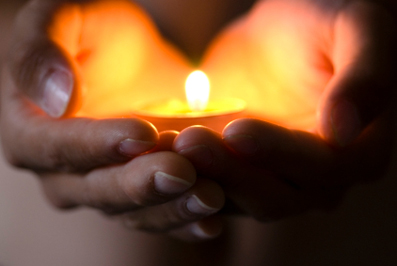 Links of Interest
Announcements and Upcoming Events
Welcome
The contemporary field of religious studies contributes significantly to a liberal arts education, cultivating the investigation of religious thought, ritual, spiritual insight, culture, history, and sacred texts. The Program for Religious Studies is designed to deepen each student's understanding of religion and its manifestations through required interdepartmental exploration: surveying systematic approaches to the field and completing courses in at least two different religious traditions. This approach exposes students to several scholarly and pedagogical perspectives in a variety of religious phenomena, often in a comparative context.
Brandeis, with its commitment to ethical responsibility, and the wide range of religious and ethnic backgrounds represented in its student body, provides a unique context for examining religion with open-minded curiosity and sympathetic understanding.
Although it is not mandatory, the PRS journey is best begun with a course that surveys a variety of religions. REL 107a, ANTH 80a, SOC 129a and NEJS 3a presently all fulfill this Core Course requirement. For a complete list of requirements; please go to the Minor Requirements page
Please go to this link to read the Program in Religious Studies' Learning Goals



FordHall2015 Statement of Support from PRS Faculty Members
As scholars of religion, we support our Brandeis students who are calling upon the University to live up to its highest values. We pledge to work with Black students and Black faculty and, indeed, with all of our colleagues and the administration to ensure racial justice at Brandeis and to provide our students with an education that can help them to create a racially just world. 
Tzvi Abusch
Bernadette J. Brooten
Abby Cooper
Jonathan Decter
Yu Feng
Sarah Lamb
Kristen Lucken
Charles McClendon
Ellen Schattschneider
David Wright