Community CPR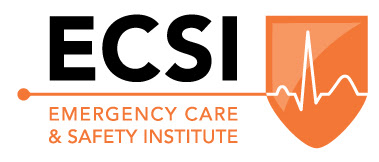 "Life Saving Training. Simplified."
Cardiopulmonary resuscitation (CPR) and automated external defibrillator (AED) use are lifesaving techniques useful in many emergencies in which someone's heart has stopped beating. Brandeis Emergency Medical Corps (BEMCo) offers low cost CPR, AED, and First-Aid classes to the Brandeis University community. These classes are taught by BEMCo members that are also Emergency Care and Safety Institute (ECSI) trained instructors. Our instructors are certified to teach Heartsaver First Aid, CPR, and AED use as well as Healthcare Provider CPR and AED use. The classroom, video-based, instructor-led course teaches adult, pediatric, and infant CPR and AED use; how to relieve choking in an adult, child, or infant; and basic first aid skills.
BEMCo offers two CPR, AED, and First Aid classes a month for the Brandeis community at a low cost which can teach one invaluable life skills as well as fulfill one of the two required physical education credits. For group sign-ups or questions about CPR classes, please contact us.
Stop the Bleed


BEMCo is excited to announce that we are now offering complimentary stop the bleed training with all community CPR classes.
For more information on Stop the bleed check out their website.
Class Sign Up
CPR classes runs for five hours, and upon completion, students receive an eBook, certificate, and ECSI CPR card. Upperclassmen also receive credit for one semester of PE. First years and sophomores will receive credit for one Health and Wellness (HWL) class. Payment will be collected at the beginning of class.
To sign up for a CPR/First-Aid class, please fill out the CPR/First Aid sign-up form below.
Students: $60

Staff and Faculty: $30
We accept both cash and check. Make checks payable to Brandeis University, and include BEMCo CPR Class in the memo line.  
CPR Class Dates and Times, Fall 2022
| Date | Time |
| --- | --- |
| Saturday 10/8 | 12pm - 5pm |
| Saturday 10/15 | 12pm - 5pm |
| Sunday 10/23 | 12pm - 5pm |
| Sunday 10/30 | 12pm - 5pm |
| Saturday 11/5 | 12pm - 5pm |
| Saturday 11/19 | 12pm - 5pm |
| Saturday 12/3 | 12pm - 5pm |
Please fill out the form to sign up for a class: 
Fall 2022 Community CPR and First Aid Class Sign-Up