UDR Peer Advising
The Brandeis Undergraduate Departmental Representatives (UDRs) are a group of juniors and seniors whose job it is to advise, plan events, and generally be a resource for their fellow majors. 
The 2021-2022 UDRs are Spencer Clark '23 and Anthony Djoko '23.
Meet the 2021-2022 Biochemistry UDRs
Spencer Clark
Biochemistry Undergraduate Department Representative (UDR)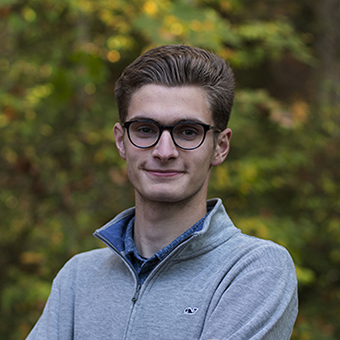 Spencer is a Junior from Mercer Island, Washington pursuing a BS/MS in Biochemistry and a double major in Chemistry. He is fascinated by the extraordinary nature of enzymatic catalysis and its influences within synthetic chemistry. He conducts research in the Hao Xu lab exploring the stereoselectivity of glycosylation reactions. He is the co-founder and current President of the Brandeis Biochemistry Club. Additionally, he is a teaching assistant for Organic Chemistry (Chem25a & b). Outside of the lab and classroom, he is an avid soccer fan and enjoys going on runs around the Waltham area. Spencer is excited to serve his fellow majors as a Biochemistry UDR and to share his scientific passions with others.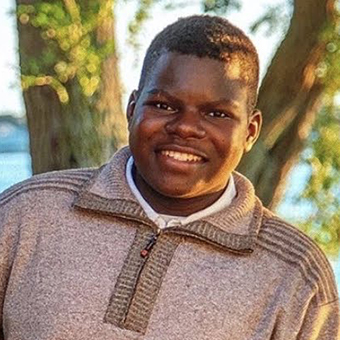 Anthony Djoko is a junior on the BS/MS track for biochemistry, and he is also majoring in biological physics. On campus, he works in the Duclos lab on collective cell migration and how cell contractility affects tissue mechanics. He is also the journal club coordinator for the Biochemistry club. Besides science related activities, Anthony is a music director for Brandeis's award-winning male a cappella group, Brandeis VoiceMale.
Anthony is happy to help if anyone has any questions about the biochemistry major.
There are additional ways to contact your UDRs: