UDR Peer Advising
The Brandeis Undergraduate Departmental Representatives (UDRs) are a group of juniors and seniors whose job it is to advise, plan events, and generally be a resource for their fellow majors. 
The 2023-2024 UDRs are Ken Kirio '24 and 

Marriam Zaky '25.
Meet the 2023-2024 Biochemistry UDRs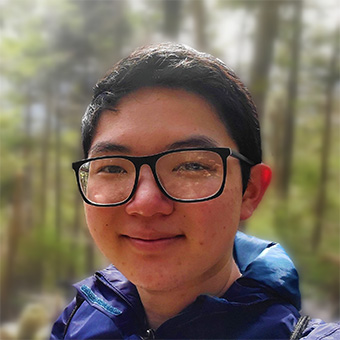 Ken Kirio
Biochemistry Undergraduate Department Representative (UDR)
Ken is pursuing a BS/MS in biochemistry and a double major in computer science. As a UDR, he hopes to bridge the gap between the natural sciences and computer science. He is interested in the molecular mechanism of aging and works in the Kadener lab studying the role of circular RNA in this process. In addition, Ken is the Biochemistry Club treasurer and a coordinator for General Tutoring. He also enjoys rock climbing and playing the trombone. Ken is happy to help anyone with questions about biochemistry at Brandeis.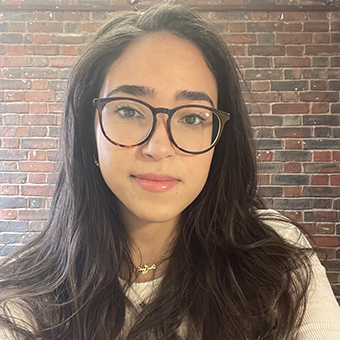 Marriam Zaky
Biochemistry Undergraduate Department Representative (UDR)
Marriam is a junior from New York City, pursuing a BS in Biochemistry. Her interest lies in the complexities of receptor-ligand interactions and transmembrane signal transmission, with a particular focus on their applications in the field of immunology. She is a research assistant in the Haber lab, which primarily focuses on break-induced replication and synthesis dependent strand annealing. She is also a research assistant at the Schneider Institutes for Health Policy at the Heller School, in data collection of CSAT GPRA and CMHS NOMS into SAMHSA's SPARS data system, to aid in conduct policy-focused research and to develop policy recommendations where appropriate to address major health issues in the U.S. and internationally. Outside of the lab and classroom, she enjoys morning runs and various forms of literature. Marriam is excited to be a Biochemistry UDR and encourages fellow students to ask any questions about the major, events, and research involvement.
There are additional ways to contact your UDRs: