Recent Research Publications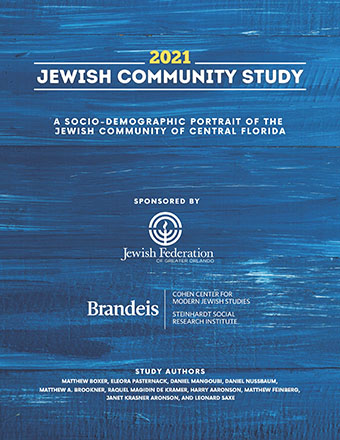 The 2020-21 Central Florida Jewish Community Study is the first in-depth examination of the size and characteristics of the Jewish community in Orlando and the surrounding area since 1993. The study provides a comprehensive portrait of the region's 51,400 Jews, their families, and their Jewish behaviors, affiliations, attitudes, and connections to the organized Jewish community. Its findings should help the Jewish community of Central Florida make critical decisions about the trajectory of Jewish life in the region in the coming decade.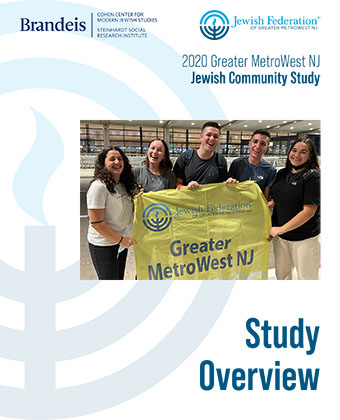 The 2020 Greater MetroWest Jewish Community Study creates a comprehensive portrait of the characteristics, attitudes, and behaviors of the Jewish community in Greater MetroWest New Jersey and highlights data and findings that will be useful for communal planning. The study consists of topic reports, an overview (including summary of methodology), and a report of key findings.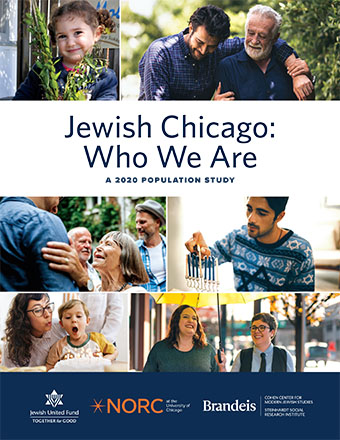 The Jewish population of Chicago has grown modestly since 2010: 319,600 Jewish adults and children live in 175,800 Jewish households. By providing detailed data about the diversity of Jewish life and the well-being of community members, the comprehensive study will serve as the springboard for Chicago organizations and agencies to develop programs and policies to better meet community needs and interests.
Highlights