Recent Research Publications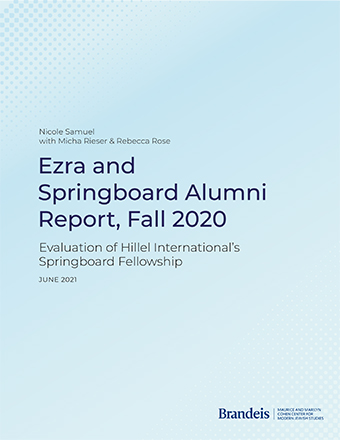 The Springboard Fellowship is Hillel International's flagship program for early career professionals. Springboard was preceded by the Ezra Fellowship for early career Jewish educators, and the two programs merged in 2018. This report presents a portrait of Ezra and Springboard alumni, who represent different lengths of time post fellowship, ranging from four months to eight years. The surveys conducted in fall 2020 asked alumni about employment and graduate studies, work history and career advancement, post-fellowship connections and activities, and current leadership positions.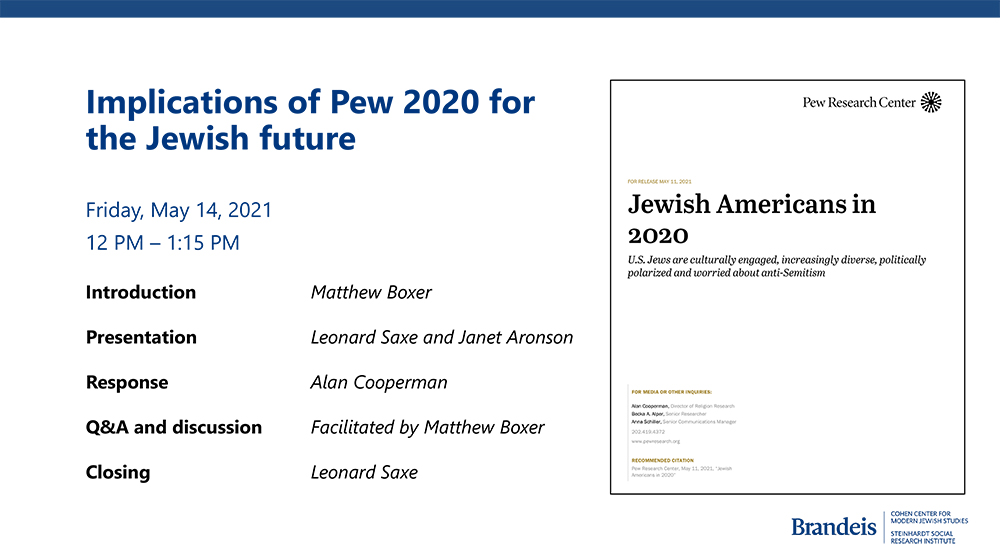 CMJS Briefing: Implications of Pew 2020 for the Jewish Future
This CMJS briefing for the philanthropic community includes selected findings from the Pew 2020 study of American Jews and a discussion of their implications for the US Jewish community.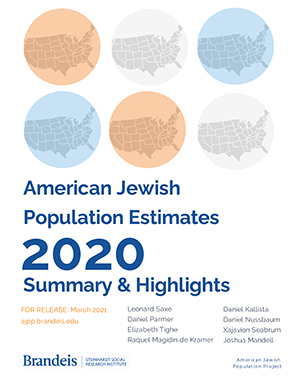 This report presents the latest estimates from the American Jewish Population Project. AJPP is one of the largest programs of research designed to provide a reliable, independent source of data on the US Jewish population that is useful to researchers, policy makers, and others interested in the study of Jewish Americans.
Highlights